A massive warehouse boom is continuing. There is a new investment in Wroclaw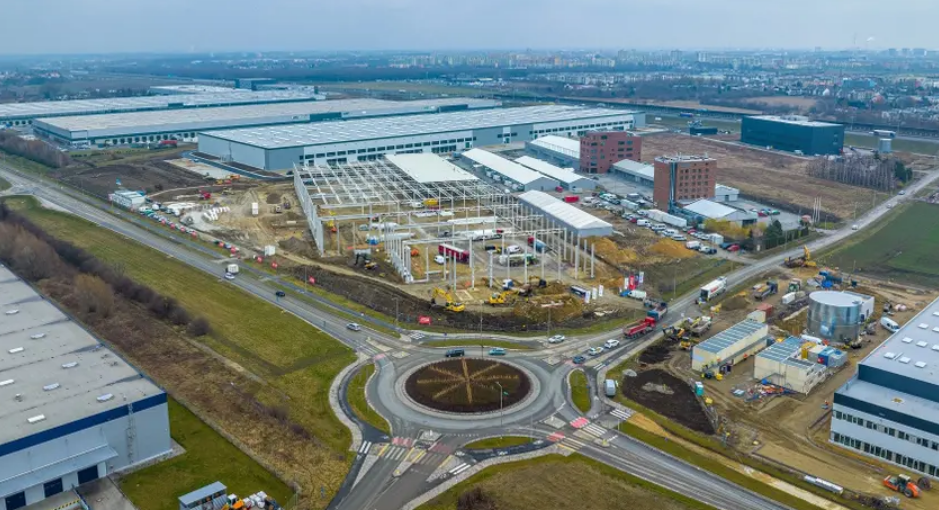 A modern logistics center is being built in the capital of Lower Silesia. Atlas Ward Polska is building a warehouse for P3 in Wroclaw. The investment is an example of sustainable construction. New jobs will be created there. When will the construction be completed?
Atlas Ward Polska is building for P3
P3 Wroclaw City is covered by BREEAM certification at the Excellent level.
- Using state-of-the-art technologies and construction solutions, Atlas Ward Polska wants the facility to be adapted to the highest requirements of logistics and warehousing, and the investment under construction to meet the dynamically developing needs of the industry, reports the general contractor of the works.
P3 Wroclaw City: where will it be built and when will construction be completed?
The P3 Wroclaw City investment is being built in close proximity to Wroclaw Airport and the A8 highway. Atlas Ward Polska will construct the warehouse facility along with four office buildings on a 4-hectare plot. The investment is scheduled to be completed by the end of July 2023.
The general contractor will also be responsible for creating the infrastructure around the facility - internal roads, sidewalks, maneuvering areas and parking lots. Inplag, a company that is a member of the Atlas Ward Poland Group, will be responsible for the comprehensive implementation of sanitary and electrical installations.
Huge demand for powerful warehouses and logistics parks in Wroclaw. What's inside the giant halls
More than 600,000 square meters of modern warehouses are currently under construction in Lower Silesia. Almost two-thirds of them, developers are building in Wroclaw and the immediate vicinity. Lower Silesian halls are primarily awaited by tenants from the e-commerce and logistics sectors. Powerful warehouses in the region are being built by Panattoni, Hillwood and GLP. And it doesn't stop there, as more developers are already lining up with new investments. New investments, means lots of new jobs.