A new major is being launched at the University of Economics: Startup Leadership Program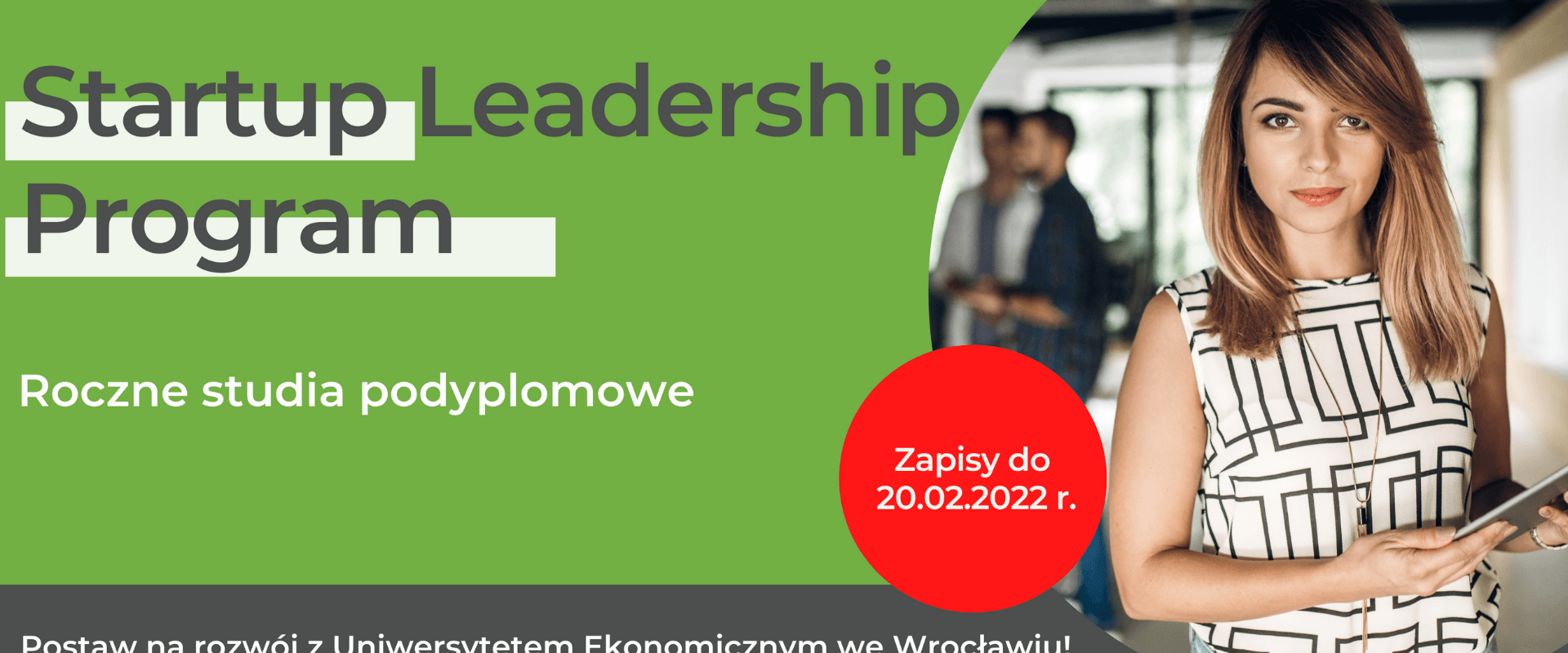 Startups are a form of business often chosen by young people. It is usually accompanied by high growth dynamics and a rapidly growing team. It is a big challenge for a young leader, so it is important that he/she has the right competences.
Wroclaw University of Economics - together with the "inQUBE" Business Incubator operating at the university, has prepared postgraduate studies, whose main objective is to increase the chances of business success.
The Startup Leadership Program is designed for people just starting their adventure with business, but also for professionals aspiring to start their own startup after years of other professional experience.
- We want to create future leaders in the ICT industry, who equipped with a way of thinking and tools for development, will have a greater chance for business success of their startup
The curriculum was divided into two large thematic blocks developed together with the study partners. The first includes the development of managerial competencies and personal skills, such as public speaking and building a personal brand. Workshops on these topics will be conducted, among others, by trainers from Inżynieria Personalna, a consulting and training company specialising in building teams and developing individual competences of leaders.
- During the study, a young leader will gain self-reflection: learn who he is, what he can afford, what potential he has, and what he needs to work on. He or she will learn and choose a management style that suits his or her personality. We will also provide him with management tools which will help him in his further development as a leader
The second thematic block concerned the skills necessary to run a fast-growing business in three key areas. Young leaders learn about the ICT industry from the marketing, financing and technology side.
- Well-run communication and sales are one of the foundations in achieving business success. Their planning should be based on the company's business strategy. Our leader will learn the principles of creating a business and marketing strategy, as well as ways to build effective sales channels, which, depending on the phase of the startup's development, are crucial for winning new customers
Technological issues as well as financing will be dealt with by, among others: Google for Startups - Google's global department supporting the development of startups and Dentons - the world's largest law firm also supporting technological entities, as part of its venture technology practice.
- The relationship between the founders of a startup and a Venture Capital fund is close and created for many years. Founders will find it easier to get their first or next round of VC funding once they know the rules of the game in this market. This is especially important for ideas with aspirations of global expansion from day one, and there are more and more of these in Poland
The studies will be conducted in Polish on the campus of Wrocław University of Economics and are an interesting proposal for every young entrepreneur who wants to achieve success in business. Recruitment for the postgraduate studies lasts until 20 February 2022. Information about enrolment can be found on the website of the Wrocław University of Economics:
https://www.podyplomowe.ue.wroc.pl/114,1781,startup_leadership_program.html