A novelty for entrepreneurs. Wroclaw Technology Park has launched the WPT Business Information Zone.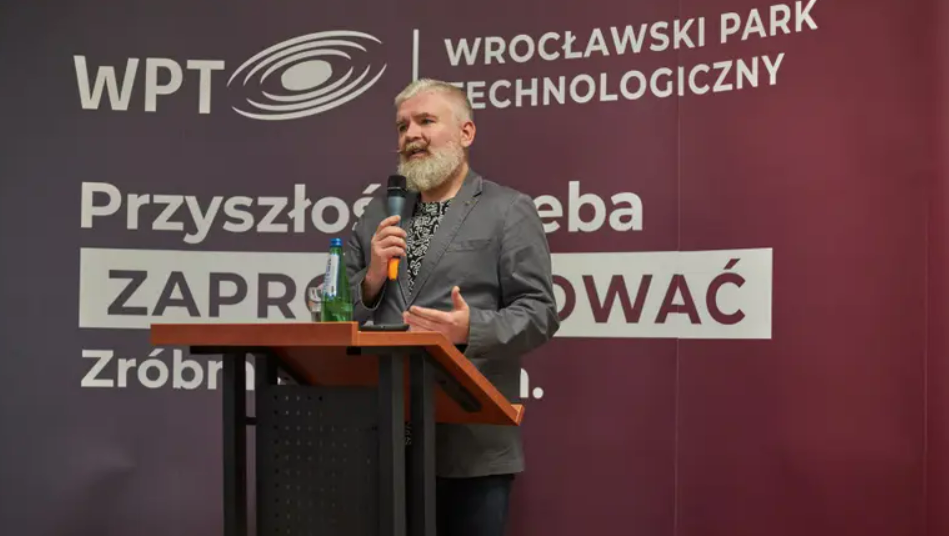 Wroclaw Technology Park has opened the WPT Business Information Zone. Its goal is to provide real, professional support to Lower Silesian entrepreneurs, who will get free help from WPT specialists and dozens of offices and institutions from the business environment in the form of consultations, trainings, etc.
The new WPT Business Information Zone is a place where experts from various offices and institutions from all over Poland, as well as WPT specialists, will meet with entrepreneurs and people planning to start a business, in order to - free of charge - provide them with competent and professional assistance in business development or start-up.
Who will help companies in the new WPT zone and how?
Waiting for entrepreneurs in the new WPT zone are employees of, among others.
Wroclaw City Hall,
Marshal's Office of the Lower Silesian Voivodship,
Lower Silesian Agency for Economic Cooperation,
National Academy of Sciences,
Wroclaw University of Technology,
National Center for Research and Development,
Polish Agency for Enterprise Development,
Patent Office of the Republic of Poland,
European Funds Information Point,
Wroclaw Regional Development Agency.
These and other institutions will provide substantive knowledge and practical information on, for example, obtaining European funds, hiring employees, developing the competence of the staff employed, public assistance, preparing for talks with investors, loans, credits, bank guarantees, protection of intellectual property.
Sometimes entrepreneurs don't quite know how to manage knowledge and information, which is sometimes in excess these days, so it makes sense to act on the part of entities that will help them. We will provide support on patents or trademarks, for example.

Piotr Zakrzewski, deputy president of the Polish Patent Office
It is best to talk in person in the WPT's Alpha building
The WPT Business Information Zone, opened on October 25, 2022, is located on the first floor of the Alfa building of the Wroclaw Industrial Park at 123 Klecińska Street.
Entrepreneurs can apply for consultations via the park's website. It is possible to consult online, but CEO Maciej Potocki invites to on-site meetings.
Entrepreneurs are not always aware of how wide and what specific support they can count on from investment funds, local governments, state administration. We have come to the conclusion that we will give them the fastest and best possible information about support, so that together we can obtain benefits for Polish business, which faces big, often unusual, challenges. We are able to effectively solve almost every one of their dilemmas. We invite you to take advantage of the opportunities we offer. We are very happy that Wroclaw is starting something unusual, unconventional again.

Maciej Potocki, president of WPT