A state-of-the-art laboratory has been set up in Wroclaw - working on energy conservation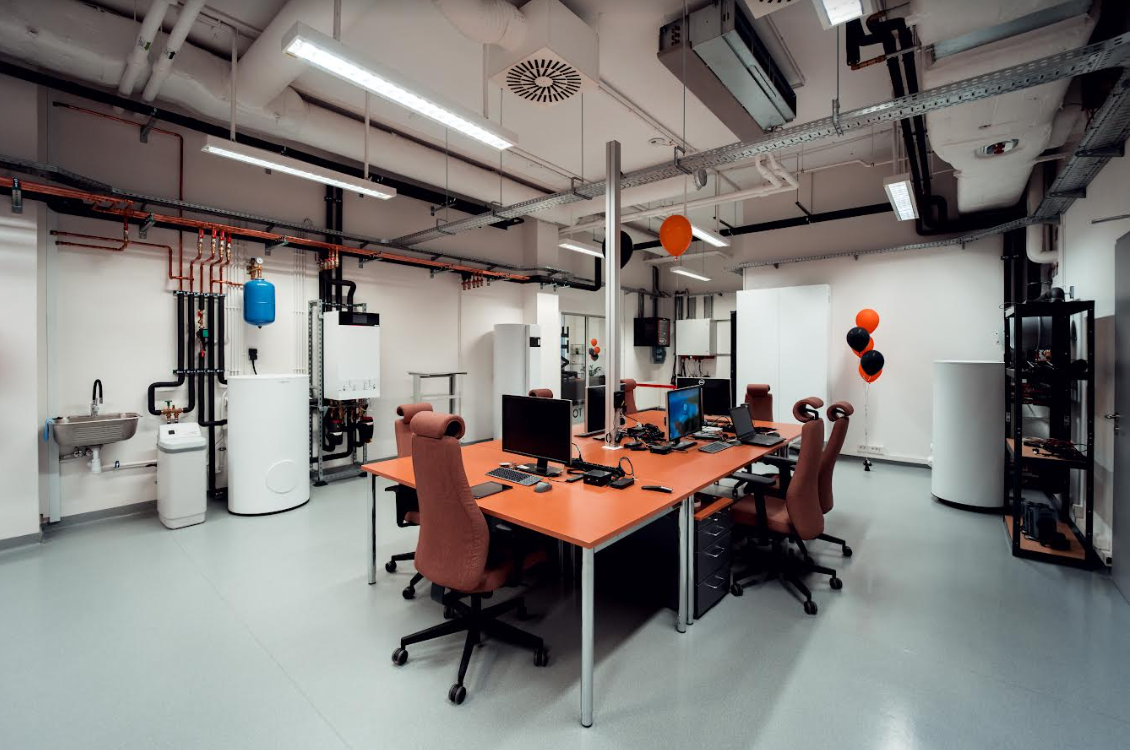 An innovative laboratory equipped with Viessmann equipment has just been opened in the Wroclaw Technology Park at 9 Danish Street. This is the first investment of its kind to be established at the company's Research and Development Center, which will enable work on new energy-saving solutions.
The newly established laboratory is a groundbreaking step that will advance heating innovations in Breslau. After many years of optimization and improvement at the level of individual, single products, Viessmann is ensuring that the topic of energy efficiency is approached from a broader perspective. This means focusing on efficiency in the context of the entire ecosystem, consisting of several devices that work closely together. The clear goal of this approach is full energy independence for households. These are extremely important measures in the context of energy savings in homes and apartments, and ultimately in the perspective of combating climate change.
It is becoming standard in the heating industry that we can simulate and test more and more things in a virtual environment. With complex systems aggregating several devices or services, it is still very effective to work with real equipment. Our new laboratory gives us such an opportunity. In it, we can test software exactly in such conditions and configurations as are found in the homes and apartments of equipment users.

Michal Siesicki, Embedded Department Director at Viessmann R&D Center
Caring for the environment becomes a priority
Viessmann has been producing energy on its own for years using photovoltaic systems and storing it in energy storage and buffer tanks for optimal use in heating, air conditioning or charging an electric car. Ultimately, this also translates into real savings.
The guiding purpose of building and equipping the Laboratory at 9 Danska Street in Wroclaw was just such a system approach. Within 8 months, it was possible to prepare the necessary space located on the first floor of the Delta building in the Wroclaw Technology Park and to install all integral elements of Viessmann's flagship Home Energy Management System (HEMS).
Tests of devices in real conditions
The Viessmann R&D Laboratory houses such equipment as heat pumps, PV inverters, ventilation systems, energy storage, electric car chargers and other necessary control and measurement equipment. Thanks to the modular approach, the engineering team is able to put together in a matter of minutes a suitable test system reflecting a real-world connection system in, for example, a single-family home, and start testing the software under conditions corresponding to the real world.
From the very beginning, great importance was attached to a high degree of test automation. Therefore, in order to be independent of weather conditions such as a cloudy day, the laboratory included automatically controlled sources to simulate different weather conditions and to carry out equipment tests, for example, full sun even at night.
In addition, in order not to waste the energy that is generated during testing, the laboratory's infrastructure has been integrated into the Delta building's heating and ventilation network. This allows the heat produced to be used for space heating during the winter.