A tribute to women - Mentoring Walk 2022 for the first time in Wroclaw. Recruitment has started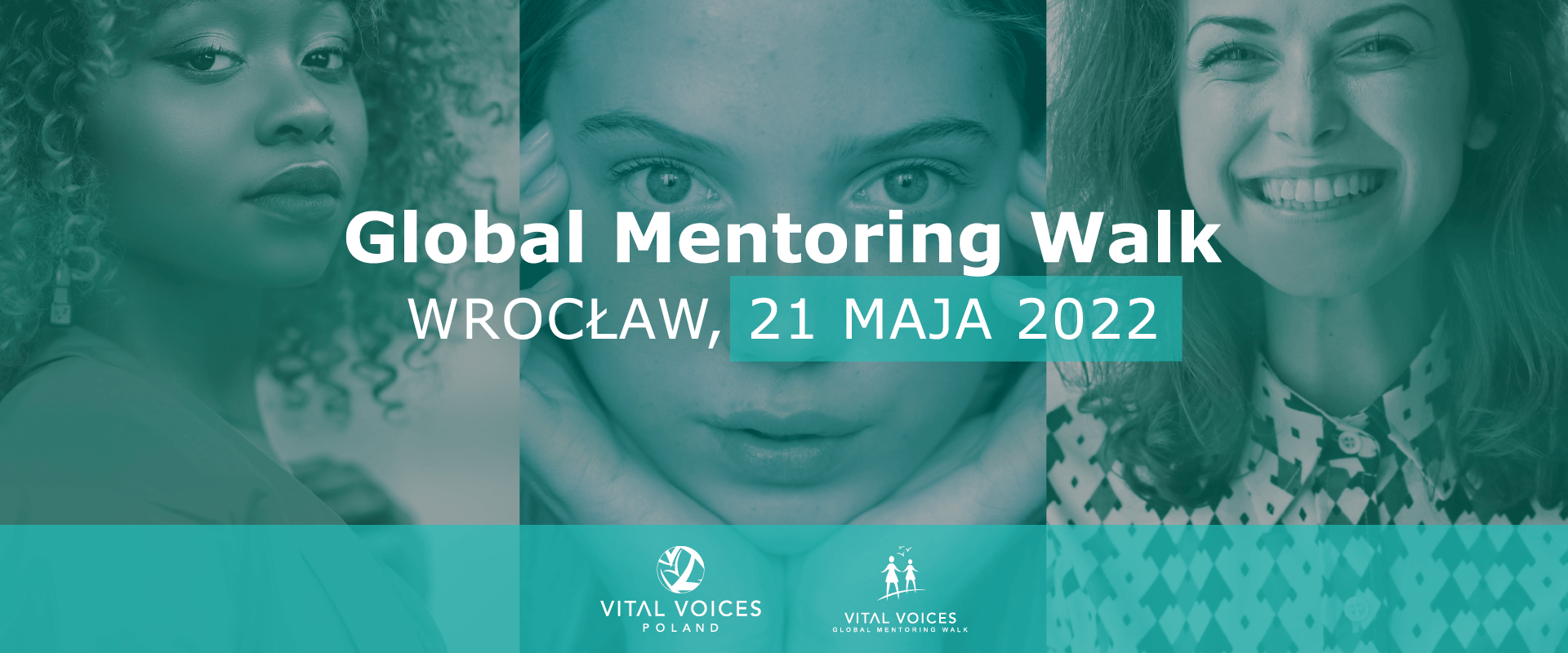 Mentoring Walk is a walk organized all over the world, during which successful people share their experiences with women who are just aspiring to become leaders. It is an opportunity for interesting conversations, advice and inspiration. For the first time in Wroclaw the Mentoring Walk will take place on May 21, 2022, applications are accepted until April 15.
Recruitment has begun for the Global Mentoring Walk, which this year will also take place on May 21 in Wroclaw. The organizer of the walk is the Vital Voices Foundation, which for over 20 years has been bringing together leaders who want to share their experience and knowledge with mentees - women who want to give direction to their professional path.
Global Mentoring Walk - Vital Voices Foundation
The Global Mentoring Walk is usually held as a recognition of women's contributions to global progress and an appreciation of female leaders from different walks of life. The organizer of this symbolic walk in the world and in Poland is the Vital Voices Foundation. The Polish edition of the Global Mentoring Walk is held under the slogan "Walk the Change" and this year it will take place in several cities in Poland, including Wroclaw for the first time.
Global Mentoring Walk for the first time in Wroclaw
The Wrocław walk will take place on May 21, 2022 in the Botanical Garden. Applications are accepted until April 15.
- Vital Voices Foundation was established to support women. Now we focus our efforts on women and young girls from Ukraine. I invite them to participate in upcoming Vital Voices programs. The best ideas are born when we give them the right space. I believe that sometimes the possibility of meeting the right person gives us the strength to realize our boldest dreams
Global Mentoring Walk - mentoring walks have caught on worldwide
The idea of the mentoring walk comes from an American, Geraldine Laybourne - the founder and CEO of Oxygen Media. Her schedule of meetings was tightly packed. Instead of refusing to support young women eager to learn from her and take her advice, Geraldine offered to join her daily morning walk.
Walking together soon became a regular practice, and Geraldine initiated similar events in major US cities. The idea of career walks has caught on all over the world. In Poland, it will be organized for the eleventh time.
- Having observed the Warsaw editions of the Global Mentoring Walk successfully implemented for many years, I am glad that Credit Suisse Poland decided to initiate this walk also in Wroclaw. This year we especially encourage women affected by the current situation in Ukraine to participate as mentees in order to take care of their development and give them strength to act in the professional field. I am sure that the support of experienced mentors from different areas of business, science and culture will allow them to continue their career development plans and will give them self-confidence
- Sharing knowledge and experiences is a driving force for growth. At 3M, we are acutely aware of how vital it is for business to practice dialogue in the context of the ideas of diversity, equality and inclusion. We believe that these are what allow us to create revolutionary innovations and make our company a place to develop not only groundbreaking products, but also exceptional talent. We are happy to be a part of this year's Global Mentoring Walk event, which undoubtedly provides an inspiring platform for conversation and meeting between business representatives and participants of the Vital Voices Foundation mentoring program
Applications for Global Mentoring Walk 2022 in Wroclaw
Partners of the Global Mentoring Walk in Wroclaw
The main partners of the walk in Wrocław are: Credit Suisse and 3M, supporting partners: ABSL (Association of Business Service Leaders), ARAW (Wroclaw Agglomeration Development Agency).