Align Technology opens in Wroclaw first production facility in EMEA region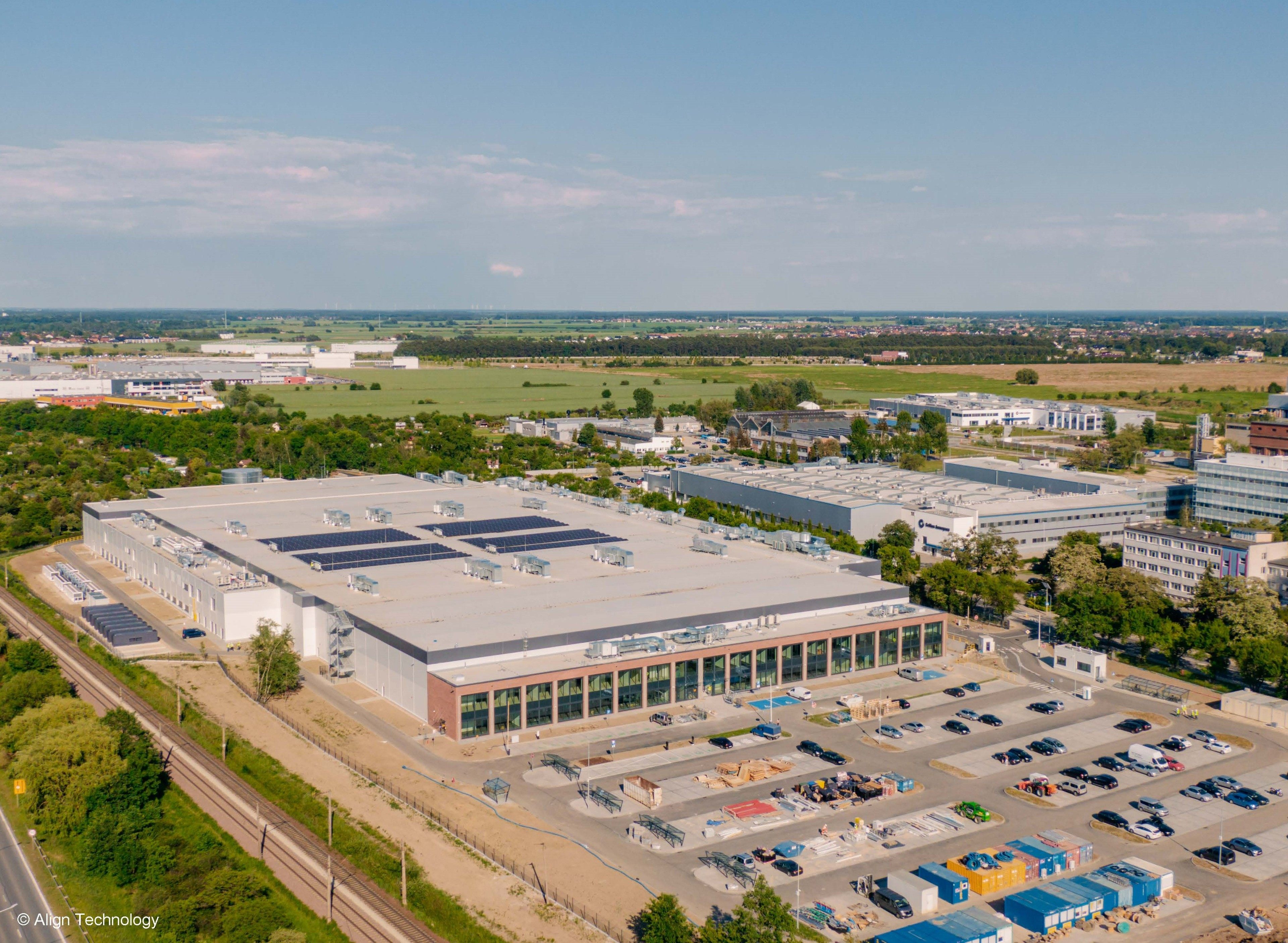 Align Technology, (Nasdaq: ALGN), a leading global medical device manufacturer and marketer of the Invisalign® system, iTero™ intraoral scanners and exocad CAD/CAM™ software used in orthodontics and restorative dentistry, announced the official opening of its first manufacturing facility in the Europe, Middle East and Africa (EMEA) region, located in Wroclaw, Poland. The new facility is Align's third regional manufacturing center worldwide, following Juarez in Mexico and Ziyang in China.
The modern factory in Wroclaw will serve as Align Technology's operational site in the EMEA region and will join in the global production of more than one million unique parts of clear orthodontic trays per day. The grand opening ceremony was held on September 15 in Wroclaw, Poland, with the participation of the city's vice mayor Jakub Mazur, company management and employees. Align Technology's new manufacturing facility is expected to provide more than 2,500 jobs by the end of 2025, making it the company's largest investment to date in the EMEA region. The new building covers 80,000 sqm and meets Align Technology's sustainability standards, including LEED and ISO 14001 certifications.
I am extremely pleased to announce that our first manufacturing facility in EMEA and the third in the world has opened in Poland, in Wroclaw, Poland. This key investment reflects our commitment to certified Invisalign doctors and their patients in the EMEA region and expands our regional operations, which include treatment planning (TREAT) facilities in Poland, Germany, France and Spain.

Emory Wright, senior vice president, Global Operations
The new facility began operations in Q2 2022 as part of Align Technology's strategy to strategically deploy operational facilities closer to customers. In the EMEA region, more than 7 million people start orthodontic treatment annually, and nearly 150 million consumers with malocclusion could enjoy a healthy and beautiful smile. Working directly with doctors, Align Technology provides them with the Invisalign clear tray system that they can use to treat their patients.
I am full of pride that a modern manufacturing facility is starting operations in EMEA. This operational expansion allows Align Technology to be closer to our physician customers and continue to deliver superior service - from manufacturing thousands of overlay parts per day to optimizing production and delivery times. Through the continued efforts of the entire organization, we can continue our mission and help more physicians design beautiful smiles for Invisalign patients.
Markus Sebastian, vice president and managing director of Align Technology in EMEA
The Invisalign system is used by more than 225,000 certified dentists and orthodontists. Align Technology has helped doctors treat more than 13.4 million patients, including 2.6 million in the EMEA region, using the Invisalign system.
By 2025, Align Technology plans to fulfill all Invisalign overlay orders in the EMEA region, with Poland, Central and Eastern Europe and Spain being the first markets served from Wroclaw.
About Align Technology
Align Technology designs, manufactures and offers Invisalign, the world's most advanced clear overlay system, iTero intraoral scanners and exocad CAD/CAM services and software. These technologies improve digital orthodontic and prosthodontic processes to improve patient outcomes and practice efficiency for more than 229,000 doctors, and are key to reaching 500 million consumers worldwide. Align has helped clinicians treat more than 13.4 million patients with Invisalign and is driving the evolution in digital dentistry through the Align Digital Platform, an integrated suite of unique, proprietary technologies and services delivered as a seamless, end-to-end experience for patients and clients, orthodontists and GPs, and labs/partners. For more information, visit www.aligntech.com.