American company Coherent Solutions is expanding and hiring in Wroclaw. Check job offers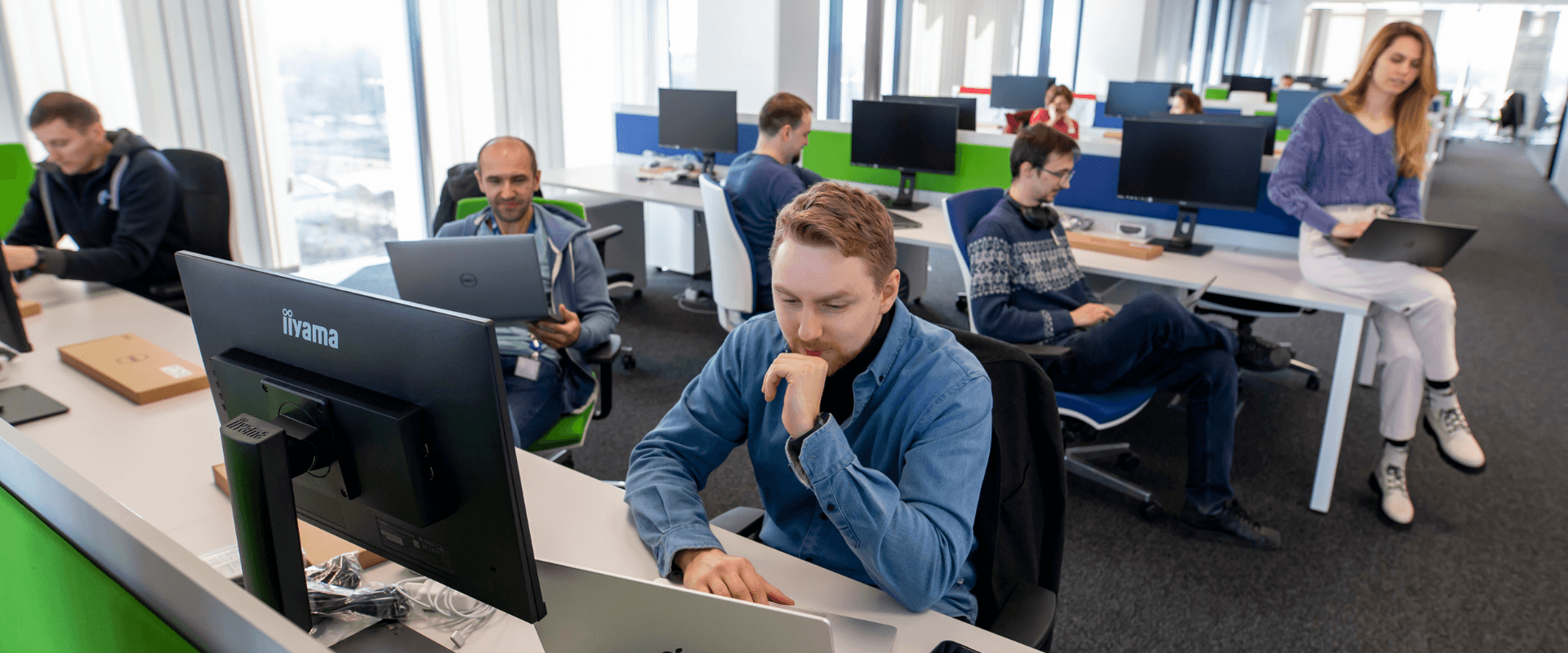 Coherent Solutions - an American company with Belarusian roots has opened its first branch in Poland in Wroclaw. They specialize in software development and consulting. In the capital of Lower Silesia they are looking for employees and want to help IT specialists who are in a difficult situation in Belarus and now also in Ukraine.
Coherent Solutions produces software for customers in the USA. Customers include startups as well as large, globally recognized corporations (from the U.S. Fortune 1000 list) from the industry, finance, technology, healthcare, fitness, e-commerce.
The Wroclaw branch was established in September 2021, and already in March this year it employed more than 100 people, working both on-site in Wroclaw and in other parts of Poland, but - as Grzegorz Piatkowski, head of the Wroclaw branch of Coherent Solutions, emphasizes - this is just the beginning, because the company wants to employ at least 100 people per year this year and in the coming years.
Coherent Solutions recruitment.
Coherent Solutions: recruitment and jobs for programmers
- The opening of an office in Wroclaw was connected to the political situation in Belarus. The company wants those who had to leave Minsk for fear of repression to find employment in Wroclaw. Now we are open also for employees from Ukraine. Since March we start recruiting on the local market and we are looking mainly for programmers. Apart from them, we also have work for quality controllers, business analysts and project managers
In the near future, Coherent Solutions will start Big Date trainings in Wroclaw, which will be conducted online. They will last two months, and the best participants will be offered jobs in the company.
Coherent Solutions office in Wroclaw
Coherent Solutions is receiving assistance from the Polish government as part of Poland.Business Harbour. This program facilitates the relocation to Poland of companies, IT specialists and startups from, among others, Belarus, Ukraine and Georgia. In Wroclaw Coherent Solutions is supported by the Wroclaw Agglomeration Development Agency.
- Coherent Solutions chose Wroclaw for obvious reasons: it is a strong IT hub known as the Polish "Silicon Valley". The company had no doubts that if Poland, then it must be Wroclaw
Grzegorz Piatkowski, who manages a branch of Coherent Solutions, comes from Wroclaw. He describes himself as a humanist in IT. He is a graduate of political science and cultural studies at Wroclaw University. Since 2007 he has been associated with the IT industry. He worked for IBM and SoftServe among others.
Coherent Solutions IT industry
Coherent Solutions was established in 1995 by Igor Epsztejn who comes from Belarus. The headquarters of Coherent Solutions is in Minneapolis (Minnesota, USA) and the largest center providing services is in Minsk, Belarus. The company has branch offices in Sofia (Bulgaria), Lviv (Ukraine), Bucharest (Romania), Vilnius (Lithuania) and Chisinau (Moldova). In 2022 the company plans to open another office in Poland.