Aptean, an IT company, has opened an office in Wroclaw. It wants to expand here, so it is looking for employees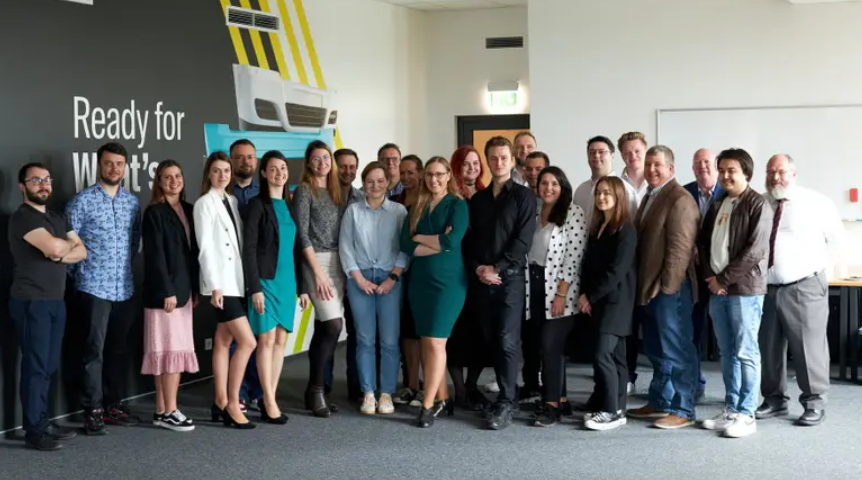 Looking around for a new location in the European market, they found Wroclaw. They like the academic facilities here and the access to employees with languages and ambition. Aptean, a global provider of ERP applications and services, has opened an office in the CU Office and invites them to work with them.
Hailing from the United States, Aptean, an IT company, operates on both sides of the Atlantic Ocean. It has more than 1,000 employees in Europe, in countries such as France, Sweden, the Netherlands, Belgium and Poland. On the Old Continent, it generates almost half of its revenue. Looking for new markets, it found its way to Wroclaw, where it opened an office in the CU Office on Jaworska Street.
- We are excited about our presence in Wroclaw. This city provides the opportunity to hire highly educated employees who have the ambition to take their careers to the next levels. A big advantage of the market here is access to staff with knowledge of English, German, French, Dutch and other languages," said Aptean's general manager, Duane George, at the official launch, which took place on May 24.
Americans feel comfortable here
Americans from the state of Georgia entered the Wroclaw market with the cooperation of the city authorities. - This is a special moment for Wroclaw. Thank you for your trust. I believe we are building something strong with an eye to the future," thanked Vice Mayor Jakub Mazur. - We value a holistic and international approach to business, providing various opportunities for development. We want to build long-term relationships with such partners. We invite you to join not only the business life of Wroclaw, but also the cultural and social life. You can feel at home with us," he invited.
The launch of Aptean in the capital of Lower Silesia was also supported by the employees of the Wroclaw Agglomeration Development Agency. - We are happy and proud that once again, with our participation, we managed to bring American capital, which feels very comfortable in Wroclaw, a place where foreign workers can be attracted," says Magdalena Okulowska, president of ARAW.
They will hire several dozen people right away
Aptean's Wroclaw team consists of 30 employees, but more are needed, so recruitment is ongoing. For now, they need 20 to 30 people, most IT developers, employees supporting the ERP application, and for the consulting department. The team operates on a mixed system, splitting days between remote and onsite work.
The company announces that in Wroclaw, where it has opened its first European Center of Excellence, it will invest in "the domains of application support and development (R&D) and implementation consulting. Back-office and finance roles will be added at a later stage."
A global provider of ERP applications and services - managing the resources of manufacturing and production companies. The company's solutions operate in the Food & Beverage, Fashion, Automotive, Manufacturing, Distribution markets, among others, helping companies optimize production costs and processes.
Aptean