Atlas Ward Poland with the title of "Lower Silesian Construction of the Year"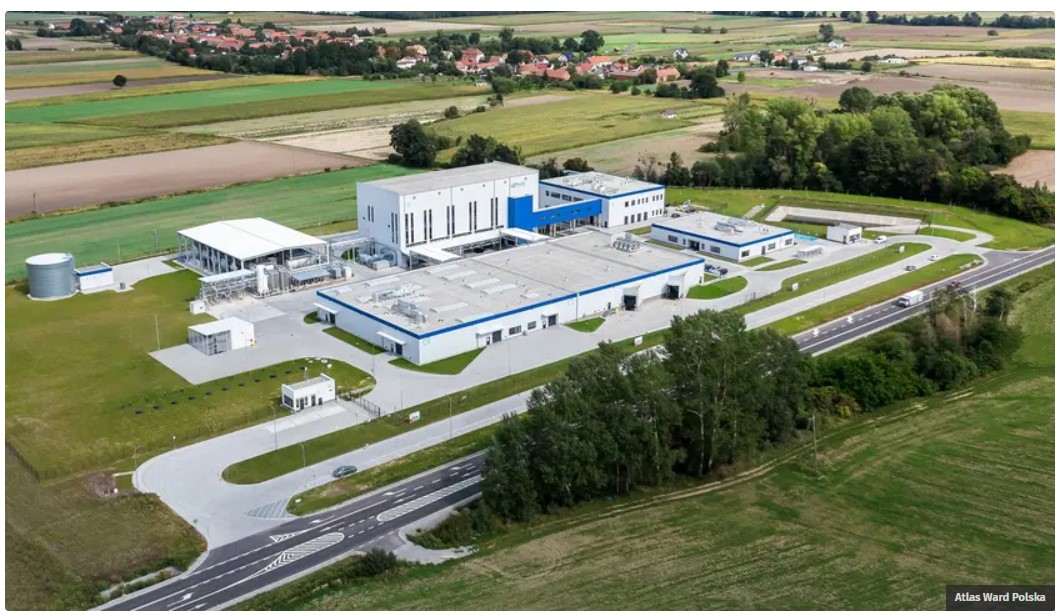 At the Engineering Gala organized by the Lower Silesian Regional Chamber of Construction Engineers in Wroclaw in October, the results of the 17th edition of the "Lower Silesian Construction of the Year" competition were announced. General contractor Atlas Ward Poland took first place in the "Industrial and warehouse construction buildings" category.
Atlas Ward Poland has been awarded for the construction of the GTHR manufacturing complex. The investment was carried out in Wszemirów near Prusice, on behalf of a Chinese investor - Guotai-Huarong Poland. This is the first factory of this investor in Europe. It produces lithium-ion battery filling, which is used in electric cars on a large scale.
Guotai-Huarong Poland the first factory of a Chinese investor in Europe
The project works included seven buildings with a total area of about 11,000 sqm, as well as external infrastructure and landscape development. The complex includes a production building, a warehouse building, a multifunctional building with a laboratory, a technical and office building with a social area, as well as two gatehouses and a tank shed. Inplag, a company belonging to the Atlas Ward Poland Group, was responsible for the installation.
We are proud and extremely pleased with the award we received. Atlas Ward Poland is an expert in the complex realization of production buildings. With years of experience in the construction of such investments, we are able to meet the most difficult requirements of the investor and the industry. We would like to thank the investor for their trust, and the Competition Jury for the appreciation of our work.

Robert Olszowski, director of Contract Implementation at Atlas Ward Poland
Atlas Ward Poland with awards in the competition "Lower Silesian Construction of the Year"
This is the third statuette in the "Lower Silesian Construction of the Year" competition that has been awarded to Atlas Ward Poland.
In 2019, the company took first place for the realization of the AWARD Business Park office complex in Wroclaw, which hosts the headquarters of the general contractor, and in 2021 the award went to a warehouse building with an office building realized for DAJAR, a leading distributor of home and garden products.
The 17th edition of the Competition was held under the patronage of the Dean of the Faculty of Civil Engineering at Wrocław University of Technology and the Chairman of the Council of the Lower Silesian Region Chamber of Construction Engineers. The event was held under the Honorary Patronage of the Lower Silesian Voivode.
General contractor of construction projects
Atlas Ward Poland is among the leaders in general contracting of construction investments in Poland. The company complexly manages investment and construction processes. The company specializes in the construction of logistics parks, manufacturing plants, distribution centers, apartment buildings, offices and retail and service buildings.