Automotive industry giant MAHLE celebrates in Wroclaw. Check out what they are doing and planning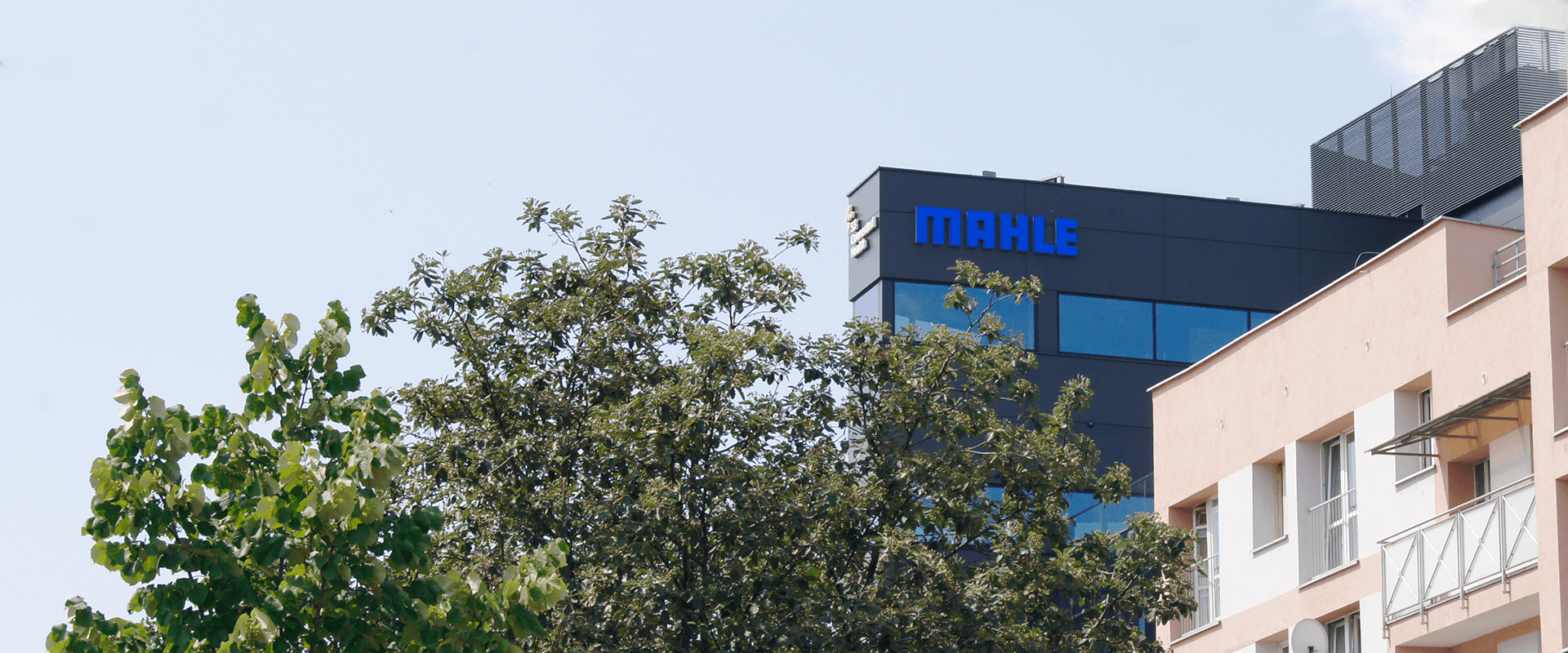 5 years of activity, work for countries on 5 continents and 550 employees - Wroclaw branch of MAHLE, the global automotive giant, sums up its activity in the capital of Lower Silesia. The concern reveals details of its ambitious plans for the future.
MAHLE is one of the largest automotive suppliers in the world and celebrated its 100th anniversary in 2020. Headquartered in Stuttgart, Germany, the company is present on five continents with 160 production sites and 12 major research and development centers. The group employs more than 72,000 people who, regardless of location, work together to develop and produce state-of-the-art systems for the automotive industry.
It is estimated that half of the world's vehicles have MAHLE products.
MAHLE offers unique solutions for engines, filtration, electrical/mechatronics and cooling systems.
As a tycoon in the world of technology, MAHLE participates in motorsports - both in Formula 1 and the Le Mans race.
Innovative MAHLE products are used not only in cars and vans, but also in rail and sea transport.
MAHLE SSC (Shared Services Center) Wroclaw
The finance department is responsible for accounting processes between units in Austria, the Czech Republic, Slovakia, France, Spain, Germany and Poland.
The IT department provides operational support for business applications (mainly SAP ERP system), IT infrastructure, end-user computing. It also provides the Global Service Desk service for all the company's branches. As regards applications, it is currently focused on a large project aimed at the standardization of processes at the global level and consolidation of dispersed SAP systems into one global system.
The controlling center provides support for the headquarters in Stuttgart and supports production plants in Europe.
Since this year also Logistics and R&D departments have been located in the Wrocław center.
The 5-year MAHLE history in Wroclaw can be briefly summarized by the company representatives: - We have used that time effectively, we have extended the area and range of activities and increased employment.
- Looking at the development dynamics of our Wroclaw-based company and its current shape in relation to the original plans, we can boldly admit that opening the SSC in Wroclaw was the right decision and a successful investment by MAHLE
MAHLE Shared Services Poland
Company representatives emphasize that MAHLE Shared Services Poland has already achieved a lot during the 5 years of its operations, but there are still many plans to be implemented. The Financial Division is gradually taking over the operation of plants in other European countries, while IT is already operating globally, wherever MAHLE facilities are located.
- Our plants operate in three shifts 24 hours a day, 5 and sometimes 7 days a week. For this reason, we must ensure that critical services are available around the clock. In addition to us, MAHLE has two other service centers, so we can work in a "follow the sun" arrangement. When our shift ends, our colleagues from Mexico take over, followed by others in India
MAHLE Shared Services Poland in Wrocław: Employment, workplaces
- MAHLE Shared Services Poland attracts primarily the possibility of development and active participation in building and modeling processes. Our strength is also the great atmosphere created by our employees. The company is open to the realization of charitable, sports or integration ideas, coming directly from the employees, and they appreciate it. This is evidenced, among others, by last year's Great Place To Work title awarded on the basis of subjective opinions expressed by employees in anonymous surveys
MAHLE Shared Services Poland in Wroclaw: plans for the future
When asked about the future of MAHLE in Wroclaw, Sabina Stachurek says that there is no ready answer.
- Taking into account the progress and pace of market changes, it is difficult to predict what technological and economic conditions we will operate in the future. When our company started 5 years ago, paper invoices were in common use. Now there are no paper invoices, we settle accounts through systems developed for our needs, to minimize the amount of paper used and reduce manual labor. The dynamics of change is enormous - I work in Wroclaw, and I'm responsible for HR departments all over Poland and Serbia. Was it ever possible? Of course we have plans for development, we want to increase employment by another 150 people, perhaps this year, but the market will verify everything
Tomasz Gluch: - At the moment we are focusing globally on the digital transformation of MAHLE. We are in line with the objective and strategy of our concern, but we are not able to predict what the future of the global economy will be. Covid-19 surprised everyone, so we must always be ready for new challenges.