Avenga has chosen Infinity. Modern technologies in the new office building. What will they do there?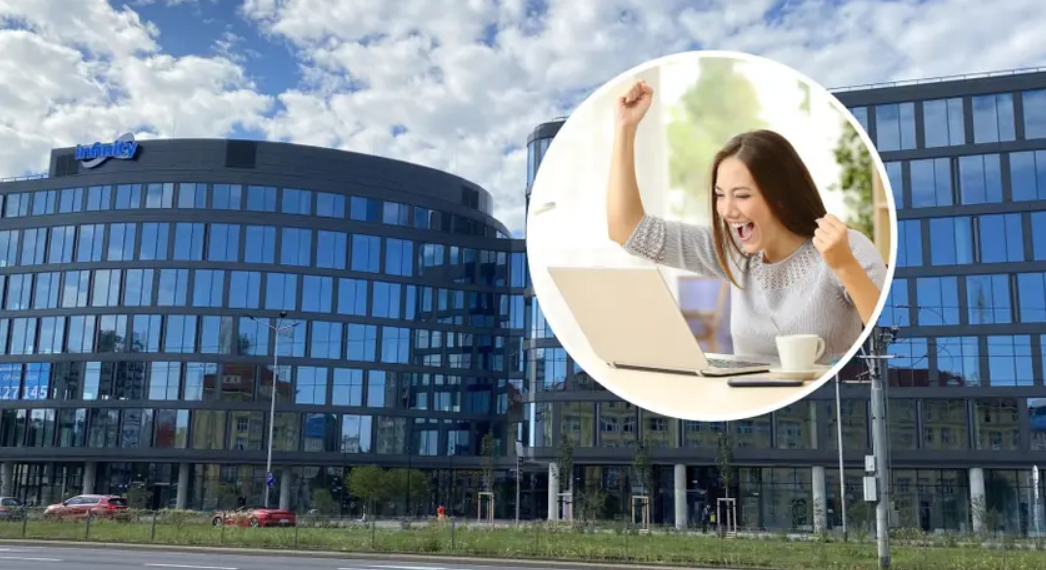 Avenga, an international provider of IT services and software engineering, is moving into the Infinity office building in Wroclaw. Avenga's clients include such corporations as - ABB, Allianz, GSK, Santander and Volvo. See who else is working in one of the city's newest and most modern office buildings.
Avenga is a global engineering and IT consulting company.
Avenga at Infinity: what they do and who they work for
Avenga began its growth in 2019, with the combination of years of experience and know-how of four companies from Poland, Germany and the US. Today, there are companies in Europe, Asia, North and South America. The company has 4,300 IT consultants and more than 400 clients. They include startups as well as such renowned brands as ABB, Allianz, GSK, Santander and Volvo.
We are very pleased that another company representing the high-tech sector has joined Infinity's tenants. I am convinced that Avenga's team will perfectly find its way into the spaces of our building and will be able to develop the company's business offer in comfortable conditions

Mariusz Frackiewicz, Country Manager of Avestus Real Estate in Poland.
Avenga's new office will be arranged in over 700 sqm of space on the 6th floor of Infinity. Colliers Poland advised the tenant in the negotiation process, and JLL represented the landlord. The office space will be handed over in the second quarter of 2024.
At Avenga, we attach great importance to the space in which we work, meet and train. We care that each of our employees and co-workers enjoy coming to our office even if they work remotely on a daily basis

Anna Szyperek, Co-Managing Director Avenga in Poland.
Infinity Wroclaw: who already works there. Companies, stores, restaurants, clubs
The building's office tenants, in addition to Avenga, include: Divante, Dom Development Wroclaw, ingage Poland and FutureMeds (the company has leased space in both the retail and office sections at Infinity).
During the development of Infinity, public spaces and services were not forgotten, which can be used not only by the employees of the complex, but also by the residents of Wroclaw.
The Medicover Stomatology dental clinic, Goraco Polecam Smaki z Piekarni, Zabka grocery store, Toscanizzazione restaurant and FutureMeds have decided to lease space in the retail and service part of the building. In addition, the second floor of the building will house the "UP" Fitness Club with a Mission.