BASF is opening an office in the Silver Tower Center. From Wroclaw, they will deal with catalysts and precious metals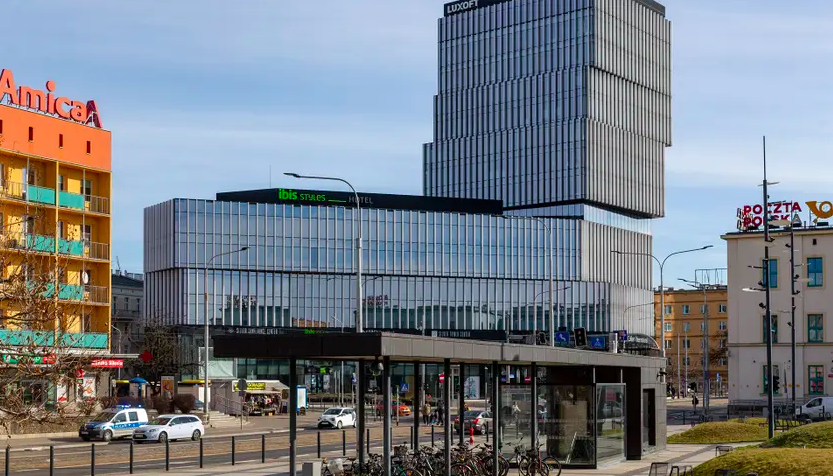 BASF is opening a new office in Wroclaw for its catalysts and precious metals business. This follows a decision in December 2021, when BASF announced the creation of BASF Environmental Catalyst and Metal Solutions. They are looking for employees to work in Wroclaw.
BASF announced on October 17 that it is opening a new office in Wroclaw for its catalyst and precious metals business. In December 2021, BASF decided to establish an independent subsidiary, BASF Environmental Catalyst and Metal Solutions, to focus on automotive catalysts, precious metals trading, recycling and related products and services. This newly formed group, wholly owned by BASF, will operate in more than 15 countries and include nearly 20 production facilities and more than 4,000 employees.
BASF a world leader in the chemical sector chooses Wroclaw
In order to provide professional services to BASF Environmental Catalyst and Metal Solutions, BASF intends to hire more than 70 people in Wroclaw in global functional structures in finance, human resources, IT, tax, procurement and environment, health and safety (HSE).
From a strategic point of view, Wroclaw is an extremely attractive location for our newly established office. As a university city with nearly 110,000 students, it offers a wide range of professionals and a rich cross-section of competencies. It is also a very attractive business environment, with many global companies from the technology, manufacturing, consulting, automotive or energy sectors present. Also in terms of geography, the choice of Wroclaw is not accidental. After all, the city is located in a central time zone relative to our global business locations, making it an optimal choice.

Markus Steigner, Vice President Finance & Accounting, BASF Environmental Catalyst and Metal Solutions
Jan Eberhardt, director of BASF's catalyst plant in Sroda Slaska, adds that this is not BASF's first investment in the region. - The most advanced BASF catalyst plant in Europe has been operating in Sroda Slaska near Wrocław since 2014. In 2019 we launched two more production lines and our team is now more than 550 people, Jan Eberhardt points out.
BASF's new global office in Wroclaw will be in the Silver Tower Center
The new global office in Wroclaw will temporarily be located in the Silver Tower Center at Plac Konstytucji 3 Maja Street. The final location will be selected in the first quarter of 2023.
The official opening of the Wroclaw office will take place at the end of October 2022. Recruitment is currently underway.
- We are primarily looking for specialists in financial management, taxation, human resources, purchasing processes, as well as experts in IT and occupational safety - says Anna Tarasewicz, Director of HR for the EMEA Region and Global Production at BASF. - Our offer is aimed at both people with extensive professional experience and graduates just entering the job market. We are looking for candidates who, together with us, will create a new workplace, building processes to global standards. At the same time, we provide attractive working conditions, a range of employee benefits and opportunities for development on a regional as well as global level - adds Anna Tarasewicz.
Those interested in working at BASF Catalyst Poland can send their resumes to: rekrutacja.katalizatory[at]basf.com, as well as keep up to date with announcements published on Pracuj.pl.