BNY Mellon donates $100,000 and 178 laptops to help Ukraine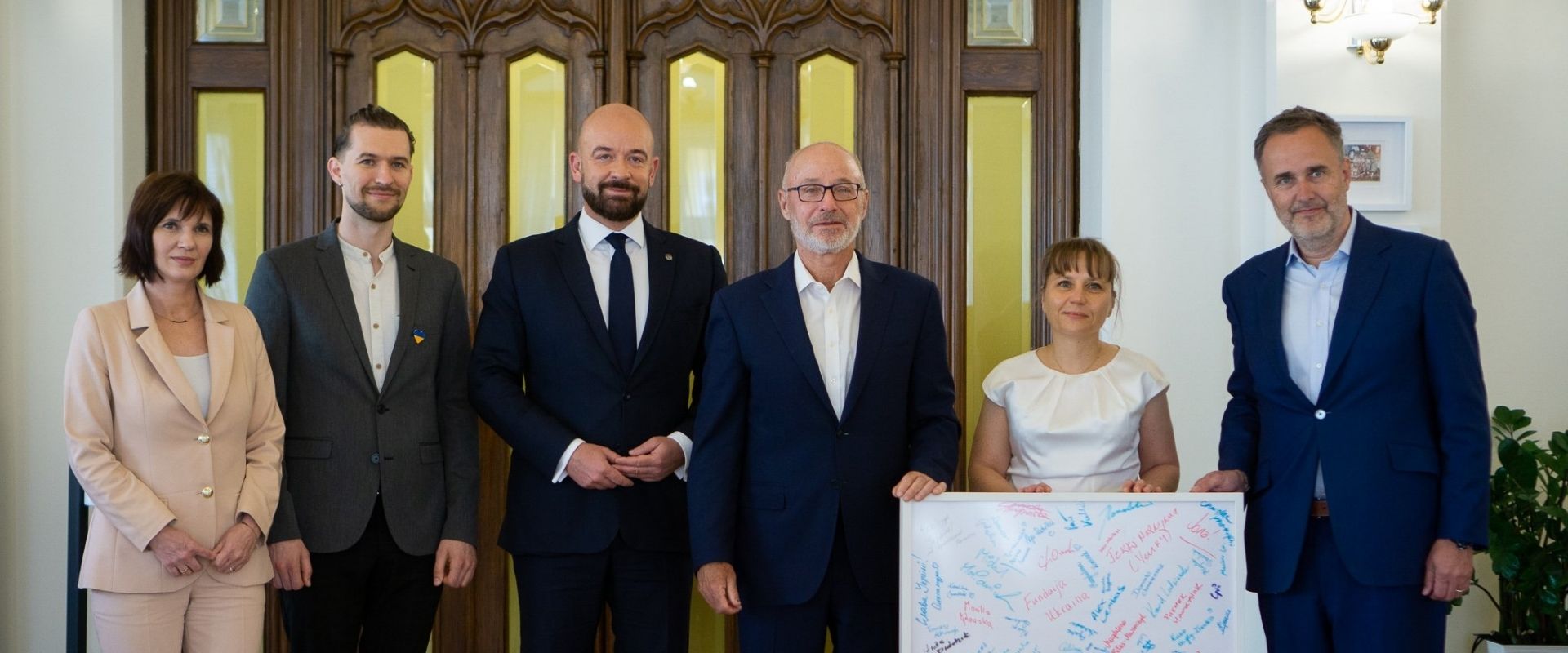 The Wroclaw branch of BNY Mellon donated $100,000 and 178 laptops to the Ukraina Foundation. Since the beginning of the war in Ukraine it has also supported the company's global charity activities.
Following the beginning of the war, both the employees and the management of BNY Mellon's Wroclaw office became very involved in helping Ukraine. In addition to supporting global charity events, they decided to help the Ukraine Foundation locally by donating $100,000 and 178 laptops.
Additionally, since March 2022 employees of BNY Mellon Poland have been providing unpaid assistance to the Ukraine Foundation as part of their working hours, e.g. at the refugee aid station at Wroclaw's Central Railway Station. They also help sorting and packing donations. By May 26, 2022, they have worked a total of nearly 400 hours.
- We have been a proud member of the Wroclaw community since 2010, and our commitment has allowed us to build partnerships with leading academic institutions, local charities and many community groups. In light of the tragic events in Ukraine, we have so far donated $1 million to support humanitarian efforts and doubled the donations made by our staff - said Robin Vince, Chief Executive Officer of BNY Mellon. - We also continue to support the well-being of our employees and other community members affected by the current situation - added Robin Vince.
Special thanks to the company
Representatives of the company were thanked for their exceptional involvement by Jacek Sutryk, Mayor of Wroclaw.
- It has been 12 years since BNY Mellon established its operations in Wroclaw, during which time the office has grown steadily, building our presence as a member of the community. The Board of BNY Mellon, after a recent visit to the Wroclaw office, decided to make a donation to the city in the amount of $100,000 to support Ukraine. I am glad that together we are taking care of our community. Thank you very much for this - says Jacek Sutryk, Mayor of Wroclaw.
They help despite the losses
Apart from the numerous ways in which it supports those affected by the conflict, BNY Mellon has also decided to end its banking operations in Russia and suspended its ability to purchase investment management services for Russian securities. It decided to do so even though the company's revenue was reduced by about $100 million in the first quarter of 2022.
BNY Mellon currently employs over 2,000 people in Poland and provides expert support to many of the group's entities in the areas of accounting, funds, investment operations and technology.