Boehringer Ingelheim Business Services Center officially opened. Pharmaceutical giant wants to expand in Wroclaw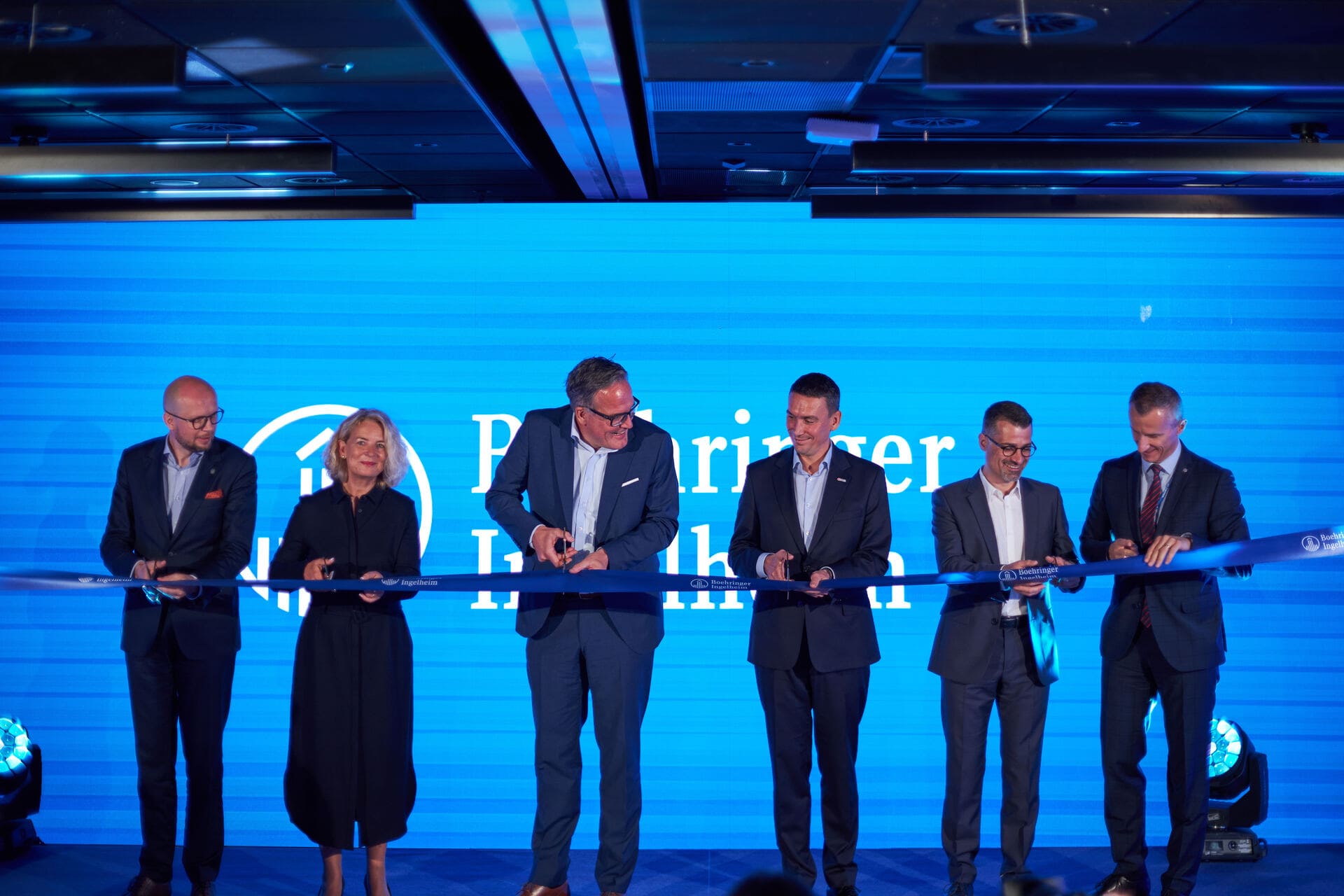 Boehringer Ingelheim has announced the opening of the GBS Center in Wroclaw in May 2021. Since starting operations in the Lower Silesian capital, the pharmaceutical giant has been building a team and developing new departments. A year later, the Wroclaw branch is fully operational. The Boehringer Ingelheim Business Services Center has officially opened.
Boehringer Ingelheim is one of the largest pharmaceutical companies in the world. In 2021, the company was certified by the Top Employers Institute as one of the 11 best employers in the world, and this was the second such award in a row. The tycoon employs about 52,000 people in more than 130 markets in three business units: Human Pharma, Animal Health and Biopharmaceutical Contract Manufacturing.
Wroclaw has become the central European hub for Boehringer Ingelheim's Global Business Services.
The company has chosen the award-winning Centrum Południe office complex as its local office.
We are happy to have a presence in Wroclaw. What this city gives us is first and foremost a large talent pool - highly skilled professionals with strong language skills are present in the local market. But just as importantly, Wroclaw's thriving ecosystem of Shared Service Centers and technology infrastructure has allowed us to grow very smoothly and quickly over the past 12 months. As Boehringer Ingelheim grows year after year, the company requires GBS to continually increase its service portfolio and flexibility. The new Center in Wroclaw will support these growing business needs.

Andreas Hilf, Head of Corporate Global Business Services at Boehringer Ingelheim
Building the Business Service Center of the Future
There are currently more than 200 business service centers in Wroclaw, employing a total of nearly 60,000 people.
The company's Shared Services Center is a valuable investment for Wroclaw. It proves that Wroclaw and its human capital is appreciated. High-quality jobs for residents are welcome. I am proud of the presence of such a strong brand from the pharmaceutical industry in our city, and the choice of Wroclaw for the European Shared Services Center confirms our strong position in this sector.

Jakub Mazur, Deputy Mayor of Wroclaw
The thriving ecosystem of Wroclaw's Shared Service Centers (SSCs) and technological infrastructure have enabled the company to grow smoothly and rapidly in 12 months.
The last 12 months have been a wonderful journey. Together with our exceptional employees, we have shaped our organization based on Boehringer Ingelheim's unique corporate culture and created a fully operational Business Service Center. The GBS Center in Wroclaw is also being used as a laboratory of sorts, where we are innovating by opening new service lines, such as legal and tax services, among others. In Wroclaw, we intend to continue our goal: to build the Business Services Center of the future. We want to do this together with our people, and we believe in their commitment and contribution to this ambition.

Fatih Öztürk, Managing Director of Boehringer Ingelheim Business Service Center in Wroclaw
Tens of thousands of jobs in the modern business services sector
Recent years have proved to be an excellent time for the modern business services sector in Poland. Employment now exceeds 400,000 people, with more than 40,000 new jobs added annually - meaning that it is now growing faster than in the previous two years, and the sector's share of total employment in Poland has risen to 6.2%. In total, there are more than 1,700 business service centers in the country, run by nearly 1,100 companies.
Boehringer Ingelheim is a recognized brand and an award-winning employer. The company's presence in Wroclaw, in addition with the Shared Services Center, is a strengthening of the modern business services sector, which we are strongly betting on in Wroclaw. The project is also dynamic, and I have no doubt that we will observe its continuous development.

Magdalena Okulowska, president of ARAW

The number of jobs in the sector in Wroclaw is projected to be as high as 64,200 in the first quarter of 2023.