BSH in Wroclaw produced 2 million ovens. The company is looking for 100 employees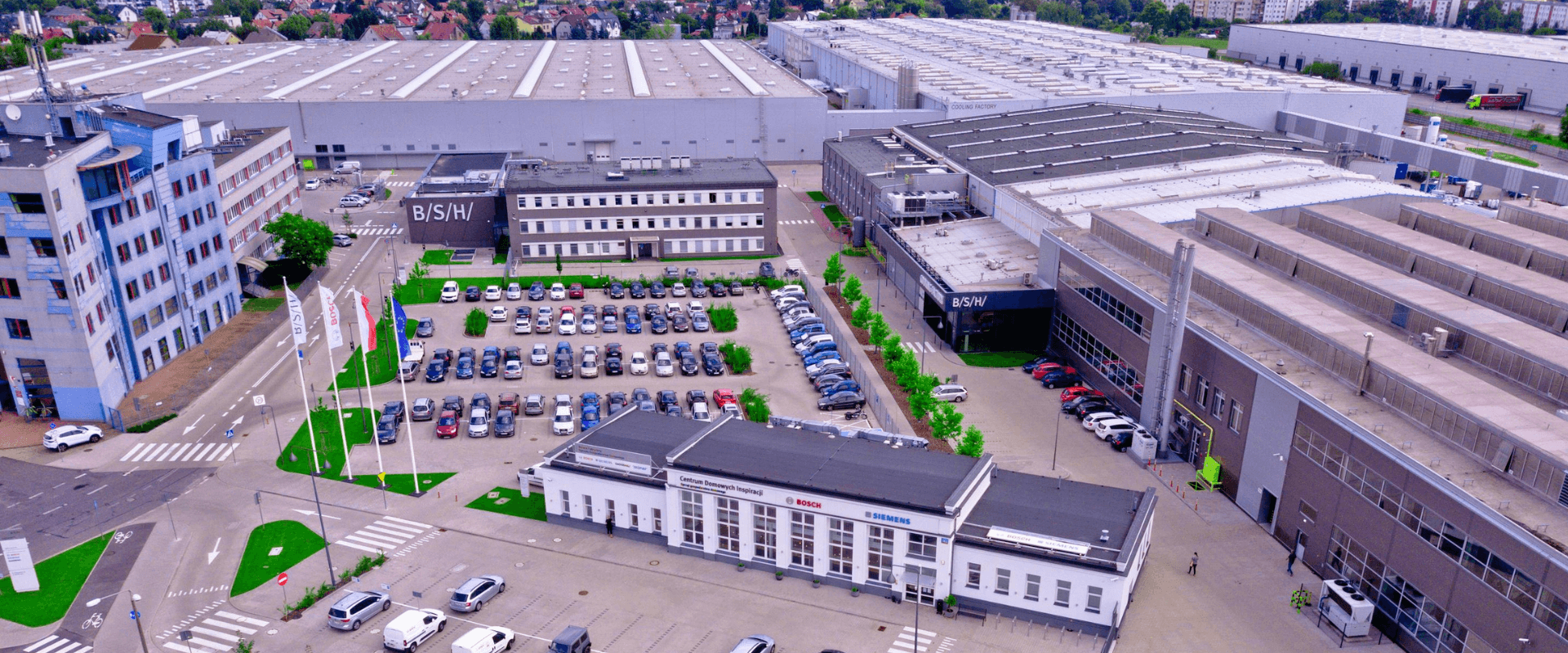 BSH Home Appliances in Wroclaw is breaking production records, introducing modern Industry 4.0 solutions and increasing warehouse space. The manufacturer of household appliances of the Bosch and Siemens brands is looking for 100 additional employees for its oven and refrigerator factories on Żmigrodzka street.
At the end of 2021, there was the millionth refrigerator, in January 2022, the two-millionth oven rolled off the production lines of BSH Home Appliances in Wroclaw. In connection with the expansion of its facilities in Żmigrodzka Street, German company BSH is looking for 100 new employees for production-related positions. In Wroclaw, BSH produces refrigerators, fridge-freezers and ovens of the world-famous Bosch and Siemens brands.
- Production capacity in two BSH plants in Wroclaw is growing fast. At the beginning of the year, the two-millionth oven left our production lines, and last year, the one-millionth refrigerator. We achieved these results in a very short time since we started production. We are not slowing down and we are expanding our team
At the end of last year, Konrad Pokutycki, President of the Board of BSH Home Appliances in Poland, said that when BSH started the investment in Wroclaw, they wanted to employ 500 people - by 2021, they already had 1,600.
BSH is recruiting: jobs, employment
The new employees will be employed on the basis of a temporary employment contract. The company emphasizes, that production in BSH is carried out in accordance with the highest safety standards, characteristic for the whole concern. Employees use modern tools and equipment. The plant in Żmigrodzka Street offers well-organized workplaces, convenient transport connections, well-equipped kitchens, social areas and a canteen. Each new employee will undergo comprehensive training that will prepare them for work at a given position. Job offers are available on the BSH Home Appliances website.
Anyone interested in working for BSH is welcome to contact us at the following telephone numbers:
+48 695 714 750 (Asistwork);
+48 504 791 396 (Job Impulse);
+48 723 723 095 (Randstad);
+48 604 055 231 (Manpower).
BSH Wroclaw: additional warehouses
BSH in Wrocław is breaking new production records, looking for new employees and increasing the warehouse space. Due to its dynamic development, BSH recently signed an agreement to lease additional warehouse space of approximately 45 thousand sq. m. at Kępińska Street. The company will start using the new warehouse space in mid-2022. Let's recall that in 2020, BSH opened a new 30 thousand sq. m. logistics centre in Wroclaw with its own rail infrastructure.
BSH Wroclaw focuses on Industry 4.0
Marek Nowak, director of the BSH Refrigerator Plant in Wroclaw, emphasizes, that the company is developing its machinery and broadening the portfolio of produced devices.
- We are introducing modern solutions of Industry 4.0, which make it easier for employees to perform their tasks. For example, we have installed interactive monitors at workstations, on which we display instructions and guidelines for the production process
BSH Wroclaw: investment worth over 500 million PLN
Two factories in Wroclaw: refrigerators and ovens of BSH Home Appliances were launched in 2017. They were built on the site of the former white goods factory at 143 Żmigrodzka St. BSH invested more than half a billion PLN in new facilities and modern production systems there.
In 2021, BSH received an award - Socially Responsible Business - from Jacek Sutryk, Mayor of Wroclaw, during the Economic Forum in Karpacz.