Business Services 2023 - Wroclaw among the winners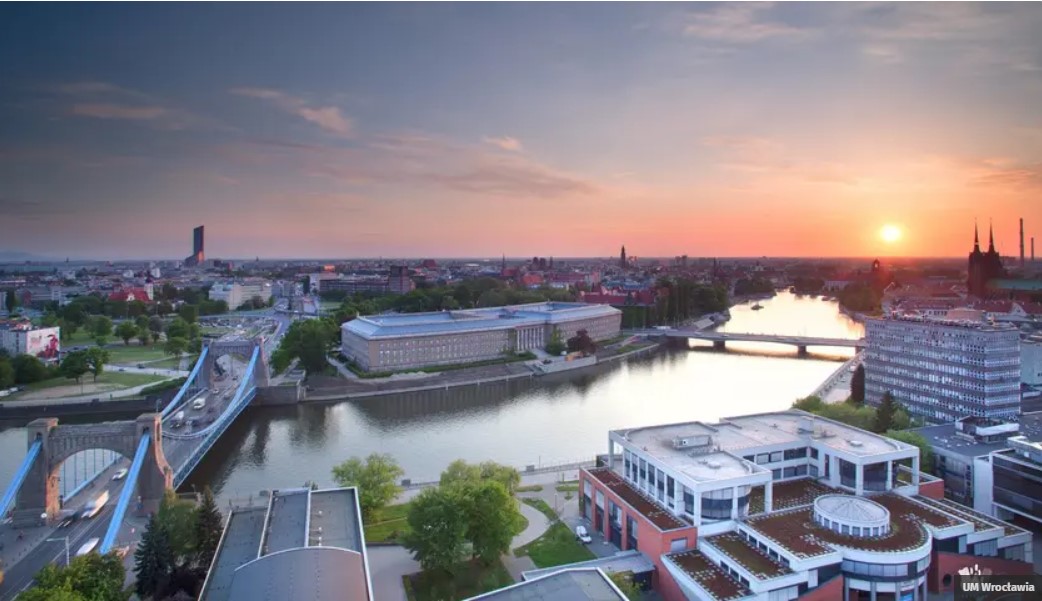 The modern business services sector, which today has more than 420,000 employees, will continue to grow, with employment dynamics of up to 4 percent in 2023. 60,000 BSS employees work in Wroclaw, giving the Lower Silesian capital third place on the podium among sector leaders. This is according to the "Business Services 2023" report - Grafton Recruitment. See what the BSS sector means for Wroclaw and its possible future.
BSS - business shared services sector 2023: employment
Despite the unexpected happenings of the past three years and the not-so-optimistic forecasts, BSS recorded high growth of 11.6 percent year-on-year in 2022. The BSS continues to create jobs, with employment now reaching more than 420,000 people. In 2023, growth will be 4 percent according to optimistic forecasts, and 2 percent according to pessimistic ones, according to the "Business Services 2023" report by Grafton Recruitment.
BSS is still one of the fastest growing sectors in our country. Although according to forecasts the employment dynamics will be lower than last year, it is worth appreciating the continuing growing trend.

Joanna Wanatowicz, Managing Director of Grafton Recruitment.
Joanna Wanatowicz says, adding that in 2023, the challenge for the sector will certainly remain recruiting employees. In a challenging economic environment, employers need to hire the best, and those employees are not currently showing a willingness to change jobs.
- The reaction to this trend will be investments in training of young staff, globalization of employment, creation of international teams, implementation of smart automation solutions. First of all, companies will optimize processes, so also employment, which is already noticeable," adds Joanna Wanatowicz.
Wroclaw among top cities in terms of BSS employment
With nearly 60,000 employees in the area of modern business services, Wroclaw is among the top cities with the highest BSS employment. It is worth mentioning that it is one of the few cities where demand for office space is forecast to increase compared to last year (13 percent). The position of sector leader still belongs to Krakow (nearly 93,000 employees), where almost every fourth employee works in the BSS sector. Warsaw came in second place (83 thousand professionals).
Wroclaw is distinguished by qualified personnel in the areas of finance, analytics and linguistics, IT professionals are also a strength of the city. This has a very strong impact on the development of business services in our city. Many companies expanded their structures last year, investing in new projects, taking over processes from other locations and expanding their teams. Also, new investors have decided to choose Wroclaw.

Dagmara Jaworecka, division manager of Grafton Recruitment in Wroclaw.
Salaries in the BSS in 2023
In addition to established employee payment systems, in the past year 60 percent of surveyed companies in the sector increased salaries for employees due to rising inflation. In every second company, the increases did not exceed 15 percent, only in every tenth company were higher, with the highest salary increases recorded by companies employing up to 100 people (15.4 percent of those surveyed). The remaining 40 percent of companies did not implement inflationary increases.
The highest growth in the BSS sector was in the areas of IT, up 11.3 percent; administration, up 10.5 percent; HR, up 9.5 percent; and finance and banking, up 8.7 percent.
According to predictions, in the first quarter of 2023, salary ranges in the BSS sector will remain at the current level or increase by no more than 15 percent. It is worth noting that salary levels and the possibility of working remotely are the two most important factors for employees. 64 percent of respondents would expect to earn more than 15 percent more than their current salary if they changed employers.
Growing number of students as an opportunity for more effective BSS recruitment
The location of the BSS centers in cities that are major academic centers works in favor of the sector. For the BSS industry, university students and graduates are one of the most important groups among which employees are recruited. Therefore, the positive news for the sector is that the multi-year decline in the number of students in Poland has stopped - according to the Central Statistical Office, it increased by about 0.2 percent in the 2022/2023 academic year.
Although the number of students in Wroclaw in the 2021/2022 academic year was 1.6 percent lower than in the previous one, it remains a strong academic center. The city's advantage is one of the best-rated universities in the country - Wroclaw University of Technology and Wroclaw University. Each year, Wroclaw's universities, which educate in more than 200 faculties: technical, humanities, social sciences, philology, natural sciences or medicine, graduate nearly 28 thousand students. Most of the more than 107 thousand students chose faculties from the business and administration category - more than 28 thousand, and on technical faculties - nearly 20 thousand.
Across the country, we are seeing an increase in the number of students and a trend of adapting the educational offerings of universities to the needs of the labor market. An example is the increasing access to faculties in the areas of robotic learning, IoT or advanced data analysis. According to the Central Statistical Office, students in Poland are most likely to choose business and law faculties (22.6 percent) and technical faculties (14 percent). In the long term, this will have a positive impact on the availability of wanted talent.

Michal Kramek, senior data analyst at Grafton Recruitment.
Remote and hybrid work in the BSS sector
The remote work model is - and will continue to be - an important factor in the choice of a potential employer and the willingness to stay in the current job. In a research done for the "Business Services 2023" report, none of the employees surveyed expressed a willingness to work in a fully stationary formula, and as many as 65% of respondents said they would look for a new employer if they had to return to a stationary work model.
- The beginning of 2023 is the final of two years of work and consultation on regulations introducing remote work into the Labor Code. Our analysis shows that 80 percent of companies do not plan to change their employment formula due to the getting new regulations. Only about 3 percent of surveyed companies say they will abandon fully remote work in the future in favor of a hybrid model, comments Ewa Michalska, Chief Operating Officer of Grafton Recruitment.
Nearly 3/4 of surveyed BSS companies worked in a hybrid formula last year, with 12 percent working in a fully remote model. This year is expected to be similar. At the same time, only 13.3 percent of companies plan to work stationary. Companies announcing their intention to return to stationary work, the great majority (60.9 percent) do not plan to raise salaries for this reason. Only a little over 8.7 percent will raise the salaries of all employees. 30.4 percent expect that as a result of the decision to return to offices, some employees may change their place of work.
"Business Services 2023" is the seventh edition of the Grafton Recruitment report
Grafton Recruitment is an international recruitment company operating since 1982, specializing in recruitment for specialist, middle and senior management positions. Through a network of nine local branches in major Polish cities, it supports companies and candidates in recruitment in the areas of permanent and temporary work, outsourcing, IT contracting and RPO.
Grafton Recruitment has been part of Gi Group Holding since 2018, an international staffing agency among the world's leading recruitment solutions providers, with offices in 57 countries across Europe, Asia, Africa and the Americas.