Citizens of Wroclaw awarded in the "Female Faces" Economic Plebiscite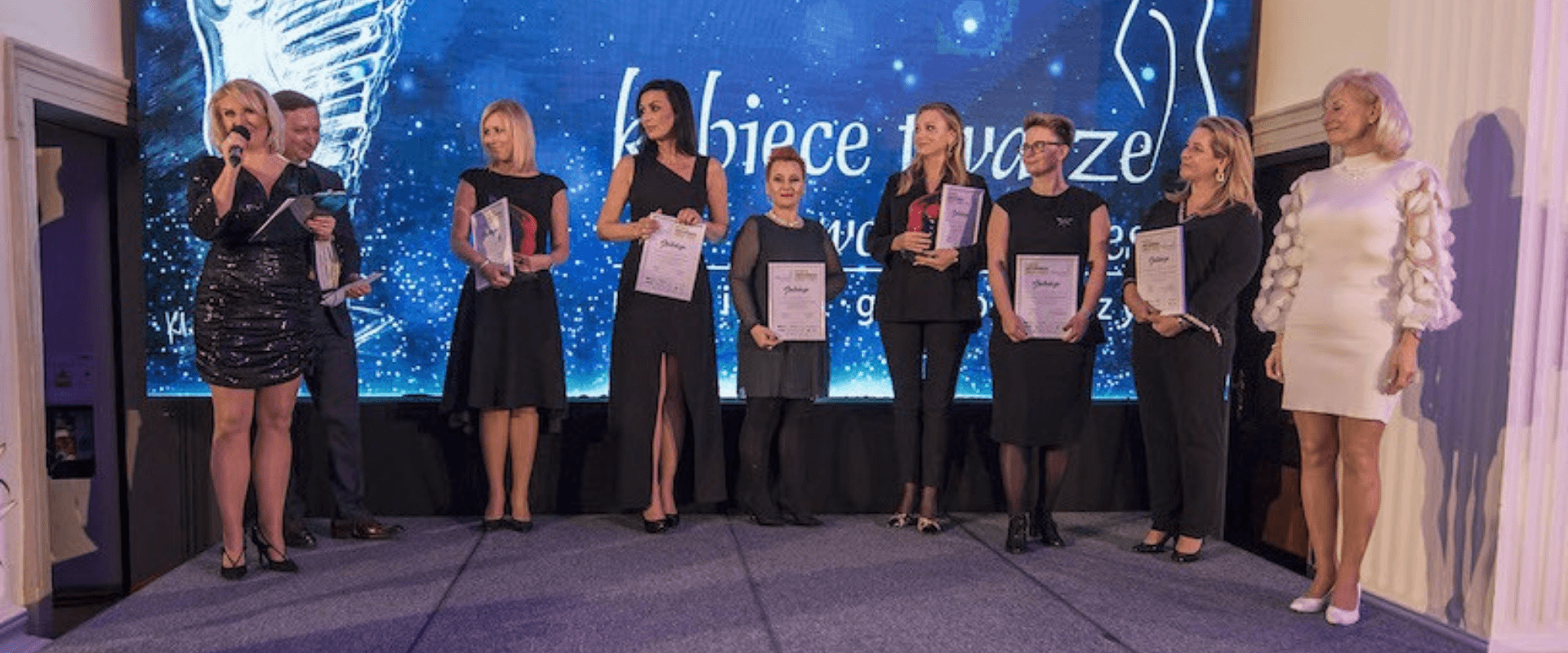 On Monday, 13th December, the Grand Gala of the "Female Faces" Economic Plebiscite took place in the Książ Castle. Among the winners there were also the women from Wroclaw.
The "Female Faces" Plebiscite was created to show and promote enterprising women, who have an impact on the economic development of the region and the country, as well as companies that are friendly to women and thanks to them develop dynamically. The plebiscite promotes ladies who not only strive for success, but most of all support other women, both in social activities and professional career development. Representatives of business, local government, science, politics and non-governmental organizations take part in the event. The event has been organized in Lower Silesia for 8 years.
From the very beginning, the idea of our competition is to support women's entrepreneurship and equality in business. We believe that there are still too few women in business, local government and politics. In our opinion, parities and regulations will not help much, because nothing is as effective as a good example. We need to show and promote those of us who have climbed the career ladder, joined boards of companies, foundations, local governments and have outstanding achievements. - Aldona Ziółkowska - Bielewicz, president of Hornet4, organizer of the "Female Faces" Economic Plebiscite
Double celebration
The winners of the plebiscite are selected in five categories: Professional Women in Small and Medium Enterprises, Professional Women in Large Enterprises, Debutantes, Personality and Women Friendly Company.
This year, the winner in the first category was Dorota Seweryn - Stawarz, who runs her own law firm in Wroclaw. The winner in the category of Women Professionals in Large Enterprises was Dominika Kawala - Director of the 3M Wroclaw production plant, and the best debutant was Justyna Pelc - President of Innspace Association. Izabela Beno, President of the Foundation for Equality was considered the greatest Personality. The Women Friendly Company title was awarded to Capgemini Poland.
Due to the restrictions related to the coronavirus pandemic introduced in 2020, this year the statuettes of the "Female Faces" Economic Plebiscite were also received by the winners of the last year's edition of the event. The winners in the category of Women Professionals in Small and Medium-Sized Enterprises were Izabela Kołodziejczak - president of GOBS Sp. z o.o. from Wroclaw and Magdalena Dobrzańska - Frasyniuk - president of IPS. The Professional Women in Large Enterprises category was won by Ewa Nowak-Iskra, manager of the Lower Silesia branch of Bank Gospodarstwa Krajowego, and the best debutant was Anna Imielska, manager of Harmony Clinic. Professor Bernarda Kazanowska, deputy head of the Paediatric Bone Marrow Transplantation, Oncology and Haematology Clinic in Wroclaw, has been recognised as last year's greatest Personality. The title of Woman-friendly company was awarded to the Mercedes Benz Manufacturing Poland plant in Jawor.
Women have enormous potential
The ladies receiving the statuettes could not hide their joy and satisfaction with the received awards.
Since the beginning of my career I know that women in business have great power. I see it every day in my company, where I employ 30 women and only one man. Each of them has huge potential, knowledge, desire to gain new experiences and conviction that "it is possible". It is great that their role in business is becoming more and more visible. - Izabela Kołodziejczak, President of GOBS Sp. z o.o. from Wroclaw