Co-operation Fair at the GAMESCOM 2015 Video Game Event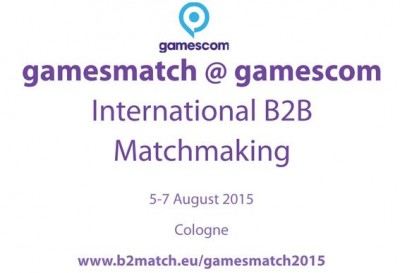 The Department of Commerce and Investment Promotion at the Polish General Consulate in Cologne and Enterprise Europe Network invite all interested parties to participate in the third edition of the international business matchmaking fair held at the GAMESCOM exhibition, organised between August 5 and 7 2015 in Cologne.
We would like to invite you to the free of charge event
and encourage you to take advantage of the opportunity to establish relations with potential business partners.
At last year's gamesmatch@gamescom event, there were over 140 participants representing the industries of game development, software, music, and also publishers, designers, as well as cluster and technology centre representatives hailing from 25 countries. The attendees offered and assessed possibilities of starting international collaboration.
HOW DOES THE MATCHMAKING WORK?
the participants use the online registration form to identify the profile of their operation and the kind of collaboration they would like to establish (registration deadline: July 2015 )
the registered companies' data is entered in the online catalogue on the fair's website
the registered participants select companies entered in the online catalogue which they would like to meet at the event (invitations to meetings are automatically sent to businesses and a meeting schedule best suited for the partners is created)
Between August 5 and 7 2015, at the Medienclusters NRW Booth B030/C031, in Hall 3.2, there will be series of pre-arranged 20-minute meetings held according to individual schedules handed out to each attendee before the fair begins
the official language of the meetings is English.
WHO DO THE MEETINGS TARGET?
The co-operation fair caters for representatives of companies and other entities operating in the broadly understood video game and software development industry.
COST:
Participation in the event is free of charge. The participants only incur their travel, accommodation and GAMESCOM admission expenses.
DATES:
The registration deadline for the participants is July 27 2015
The meetings will be held between August 5 and 7 2015

For more information, please visit: https://www.b2match.eu/gamesmatch2015