Computers from the bank for deaf and hard-of-hearing students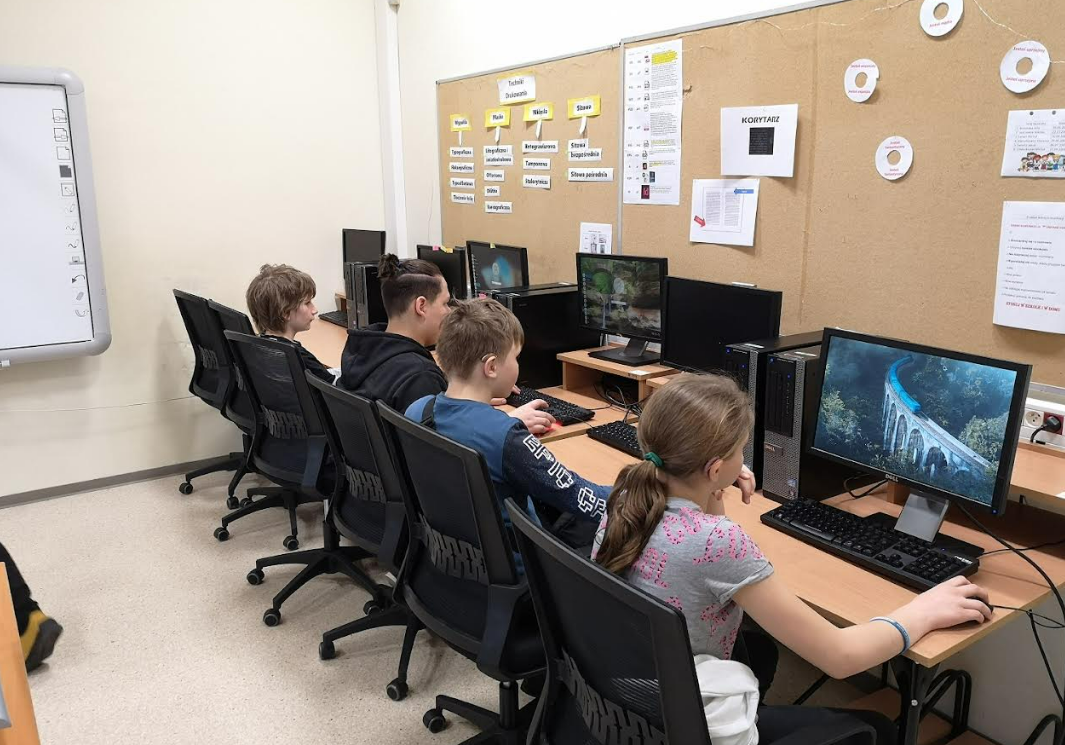 Credit Agricole bank donated 50 sets of computer equipment to the Lower Silesian Special School and Educational Center No. 12 for Deaf and hard-of-hearing students in Wroclaw. The equipment will help the school's alumni develop computer skills.
Dell desktop computers along with liquid crystal monitors were donated to the school on Dworska Street in Wroclaw under the 'Zamieniam sie w sluch' program, which Credit Agricole has been implementing for more than three years.
During this time, we have heard many times that deaf people do not like being called disabled. They are able-bodied and have exactly the same needs as hearing people: they want to learn, develop, get a good job. We hope that these computers will help them a lot in this regard.

Sebastian Hutny, director of Credit Agricole's Corporate Communications Office
Thanks to the bank's donation, the school was able to renovate the equipment in its computer lab. Deaf and hard-of-hearing students are learning there how to use the most popular programs and use modern services.
The digital world is developing rapidly and IT equipment is aging rapidly. The competitiveness of our students with disabilities in the labor market depends on education, so keeping up with the ever-newer technologies is extremely important in education. We are grateful that special education including our Center is gaining great support in this, and especially for recognizing this ever-living challenge. The partnership of Credit Agricole Bank is an invaluable help to us. The computers donated by the bank have allowed the development of ICT technology in our schools, they have found their way into computer labs and are used by students and teachers in their daily work. We have set up a small Internet café in the boarding school, thanks to which young people and children can use Internet resources for work and for relaxation in their free time.

Krzysztof Kowal, director of the Center.
The computer donation is the first joint project between Credit Agricole and the Lower Silesia Special School and Educational Center No. 12, but already more are being planned: for example, guided tours or trainings on home finance knowledge.
The bank cooperates on a permanent basis with the Fonis Foundation in Wroclaw and the Polish Foundation for the Hard of Hearing in Warsaw. As part of joint activities, it has co-financed, among other things the realization of a film birthing school in sign language, and a series of training sessions on secure online banking for deaf seniors. The wards of the foundations cooperating with the bank were also able to attend Dawid Podsiadlo concerts in Starachowice and Katowice (the concert halls were equipped with a induction loop).
We make sure to be a deaf and hard of hearing friendly bank. All of our branches and telephone contact centers are equipped with a system of MIGAM remote translation of Polish sign language. In twenty banking facilities in major cities, we have installed induction loops to improve the quality of the signal received by hearing aids, and additionally we translate into sign language our advertisements and offers.

Przemysław Przybylski
- Deaf customers can order sample content of bank documents translated into sign language. We also have a dedicated offer for them: Account for You VIP with no fees for account maintenance, use of a multi-currency card, ATM withdrawals worldwide, the world and Express Elixir express transfers, adds Przybylski.
Lower Silesia Special School and Educational Center No. 12 for Deaf and Hard of Hearing Students and other disabilities in Wroclaw is a complex of institutions including: kindergarten, elementary school, vocational schools, technical school, general secondary school and post-secondary school. The center educates according to the same core curriculum that children in all schools in Poland. Both deaf and hard-of-hearing students learn here, as well as hearing impaired. A growing group of students are implanted children. Classes and extracurricular activities are adapted both in terms of teaching method, as well as linguistic to the capabilities and needs of each student. Parallel to education revalidation is carried out, which is provided by educated and prepared teachers and educators, as well as a wide range of specialists who conduct speech therapy classes, sensory integration classes, music therapy, corrective gymnastics, etc.