Concordia Design Accelerator has money for startups. Funding for innovative companies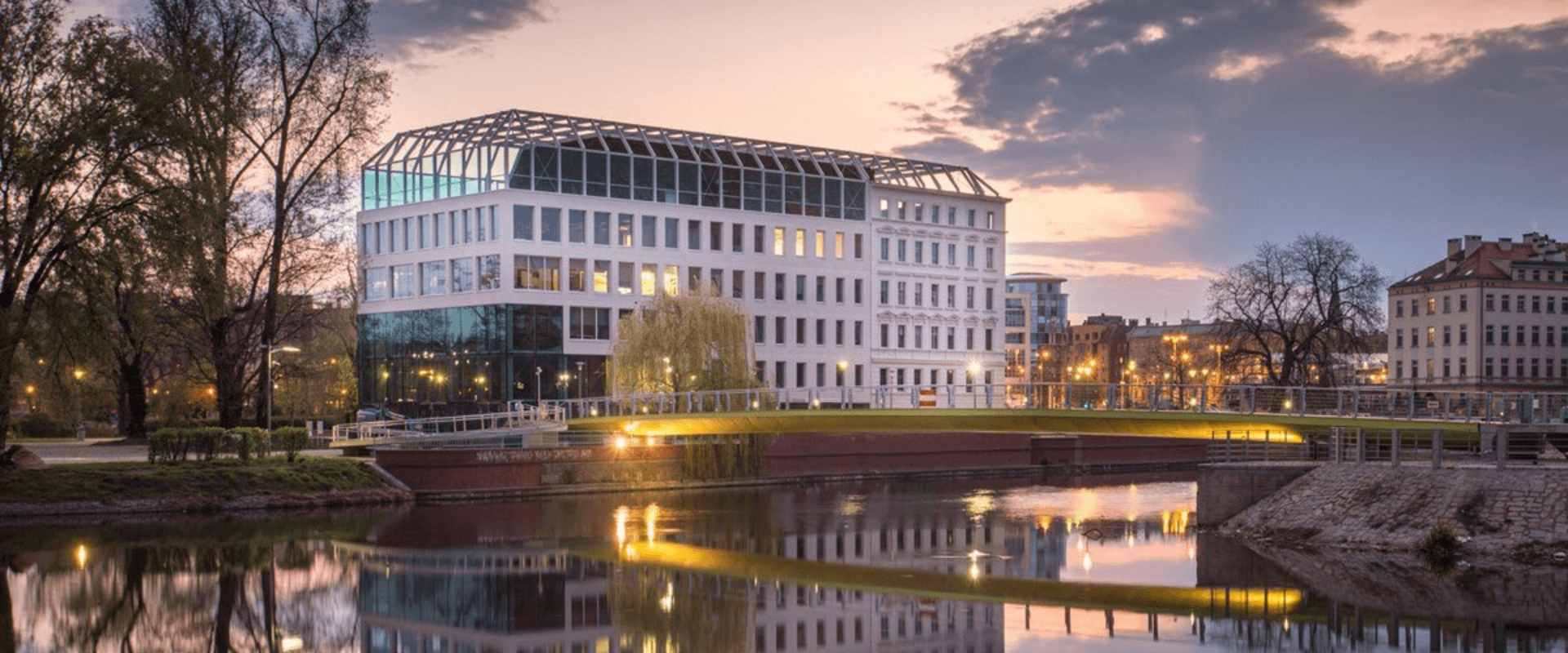 A grant of PLN 300,000, substantive support, useful contacts and cooperation with an investment fund - this is what foreign startups that apply for the Concordia Design Accelerator programme in Wroclaw can count on. This is its next edition, and this time the call is open until May 2nd. This is how foreign innovators are encouraged to register companies in Wroclaw.
There are already 18 foreign startups working at the Concordia Design Accelerator.
The city of Wroclaw is getting more and more involved in the project and may soon test the solution of the Greek company deeptraffic.
Concordia Design Accelerator for foreign innovators
The Concordia Design Accelerator is run as part of the nationwide Poland Prize programme - co-financed by the Polish Agency for Enterprise Development. One of several operators of the programme throughout Poland is the business and creativity center at
Concordia Design Wroclaw
on Wyspa Slodowa.
The idea behind the project is to attract foreign innovators to the country - to make it easier for them to create a startup, launch their business and acquire their first customers.
Financing startups: grants, investment funds
Participants of the program can receive substantive support, useful contacts, and even up to 300 thousand PLN grant. However, the most important is the cooperation of a startup with a business partner, i.e. investment fund or a mature company willing to test a given solution.
- So far we have received over 160 applications from more than 30 countries and finally we have chosen 18 startups to work together. They are at different stages of development. We are happy to see how effectively they develop their businesses in partnership with global brands, Polish champions and public institutions
Concordia Design Accelerator recruitment deadline is May 2, 2022.
The startups' solutions are used by Wroclaw companies
The city of Wroclaw has been strongly involved in the accelerator program from the beginning, seeing it as a real benefit for the local economy. Participants of the project open their companies mainly in the capital of Lower Silesia, and the startups' solutions are mostly used by Wroclaw companies. Additionally, the local startup ecosystem is enriched by foreign know-how.
Now, for the first time, the city has decided to engage also in talks with one of the participants. The choice fell on
Greek startup deeptraffic
, which is developing an innovative traffic management solution. Deeptraffic collects traffic data from multiple sources so as to improve safety and make it easier for drivers to navigate the city.
Startup Wroclaw - Smart City - Deeptraffic
- As a city we are open to looking for new solutions to improve quality of life. In Wroclaw we have been successfully implementing smart city solutions for years and in the case of deeptraffic we also see the potential for this
In working with the startup, in addition to the Smart City Department, are also involved experts from the Board of Roads and City Maintenance.
Wroclaw cooperates with foreign startups
Deeptraffic is a company created by scientists working at the Hellenic Institute of Transport. The solution developed by the Greek startup is successfully used, among others, by Thessaloniki, as well as several other cities.
- We want to develop our business in Poland and Wroclaw seemed to be a perfect partner for us from the beginning. We are convinced that our product can ultimately have a positive impact on traffic management, driver comfort, road safety and the environment
Business partners of Concordia Design Accelerator program: City of Wroclaw, Divante, Fibaro, Infor, Wroclaw Airport Freight Station, Luxon LED, Neurosoft, Whirlpool, MPWiK Wroclaw, Neurosys, Trudo, Quantup, Santander Consumer Bank, Wroclaw Airport, TestArmy Group, RST Software Masters, SunRoof, Śląsk Wrocław, WKK, CSHARK, GEFCO, MMB Drives, Grupa Komunikacja + and FundingBox Deep Tech Fund, Unfold, Movens Capital, RST Venture for Earth, Movens Capital, Shape VC, Cofounder Zone, Satus.