EcoRun by Dr.Max Health Association - a run for everyone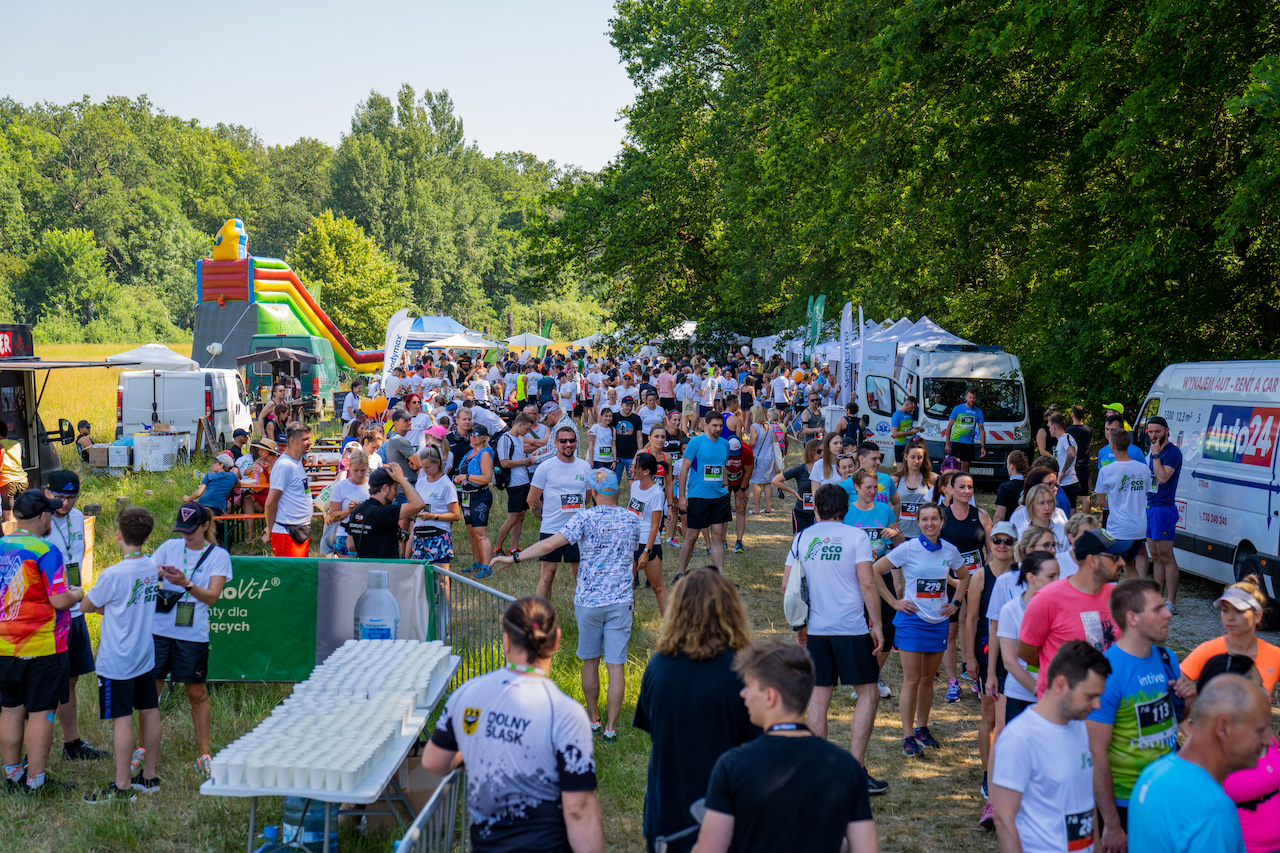 You don't have to be in great running shape and have muscles of steel to take part in the EcoRun. The organizers are primarily concerned with encouraging people to spend their free time actively and to promote what is most important, which is care for health and the environment. The registration has started for the second edition of EcoRun, which will begin on 28.05 in Grabiszynski Park. As the name suggests it is an ecological initiative - one tree will be planted for each participant of the run.
To make Wrocław more green
EcoRun is one of the largest ecological runs in Poland. Registration for its second edition has started, which will take place on May 28, 2023 in Grabiszynski Park in Wroclaw.The event is free to participate, both adults and children - for them, a competition divided into age categories is also planned.
EcoRun, as the name suggests, aims to promote ecological attitudes and the greening of Wroclaw. Our city could use more green areas, which, as we well know - are not only the "lungs of the city", but also places for active recreation. That is why the assumption of 1 runner = 1 tree is so valuable. The organizers are keen to plant as many largest number of new saplings, but also to make the run accessible to everyone. Hence unusual, short distances.
We are running together towards a goal, and the goal is to reforest Wroclaw. We want everyone to have a chance to join our challenge and start a conscious and active activity for health and ecology.

Katarzyna Kozlowska-Panek, coordinator of the II edition of EcoRun by Dr.Max Health Association
Not in shape? Nothing wrong!
The main part of the EcoRun is two runs for adults at 2.5 and 5 kilometers. The first of these is quite non-standard and, as the organizers assure, is ideal for those who are just beginning their running adventure or just want to get moving. The 2.5 km distance can be walk, walk with Nordic Walking poles or a stroller. In the second part, children and teenagers will run at distances from 100 to 400 meters. Just like the routes, which are not too long, the prices of the packages are not high. All this to mobilize as many people as possible for a healthy and active lifestyle and.... green up Wroclaw.
Registration has already started, those willing to participate can register on the organizer's website.
The organizers hope to beat the previous edition's result of 1,000 planted oak trees in the Osobowicki Forest.