Edge One Solutions is opening up to Wroclaw! They are at Euvic Group - the most rapidly growing technology group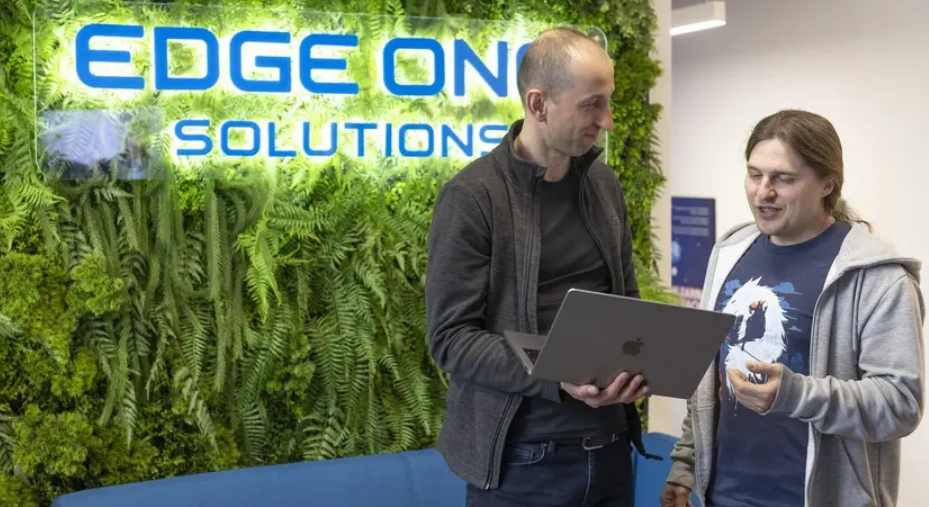 Edge One Solutions, an IT company has moved into Wroclaw. Major players in a wide variety of industries, from e-commerce to automotive, work with them. They just received an award in the Best Places to Work - Best Place to Work 2023 in the medium-sized companies category. See what they do and who has a chance to work for them?
Edge One Solutions is part of the international Euvic Group - one of the largest technology groups in Poland, which wants to grow from more than PLN 1 billion in revenue in 2022 to PLN 4 billion in 2030.
Edge One Solutions has just moved into the L'Uni office building on Grodzka Street
We specialize in building expert IT teams properly aligned with our clients' business needs, but we also create a friendly and stable workplace for our professionals. In addition, we work with industries such as e-commerce, fintech, banking, energy and tourism.

Bartlomiej Andrusiewicz, vice president of Edge One Solutions Ltd.
Edge One Solutions is betting on Wroclaw
Edge One Solutions is a company with 8 years of experience in the IT industry, with headquarters in Warsaw and branches in Krakow and Lublin and, more recently, Wroclaw. The company has 260 experienced employees, and specialists and its teams in the US, UK, Sweden, Germany, Switzerland, Austria and Dubai, among others.
Due to access to a large number of highly specialized programmers, . We are currently focusing on expanding our development teams - frontend, backend and those responsible for building mobile applications, as well as our testing and business analysis teams.

Aleksandra Wisniewska, Talent Acquisition Manager at Edge One Solutions
Poland's Best Places to Work 2023 are at Edge One Solutions
Edge One Solutions was awarded the Best Places to Work - Best Place to work 2023 in May 2023 in the medium-sized companies category.
New technologies from Edge One Solutions
Bartlomiej Andrusiewicz, in the context of the development of Edge One Solutions in Wroclaw, adds that e-commerce and online commerce is an industry that is not only highly competitive, but also growing extremely fast. It benefits from new technologies and artificial intelligence.
- We increasingly enjoy shopping without leaving home. The pandemic caused by the COVID-19 virus has changed shopping habits and made the e-commerce industry grow rapidly, says Bartlomiej Andrusiewicz.
It is estimated that over the past years of the coronavirus pandemic, the share of e-commerce in total trade in Poland has increased from 5 to 10 percent, and this means that more than 20 million Poles buy online.
E-commerce needs technology
E-commerce to function smoothly needs a number of IT systems, warehouses, transport companies, couriers, parcel machines, online payment systems, specialists describing products, packaging and handling returns thanks to which we as customers can conveniently choose and buy goods, safely, without moving from home.
- We are seeing rapid development in the area of technologies in the field of Internet of Things (IoT), augmented reality (AR) or artificial intelligence (AI). Increasingly, these solutions are being used, among others, in e-commerce," adds Bartlomiej Andrusiewicz.
About 36,000 people work in the IT industry in Wroclaw. Many companies have specialized in developing e-commerce software or implementing these technologies at the client's site.