Endava has opened a business center in Wroclaw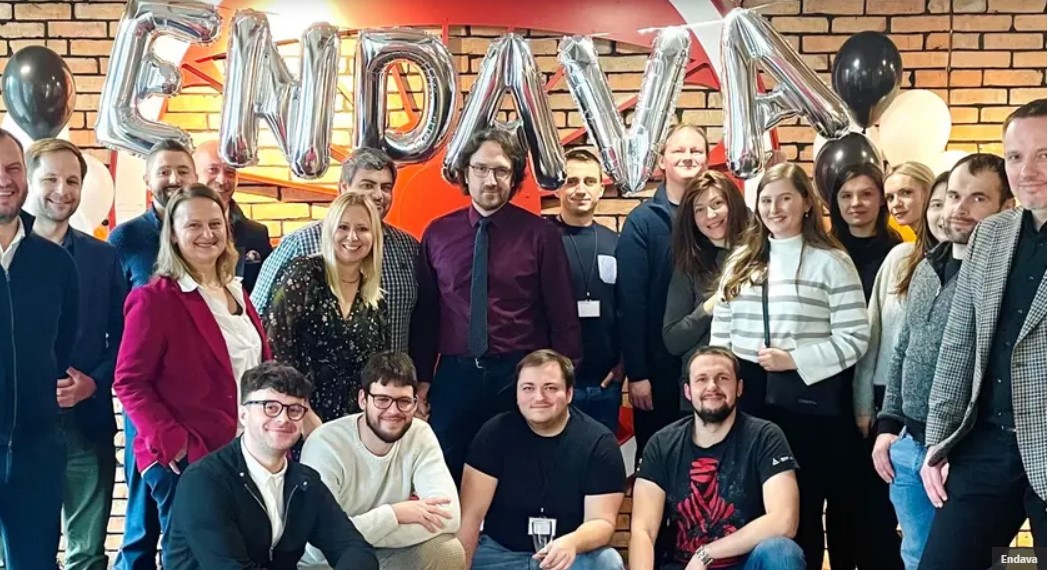 Endava, a UK-based IT company, is driving digital transformation around the world - now also with the help of Wroclaw specialists. The company has established four new business centers in Poland. In offices in Wroclaw, Gdansk, Lodz and Warsaw, Endava's specialists can work for clients from all over the world.
A few words about Endava
Endava operates in 64 cities, in 27 countries, providing expert services to more than 700 clients. Among them are such global brands as Pollinate, Volkswagen, Hellenic Bank and Santander Group.
Poland is one of the largest and most dynamically growing economies in the European Union. For this reason, it has been on Endava's horizon for some time. Polish IT specialists are appreciated all over the world. No wonder - they start programming at an early age and stay on top of the latest technological trends all the time. This is just one of the signs of the proactive attitudes shown by programmers from Poland. In short - in Poland we have found all the values we identify with at Endava

Remi Savu, Regional Manager, Endava.
Endava, a British IT company, has opened a business center in Wroclaw. What do they do there?
Within a year, Endava established four offices in Poland. The first Polish city in which the company started its operations was Gdansk and later Lodz and Warsaw. In February 2023, a new office was opened in Wroclaw.
Today, our work is not limited to purely IT tasks. We offer our clients first-class solutions on which they can base the digital transformation of their companies. We use a modern technology stack, including major cloud platforms (i.e. AWS, Azure, GCP), data engineering and AI technologies. What's more, in addition to the technical excellence of our teams, we also provide strong expertise across multiple sectors

Pawel Jankowski, Delivery Unit Manager, Endava Poland.
All four of Endava's new offices have a hybrid working model that includes the company's employees from around the world.
Endava is looking to hire and build local technology communities
In Wroclaw and Poland, Endava wants to follow the path of several other countries in the region, such as Romania, Bulgaria and Moldova, where the brand is already recognized as an employer of first choice. As a target, the company also wants to support the building of local technology communities by, among other things, creating platforms for interaction and experience sharing among industry professionals. One example is Connect.IT's original meetup series, which also came to Poland this year.
- To achieve our goals in Poland, we started by building a solid foundation. A well-thought-out location strategy was a major component of this. Each of the four cities we have chosen is not only a great place to live, but also provides access to a pool of professionals with diverse, complementary competencies," emphasizes Marta Lyczmańska, Delivery Unit Manager, Endava Poland.
Asked about future plans, she answers: - Endava's high growth rate means that the opening of more offices and the launch of new recruitment processes are expected in the near future.
In 2022, the company grew by almost half (46.7%) compared to the previous year, recording revenues of £654.8 million. More than half of this was generated by cooperation with payment and financial services partners (51%). Endava's second major customer group is technology, media and telecommunications brands (25%). The company is listed on the New York Stock Exchange.
What does the Endava company do?
Endava uses next-generation technologies. It enables multidisciplinary teams - linking product and technology strategies, implementing intelligent functions and world-class engineering solutions. The goal is to support customers in transforming into digital user experience-oriented enterprises. They help companies from idea to implementation and development of products, platforms or solutions.