Expo Made in Wroclaw - Technologies of Tomorrow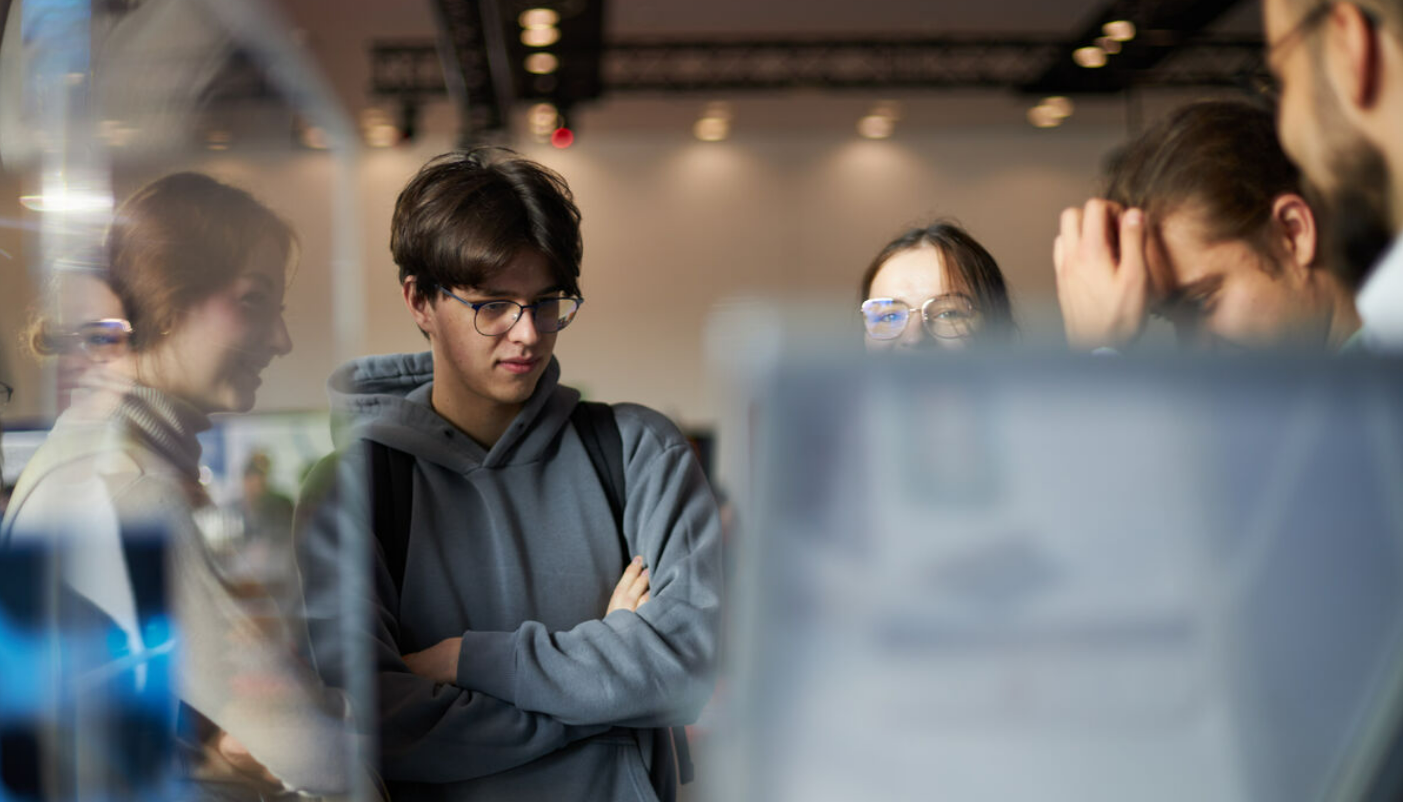 Expo Made in Wroclaw was held at the Centennial Hall congress center. See what interesting exhibitors have prepared.
Balluff - the "eyes, ears and touch" of modern industry
Located at 21A Graniczna Street in Wroclaw, the plant deals with industrial automation. At the Balluff booth you will see various types of sensors: RFID, vibration, position and angle sensors. They are really the "eyes, ears and touch" of industry. The data obtained through them allows you to control production equipment, draw conclusions, optimize. The company is open to interns and new employees. Students of automation, mechatronics and computer science can find their place here.
SCORPIO - a Mars rover from the University of Technology and Sciences
It has a special suspension that allows it to traverse difficult terrain, a manipulator for lifting objects, a camera system, and won an international competition in the Rover Challenge series this year.
- At competitions, for example, we have to handle a damaged base that we need to repair. Then this manipulator operates all sorts of switches, levers, screens. We control it from a distance, from a safe base. Our rover has a number of cameras installed to make this operation easier for us," says Adrian Krzeminski of the OFF-ROAD Scientific Circle of Unconventional Vehicles.
The scientific club officially operates in the mechanical engineering department, but students from all over the University of Technology and Science and even from other universities participate in the work on the vehicles. - In addition to the fact that we have technical departments, we also have financial and marketing departments, etc. - says Adrian Krzeminski.
Electric car with autonomous driving system
This is another interesting project by the students of the University of Technology and Sciences. The PWR Racing Team not only builds cars, but also races them in competitions. Some of the competitions are held on real Formula 1 tracks. In addition to the thrill and a capital technical experience for the participants, this is also an example of cooperation between science and business. This is because the making of the bolide requires cooperation with more than a hundred companies.
Collins Aerospace - from Wroclaw for Boeing and Airbus
At this stand you can see parts for AW139 helicopters or engine components for Boeing and Airbus, manufactured in Wroclaw. Some of them are created on 3D printers. The plant is located in Wroclaw on Bierutowska Street. In what areas can students and graduates find employment here? The most sought-after are: designer, calculator (there is a shortage of such employees), tester, production engineer, technologist.
Freshpod - unmanned refrigerators manufactured in Zacisze.
At Expo Made in Wroclaw you could also find something to snack on. At the Freshpod booth you could test in practice the unmanned refrigerators being made in Wroclaw, find out how it all works and what stage of development the company is at. It has its headquarters in the business incubator at the Gem Hotel in Zacisze. In the near future it will develop its marketing, software and hardware.
These are just some of the booths at Expo Made in Wroclaw.