For 10 years, near Wroclaw, they have been creating braking systems for vehicles of the future.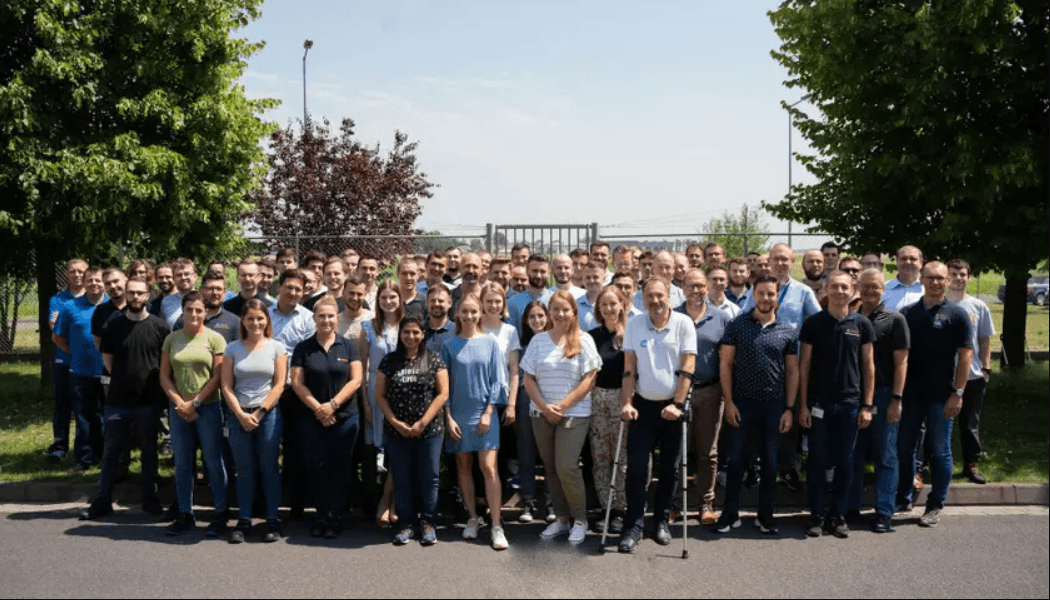 The Bosch braking systems plant in Mirkow near Wroclaw is a comprehensive production and research center, which was established in 1996. Its importance for the entire group is even greater because for a decade there has been a specialized Research and Development Department, where some of the greatest innovations in the automotive industry are created.
Bosch in Mirkow - one of the most modern research centers for the automotive industry in Europe
The Research and Development Department of the Bosch factory in Mirkow near Wroclaw, which is just celebrating its 10th anniversary, is one of the most modern research and development centers not only in Lower Silesia, but also in Europe.
Its task is to design and develop modern braking systems. Since the beginning, it has been supporting both the Mirkow plant and other Bosch factories, developing the company's automotive offer. The Wroclaw facility is a center of competence for work on the brake fluid equalizing reservoir - an essential component of power units of every generation.
More than 80 high-level specialists
The Research and Development Department currently consists of more than 80 highly qualified engineers, including test engineers, constructors, designers and technicians.
We design brake system components not only for vehicles with internal combustion engines. Our key product is the next generation of the iBooster, which is designed for both hybrid and all-electric vehicles. It is also used in design work on autonomous vehicles. We are currently playing a key role in developing braking systems for vehicles of the future.

Eligiusz Stefaniak, director of Research and Development at the Bosch plant in Mirkow
The IBooster is a brake assist system that allows for shorter braking distances, which increases driving safety. Its software can be configured to adjust the brake pedal feel accordingly, adapting it to the requirements of specific manufacturers.
The same iBooster unit can thus be placed in different car models, giving each vehicle individual characteristics.
Innovation creation is supported by artificial intelligence
The R&D team also participates in the corporation's development work on the next generation of braking systems, such as the Integrated Power Brake. Thus, it contributes to current electrification trends and supports the further automation of driving. Work using artificial intelligence is also being carried out here.
The R&D Department has also recently created a new team responsible for the test area, which supplements the existing areas of functional and endurance testing with vibroacoustics.
Our greatest success is the creation of the team responsible for the brake fluid expansion tank. Here we are delineating not only how it is constructed, but also creating a completely innovative approach to how the development process can be conducted. Here we are turning to artificial intelligence, with the help of which we are developing our products

Eligiusz Stefaniak
The most important green motoring
Today, the Bosch plant in Mirkow near Wroclaw produces braking systems that are used in vehicles of many automotive concerns.
Over the past quarter century, more than 37 million components have been produced on the production lines and delivered to 5 continents. Currently, various types of brake systems are produced every 3 seconds in Mirkow. The plant currently employs more than 900 people.
Our company, with its 25-year tradition, is not only a manufacturer of modern brake systems, but first and foremost a research, development and competence center for the Bosch Group in the process of developing modern brake systems. This allows us to create safe, fascinating and, above all, environmentally friendly motoring.

Piotr Pyzio, director of the Robert Bosch plant in Mirkow
The Bosh Group has been present in Poland since 1992
It is represented by four companies: Robert Bosch; Bosch Rexroth; BSH Home Appliances and sia Abrasives Polska.
Bosch has operations in Poland in five locations: Warsaw, Wroclaw, Lodz, Rzeszow and Goleniow, and employs nearly 7,700 people.
In 2021, the Bosch Group in Poland generated sales turnover of nearly PLN 6.1 billion in the domestic market, and total net revenues of the Bosch Group in Poland, including sales of unconsolidated companies and internal sales, amounted to nearly PLN 12 billion.