Fresenius Kabi expands its operations in Wroclaw. Recruitment has started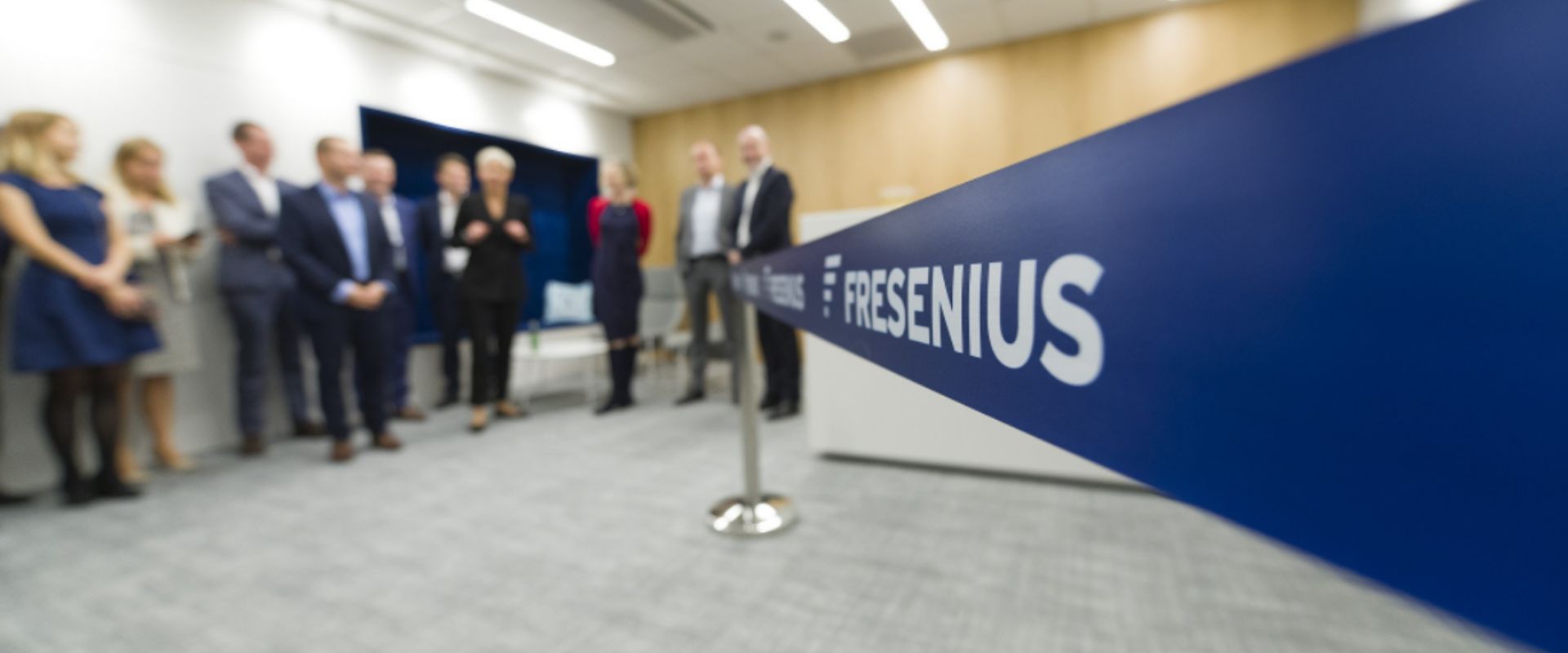 Several dozen new employees will be hired by Fresenius Kabi Shared Services Center. The company is already looking for candidates with experience in accounting and finance. This is related to the expansion of the company's activities in the capital of Lower Silesia.
Fresenius Kabi is a global pharmaceutical company offering comprehensive support in the care of critically and chronically ill patients. Its mission is to "care for life", providing patients around the world with affordable services and products, including food for special medical purposes, intravenous drugs, infusion fluids, medical equipment and devices, as well as biosimilar drugs.
They have been operating in Wroclaw for eight years
The company's Shared Services Center (Fresenius Kabi Business Services), which provides financial and accounting services for the concern's affiliated companies located in almost all European countries, has been operating in Wroclaw since 2014. Wroclaw branch of the company employs 140 accounting specialists whose work concerns many areas of accounting, including, among others: liabilities, receivables, general ledger, intra-group settlements, fixed assets, expenses and business travel settlements, supplier and recipient data management and indirect purchases.
- We are proud that our Wroclaw team plays a key role in the company's structure. Now it is time for the next stage of development and expansion of the existing range of services. In the nearest future the scope of our activity will include new and interesting tasks, which are rare on the SSC market. Thanks to the development of new competencies, we will become a fully responsible business partner - for all 16 countries we work with today - says Paweł Fąfara, Senior Director of Fresenius Kabi Business Services.
New assignments mean opportunity for further development
The Fresenius Kabi Center in Wroclaw will soon expand its operations by adding such responsibilities as credit risk management, sales order processing, receivables recovery, account reconciliation and analysis, and inventory recording. The general ledger and accounts payable departments will also gain new activities. Employees will be able to face different ways of preparing and processing financial information.
- The development of our Wroclaw center is not only a confirmation of its strategic importance for the company, but also a recognition of our team, which supports the operations of Fresenius Kabi every day. Over the past eight years, our Wroclaw center has integrated into the ecosystem of the Fresenius group and the time has naturally come for another stage in the history of the organization. New tasks are an excellent opportunity for our employees to further develop, but also to add new talent - said Agnieszka Kuźmicka, Senior Vice President, GBS Fresenius Kabi.
Accountants and financiers needed
Fresenius Kabi has already started recruiting several dozen new employees. We need people with experience in accounting as well as those who want to expand their competence in the field of finance. We welcome candidates who, apart from English, can speak another foreign language, e.g. German, French, Italian, Spanish or Portuguese. However, the most important feature of future employees is openness and willingness to develop.
Fresenius Group was recently recognized by the portal "LinkedIn" as one of the three best German employers, because of the development opportunities offered to employees. In turn, Wroclaw Shared Service Center Fresenius Kabi was in 2020 on the list of "Forbes Diamonds", awarded to companies that over a period of three years have shown high growth in business, while maintaining high efficiency of business processes.
According to company representatives, it is particularly important for employees to have a lot of support, be willing to share knowledge and experience success together. Moreover, it is also important to improve processes and introduce new solutions at work, which influence greater comfort of work and provide employees with access to new technologies. What is also important for the team is stability and a friendly environment, where dialogue and cooperation are the most important factors.
The new Fresenius Kabi office is located at 28 Nowy Targ Square in Wroclaw. However, the company currently operates in hybrid mode, allowing its employees to work from home.