German press about the Polish economy and Wroclaw: "Polish work" is a synonym for development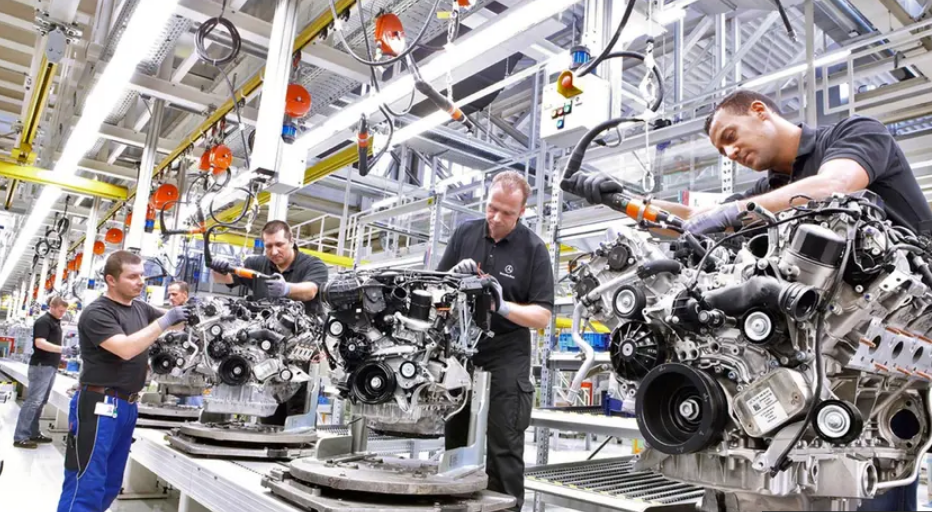 - Poland is well on its way to becoming the largest market for batteries for electric cars in Europe, says Dr. Lars Gutheil. The opinion of the president of the Polish-German Chamber of Commerce Abroad in Warsaw is cited by the popular German daily Die Tageszeitung.
- Anyone who talks about the "Polish economy" today has in mind an economic miracle, a successful change of the system from a planned economy to a social market economy, says Lars Gutheil.
Good neighbor partner
The extensive opinion piece appeared in the German daily on Wednesday, March 29. Its axis is the assessments of the head of the Warsaw office of the Polish-German Chamber of Commerce.
Poland has improved its position in trade with Germany and as of 2020 is the fifth (and among European countries - the third) partner of its western neighbor. In this respect, it has overtaken Italy, Spain, as well as Austria and Switzerland. - Today, investors - whether German or foreign - are no longer coming to Poland because of low wages, but because they would find skilled workers, engineers and IT specialists here, according to a publication by German journalists.
Lars Gutheil for Die Tageszeitung: In 2022, Germany exported €90.3 billion worth of goods to Poland and imported €77.3 billion worth of goods from Poland. The stereotype of Poland as Germany's extended workshop has long been a thing of the past.
The position of Polish metropolises is growing
The authors note the growing economic importance of Polish metropolises other than Warsaw - Poznan, Krakow, Wroclaw.
Since Poland's accession to the EU in 2004, the Lower Silesian metropolis of Wroclaw and its suburbs have developed into a car manufacturing center. The situation is similar around Poznań. A Polish Silicon Valley has been created in Krakow in southern Poland.A worldwide sensation was caused in late 2022 by the announcement by German carmaker Mercedes-Benz that it intends to invest €1.3 billion in a new factory in Jawor in Lower Silesia. In the future, all-electric Sprinters are expected to roll off the line there.

Quoted by Die Tageszeintung
Future-oriented workforce
German entrepreneurs appreciate the level of education at Polish universities, especially technical ones. It is the well-prepared staff, focused on new, innovative solutions, that is one of the reasons why more global brands, such as Bayer and BASF, are investing in Poland.
- A chance for Poland to make a leap in development could be the expansion of the wind energy system and further investments in electromobility production centers, Gutheil suggests.