Günthart: a company from Germany will build a new plant. See where they will produce marzipan sweets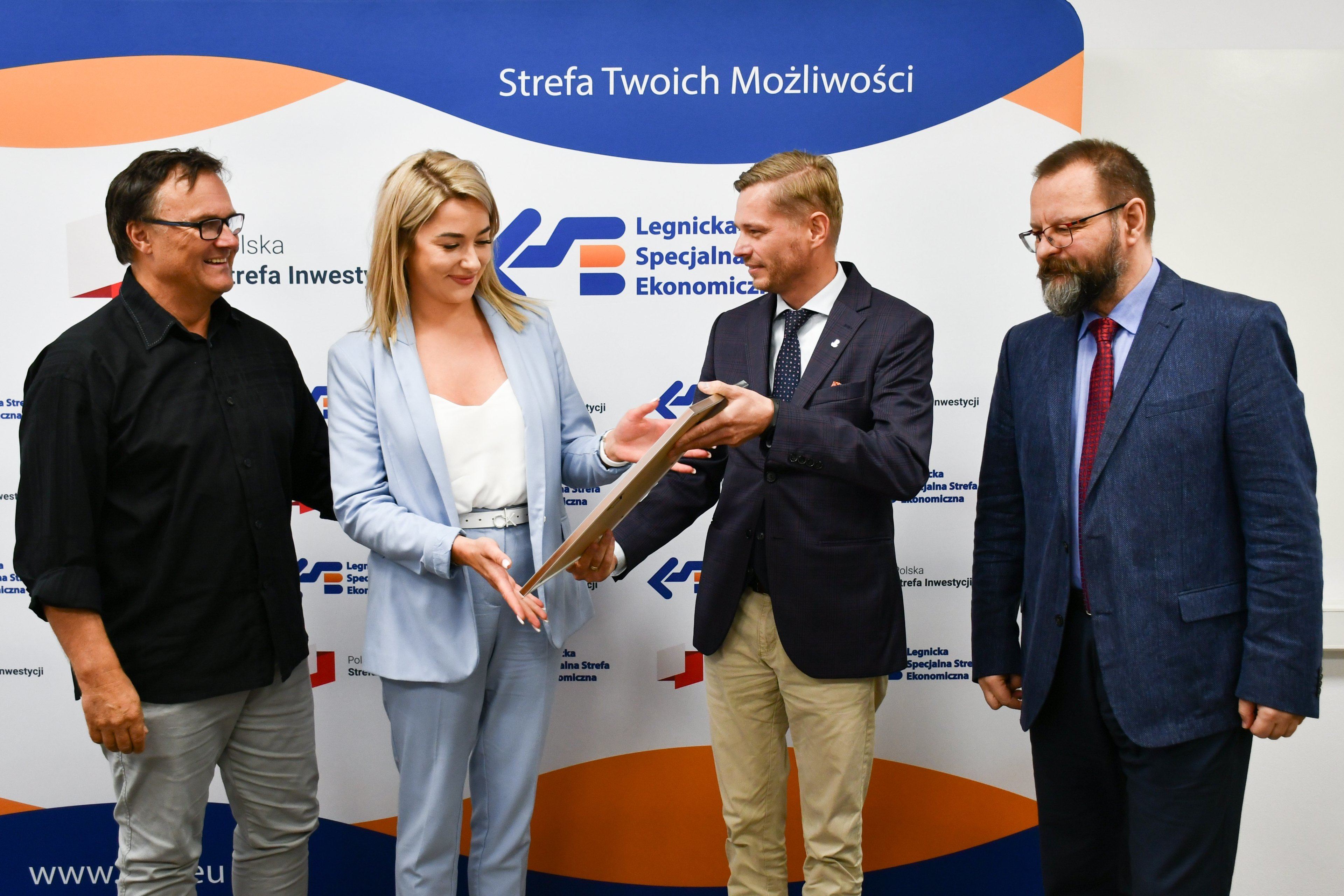 PLN 18 million and 250 new jobs - the latest investment in Lower Silesia. See what and where they will produce and who they are looking for to work.
Günthart Polska, a manufacturer of chocolate products, cake ingredients and marzipan products, is launching a new investment in Lower Silesia
Günthart Polska is descended from the Günthart family company, which has been operating for more than 70 years, based in Hochentengen am Rein, Germany, and has had a production facility in Thailand for nearly 40 years, where it employs nearly 700 people. The company has been present in Poland since 2021, and has strongly supported the development of the region since its inception, creating jobs, especially for women. It currently employs 40 people, but this number will soon grow strongly.
Przemysław Bożek, president of the Legnica Special Economic Zone, stresses that the hallmark of the Legnica Special Economic Zone is the automotive industry. However, each new investment related to the food industry strongly develops the LSSE.
Last year, investors included the powerful global conglomerate PepsiCo, which is building a snack factory, and this time it promises to be a really sweet cooperation - confectionery decorations, chocolate gifts and marzipan products will be produced in Zlotorya. I think it's important that in addition to large investments, good locations and zone concessions also benefit those slightly smaller entities, and even family businesses, from different industries.

Przemysław Bożek, president of the Legnica Special Economic Zone
Günthart Poland plans to spend PLN 18 million. The new hall in Złotoryja will employ up to 250 people in the final stage, most of whom will be women
Natalia Günthart, co-owner of Günthart Polska, says the company has a plan to move all marzipan production to Zlotorya. - We are doing it step by step. Thanks to the support of the Legnica Special Economic Zone, we can move forward with the next stage of our investment. The first was the opportunity to test the hall in Zlotorya, how it will actually work in Poland, and it works really great. It was a very good decision, so we will definitely expand here," he adds.
Our company means new jobs, primarily for women, due to the fact that the production profile requires delicacy and aesthetics. We are focusing on women, who will make up to 85% of the workforce. We currently have 40 employees, including 30 production workers. With the first stage of building the hall, we want to recruit about 70 more people. Ultimately, we are thinking of hiring 200-250 new employees.

Natalia Günthart, co-owner of Günthart Polska
The newly planned investment means building a production plant from scratch with a complete line for high-quality marzipan and sugar products. The company also plans to increase its market potential by introducing products to the Slovak, Czech and, above all, Polish markets.