Huge demand for massive warehouses and logistics parks in Wroclaw. What's inside the giant halls.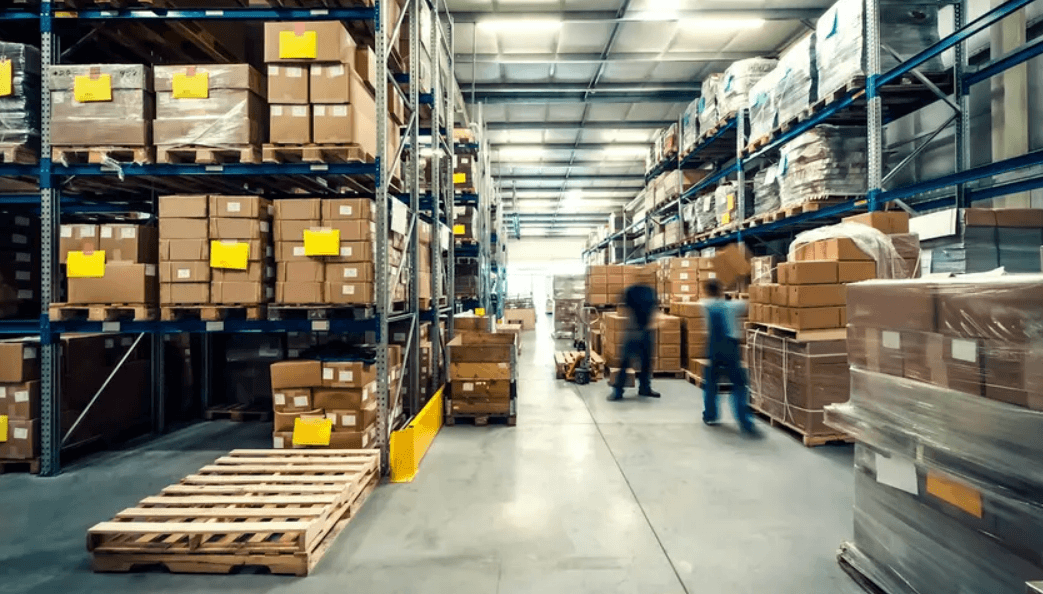 More than 600,000 square meters of modern warehouses are currently under construction in Lower Silesia. Almost two-thirds of them, developers are building in Wroclaw and the surrounding area. Lower Silesian halls are awaited primarily by tenants from the e-commerce and logistics sectors. Powerful warehouses in the region are being built by Panattoni, Hillwood and GLP. And it doesn't stop there, as more developers are already lining up with new investments. New investments, means lots of new jobs.
Wroclaw a Polish e-commerce technology hub. This, is already happening.
We increasingly like shopping without leaving home. E-commerce and online commerce is an industry that is not only highly competitive, but also growing extremely fast. It benefits from new technologies and artificial intelligence. Wroclaw is becoming a Polish e-commerce technology hub and domestic companies are successfully coping with the market.
The somewhat corny saying ,you are not on the Internet, you do not exist' has taken on real meaning. Many businesses that underestimated the online channel did not survive the pandemic. Clothing and footwear sales have grown the most, but progress can be seen in every industry. At this point, it is no longer only the young who buy online, but the group of e-commerce customers has expanded strongly. Likewise with mobile shopping.

Paulina Walkowiak, co-founder and CEO at CUX.io
The rapidly growing e-commerce sector needs modern warehouses and logistics parks.
Powerful warehouses and logistics parks in Wroclaw and the Wroclaw agglomeration
The industrial and warehouse market in Wroclaw, the Wroclaw agglomeration and Lower Silesia is being created by both local and international developers. Powerful warehouses in the region are being built by such giants as - Panattoni, Hillwood and GLP. Most projects currently under construction will be completed in the second half of this year or early 2023.
The completion of the first building within GLP Wrocław V Logistics Centre was announced in June 2022. Another hall of 41,000 sqm is already under construction, and GLP plans to deliver 230,000 sqm to the market as part of this investment.
At the same time, expansions of the existing parks Panattoni Wrocław Campus 39 (another 44.5 thousand sqm) and Panattoni Park Wrocław West Gate (30 thousand sqm) are underway in the region. In addition, Panattoni has announced a new project in Lower Silesia in Magnice - Wrocław Logistics South Hub, with a total area of 247 thousand sqm. The developer will build 120 thousand sqm of space in the first phase.
The largest and most warehouses in Lower Silesia are being built in Wroclaw.
Nearly two-thirds of the warehouse space under construction in the province is concentrated in Wroclaw and the surrounding area. Developers are also building warehouses in Walbrzych, Jelenia Gora, Legnica, Boleslawiec or Zgorzelec.
One of the more interesting investments is a joint project by Hillwood Polska and Develia in Malina near Wroclaw. The investment will be carried out in at least four stages and will deliver a minimum of 400,000 sqm to the market. According to the announcement, it will be the largest logistics park in the region. Another freshly announced investment is a P3 project to be built in Katy Wroclawskie - the developer plans to build warehouses with a total area of almost 175 thousand sqm.

Anna Domanska, advisor at Newmark Poland's Industrial and Warehouse Space Department.
It doesn't stop there. Developers 7R, DL Invest, LCube, PROPCO and MLP Group have also secured land in the province for new investments and expansions.
Why Wroclaw and the Wroclaw agglomeration is a powerful logistics and warehouse hub
The Lower Silesia region is the fourth warehouse market in Poland, with a total stock of nearly 3.15 million sqm, or more than 12 percent of the country's total modern industrial and warehouse space.
Last year, Lower Silesia, like the rest of Poland, recorded very high tenant activity. A record result was the leasing of more than 1 million sq. m. of modern industrial and warehouse space in the region, an almost 100 percent increase compared to the average annual demand recorded between 2016 and 2020. According to Newmark Polska, tenants signed contracts for another 75,000 sq. m. in the first quarter of this year.
The moderate demand recorded in Lower Silesia in the first three months of this year can be explained, among other things, by the limited number of large (above 10,000 sqm) vacant modules in existing halls, while new warehouses have to wait. In addition, the war in Ukraine and deepening supply chain disruptions have contributed to rising construction costs and indirectly also to rising rents, which in turn translates into a prolongation of both the investment process and negotiations

Agnieszka Giermakowska, director of the Market Research and Advisory Department at Newmark Poland.

E-commerce and 3PLs: strong demand for warehouses
Companies from the e-commerce and 3PL (Third Party Logistics) sectors have been the most active in the region recently, with as much as 65 percent of leases in 2021.
Anna Domanska believes that due to increases in warehouse rents, some tenants have decided not to relocate. They prefer to hold off on making a decision, staying in their current locations for a while longer. As a result, the number of renegotiations is on the rise, in the first quarter they accounted for as much as 40% of all leases in the region, compared to 10% in Q1. 2021.
- Renegotiations are a trend we expect to see across the country, not only because of costs, but also because of the lower number of investment starts. Which doesn't change the fact that in some cases staying in the current building may also prove to be more cost-effective, explains Anna Domanska, Newmark Polska.
New warehouses in Wroclaw. Two-thirds of warehouse meters are being built in the capital of Lower Silesia
At the end of the first quarter of 2022, less than 100,000 sqm of vacant warehouse space was available to tenants in Lower Silesia, and this means that vacancy was at a fairly low level of just 3.2%. According to Newmark Polska's analysis, this is a significant decrease compared to the first quarter of 2021 (by 4 p.p.).
- Additionally, it is worth noting that the space available in the region is fragmented, with only three warehouse complexes offering 10,000 sqm or more of available space. Tenants in Lower Silesia will have to wait for more options, adds Agnieszka Giermakowska.
In Lower Silesia and the Wrocław agglomeration, at the end of the first quarter of 2022, almost 632 thousand sq. m. of modern industrial and warehouse space was under construction, 61 percent of which was available for lease. Developers declare that most of the projects currently under construction will be completed in the second half of this year, and some investments even in early 2023.
New investments mean more jobs in Wroclaw
As Tomasz Kowalski, director at Hays Poland, explains, the location of a manufacturing plant or warehouse has a big impact on finding employees.
- The closer an investment is located to larger human concentrations, such as Wrocław or Walbrzych, the greater the access to candidates. On the other hand, locating a factory in a border strip can be a hindrance to assembling teams. This is due to the fact that a large proportion of people living 20-30 km from the border are more likely to choose a more profitable job in Germany or even the Czech Republic, says Tomasz Kowalski.
He points out that although the Lower Silesian labor market is saturated, it still offers opportunities for new investors. This is recognized by international corporations, among others, which are increasingly considering our region as a potential location.
- The ease of acquiring staff for warehouses and factories also largely depends on the size of the plant. With plans to hire a few dozen people, keeping wages competitive, finding staffing is possible. On the other hand, in larger plants it is now a necessity to include foreign workers in the hiring strategy, and often to guarantee free daily transportation to work for the staff, Kowalski adds.
Who employers are most often looking for in the warehouse industry
Due to the dynamic development of the industrial-warehouse market in Wroclaw and the Wroclaw agglomeration, employers are most in need of candidates for so-called 'grey-collar' positions, i.e. skilled production workers who have a "specific trade in hand" but are not engineers.
The list of most sought-after workers includes welders, mechanics, electricians and electro-mechanics, among others. At the same time, these are the roles that pose the greatest recruitment difficulties due to the shortage of these workers in the market.