IAV, a global automotive leader, will create an R&D center and new jobs in Wroclaw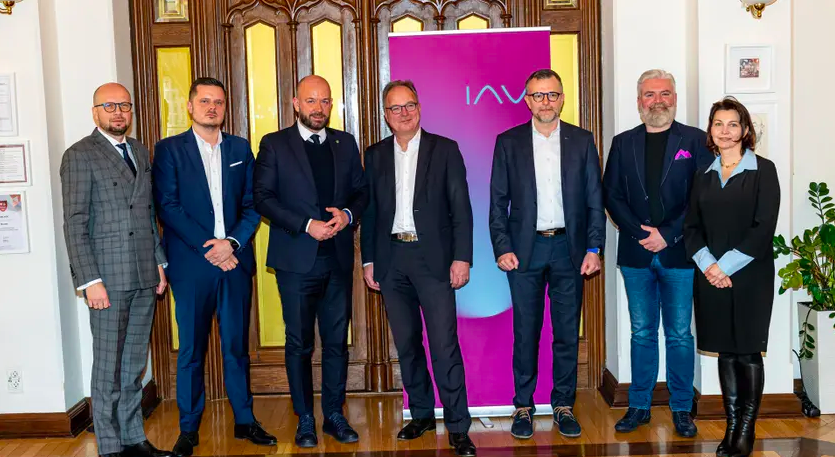 Berlin-based technology company IAV works for Porsche, Audi and Bugatti, among others. Now they will develop automotive technologies in the Wroclaw Technology Park and intends to eventually employ up to a thousand people.
The target is to have a thousand people working for IAV in Wroclaw and Opole by the end of 2025. Their headquarters in the capital of Lower Silesia will be spaces located in the Wroclaw Technology Park.
The company's board of directors and some seventy executives have spent the last three days getting acquainted with the region. Today, IAV executives discussed details of the project with the mayor of Wroclaw, Jacek Sutryk.
IAV is a partner of Mercedes, Porsche and BMW
IAV employs around 8,000 engineers and specialists in various industries worldwide, with their main focus on the automotive industry. It is a company with more than 35 years of experience. IAV's annual turnover reaches nearly 1 billion euros. Its business partners include: Mercedes, Porsche, Audi, BMW, Bentley, Bugatti, Bosch, Volkswagen. Now IAV is choosing Wroclaw as its next location.
With nearly 200 companies and engineering teams working for Polish and international industry, this is a powerful technological ecosystem in the heart of Wroclaw. I am glad that another nearly three hundred, and in the perspective of nearly a thousand, engineers from IAV, who are thriving to create the automotive of the future, will join our urban and business community.

Jacek Sutryk, mayor of Wroclaw
Uwe Horn, IAV's managing director and labor director, also does not hide his joy.
- We are excited about the opportunities here. For several years, Wroclaw has been trying to attract for the city and the entire agglomeration not only great factories, service centers and IT companies, but also very valuable research and development centers, where the best specialists can realize their passions and create the world of the future. This is why the region is called the Silicon Valley of Poland. Innovation is literally floating in the air here," explains the choice of Wroclaw and Lower Silesia as a place of business.
IT companies like a magnet
- The city boasts well-educated young people, and the environment with international companies from the IT and automotive sectors is a perfect fit for IAV, Horn adds.
IAV Poland will work primarily in the areas of:
Vehicle testing and applications,
electronics and software development
project management and support.
We also hope that the new team will include many Wroclaw residents, both young graduates of Wroclaw universities and people with more experience in the automotive industry, who will soon be able to apply for jobs at IAV.

Maciej Potocki, president of the Wrocław Technology Park
The Wroclaw Technology Park consists of eight buildings comprising the entire campus, 13.5 hectares of investment land and 66,000 sf of space for businesses of all scales. On a daily basis, more than 220 companies work and operate in the WPT. Thus, IAV will join a venerable group of others, including international teams working at WPT under some of the world's biggest brands. These are, for example, YASKAWA, VIESSMANN, NOKIA, SurTec or many Polish brands like Amplicon, Apeiron Synthesis, Saule or Scanway.