Intel largest foreign investment. Americans can count on help from local government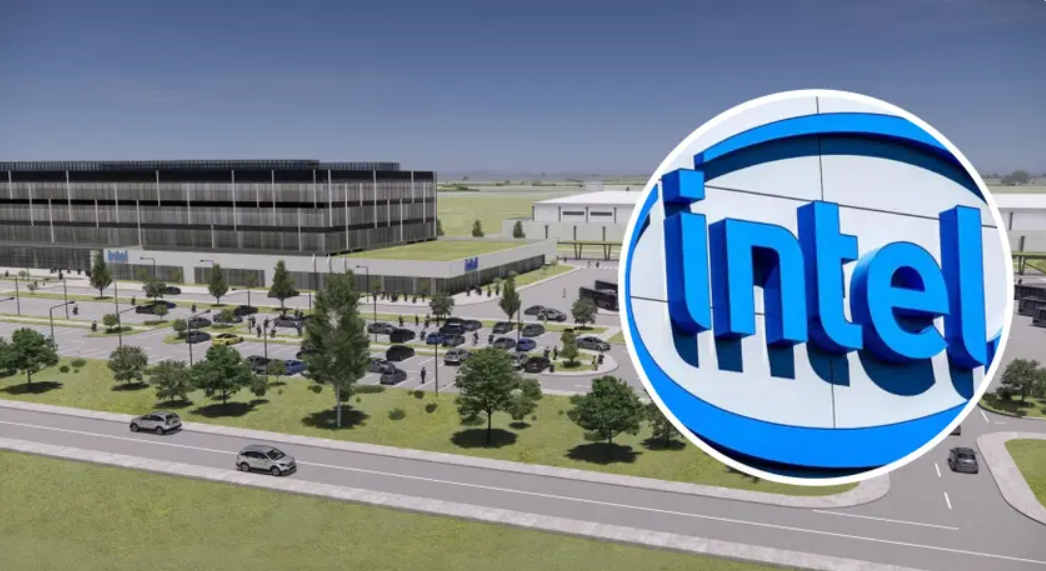 Intel, the world's largest microprocessor manufacturer, will invest record money in a factory near Wroclaw. This is the largest foreign investment in Poland: $4.6 billion and 2,000 jobs. Wroclaw is supporting the iniative.
In June this year, it was announced that US-based Intel will build a Semiconductor Integration and Testing Plant in Wroclaw. The plant will be built in the Wroclaw metropolitan area in Miekinia. This is the largest foreign investment in Poland: $4.6 billion and 2,000 jobs.
The plant will help meet the critical demand for semiconductor integration and testing capabilities , which Intel expects to happen by 2027. Intel expects the amount of investment in the new plant to reach as much as $4.6 billion, and one of the assumptions is the possibility of expansion, Intel

said in June 2023 Pat Gelsinger, CEO of Intel.
Intel project with broad support from local government.
On Tuesday, September 19, the Lower Silesian governor appointed a team for the Intel project. - The team is an advisory group, which includes oversight of administrative activities, the announcement said.
It is worth recalling that since the beginning of the announcement of the American investment, Intel has been extensively supported by the team of the Wroclaw Agglomeration Development Agency. This is a continuation of the cooperation that took place while the company was still searching for a site for the location of the plant.
Why did Intel choose Wroclaw and the Wroclaw agglomeration?
Poland and Wroclaw were chosen for the location of the new plant for several reasons, including excellent infrastructure, very high potential in terms of availability of skilled workers and an excellent business environment. Wroclaw's strong points include a strong IT industry with 36,000 employees, numerous startups and 100,000 students at renowned universities.
A dozen months ago, we started the adventure that has brought us to this point. We have a massive investment by Intel. We are happy that Wroclaw has a part in this, because if it were not for the academic ecosystem and modern industries created over the last 20 years, surely Intel would not have decided to invest

said Jakub Mazur, vice mayor of Wroclaw, in June.
What will Intel do at the new plant near Wroclaw?
Intel's investment in Poland, combined with its existing so-called silicon wafer plant in Ireland and a second planned silicon wafer plant in Magdeburg, Germany, will help create the first of its kind in Europe, a comprehensive and most technologically advanced supply chain for semiconductor chip manufacturing. It will also be a catalyst for additional investment in the ecosystem and innovation in Poland and across the European Union.
- Poland is already the site of Intel's operations, the country's geographic location will allow for effective collaboration with the company's manufacturing facilities in Germany and Ireland. It's very cost-competitive compared to other manufacturing locations globally, while offering great potential related to the talent base we will help develop, Intel CEO Pat Gelsinger said in June.
Intel near Wroclaw: highlights.
The planned investment, with a total value of up to $4.6 billion, will create 2,000 jobs at Intel and thousands of related positions at suppliers, as well as temporary employment during construction work.
The new plant will help meet anticipated future growth in demand for semiconductor chips.
The plant will be built according to green building principles to minimize carbon footprint and environmental impact.
Intel's investment will help the European Union achieve its goal of creating a more resilient semiconductor supply chain.
Intel is one of the world's leading manufacturers in the semiconductor industry. The processors they make are essential in manufacturing for all sectors of the electronics industry. Cell phones, laptops, game consoles, microwave ovens and refrigerators all operate using semiconductor components such as integrated chips, diodes and transistors. Worldwide revenues from semiconductor production totaled in 2020. 466 billion dollars. Intel's investment integrates the Polish economy into the global supply chain in the most dynamic technology industry of the 21st century.
Intel has already been operating in Poland for many years. It performs research and development work in Gdansk, where it has the largest center of its kind in Europe, employing nearly 4,000 people.