Intel's investment radiates: research and workforce training planned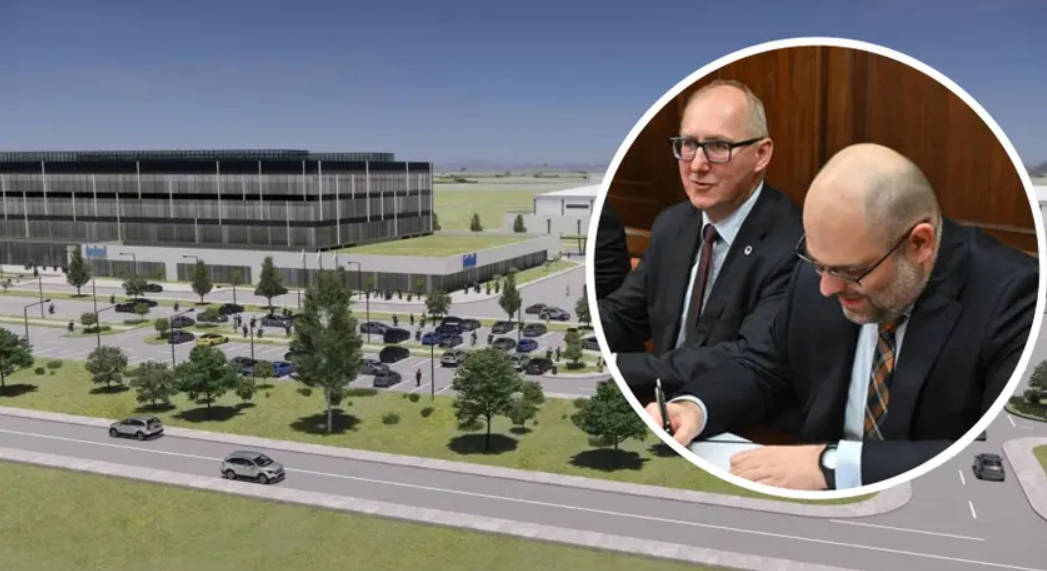 Joint research and development, development of a program to educate students in science and new technologies, and joint educational ventures - these are the main assumptions of the letter of intent signed by Wroclaw University of Technology, the Ministry of Digitization and the Municipality of Miekinia.
The agreement is a result of the planned construction of an Intel factory to be built in the Legnica Economic Zone in the Lower Silesian municipality of Miekinia. It will be the largest high-tech investment in this region of Europe and the largest direct foreign investment in Poland's history.
The document was signed by Prof. Arkadiusz Wojs, rector of the Wroclaw University of Technology, Pawel Lewandowski, undersecretary of state at the Ministry of Digitization, and Jan Grzegorczyn, mayor of Miekinia.
Even 1.5 years ago, no one dreamed that such a huge investment would be built in Miekinia. After its approval, we received huge funds for infrastructure development, but we must also keep in mind the development of projects related to education and training. The letter of intent signed today will lay the foundation for specific projects related to this," he said. There is an excellent high school at the Wroclaw University of Technology, and my dream is to create a complex of electronic schools in Miekinia, following the example of this institution, which would operate under the patronage of the university and Intel. The most important thing for the development of our country is precisely the preparation of cadres for Polish industry.

Jan Grzegorczyn, mayor of Miekinia
Cadres for an international concern
The representative of the Ministry of Digitization pointed out that 60 percent of today's students in the future will pursue professions we don't even know yet, but they will certainly be based on modern technologies, which, thanks to this type of investment, will also be used in Poland.
- Therefore, we would like the cadres to be educated locally and be able to participate in building intellectual property and creating modern technology," Minister Lewandowski stressed.
The agreement provides for, among other things.
developing a program to educate students in science, new technologies and foreign languages,
conducting joint research and development work,
training of personnel
organization of joint educational projects (seminars, scientific conferences, periodic discussion meetings).
Such large-scale projects are a great opportunity for us. On the one hand, we have great potential, which was very well evaluated by Intel already at the stage of negotiations, but I imagine that thanks to this investment and with the support of the authorities, our university will change a lot. New majors or specializations will probably be created, as well as laboratories and departments adapted to emerging scientific issues. As a technical university, we must cooperate with the local environment, but also develop new technologies. It seems to me that we are fulfilling our mission very thoroughly.

Prof. Arkadiusz Wojs, rector of Wroclaw University of Technology
The American company's plant will be built on an area of almost 300 hectares. The technology giant chose the investment site for, among other reasons, its infrastructural facilities and proximity to an academic center with a strong technical university.
Completion of the first phase of Intel's investment is scheduled for 2027.