"It was a dream" - to Seoul from Wroclaw by direct plane. There was no such connection yet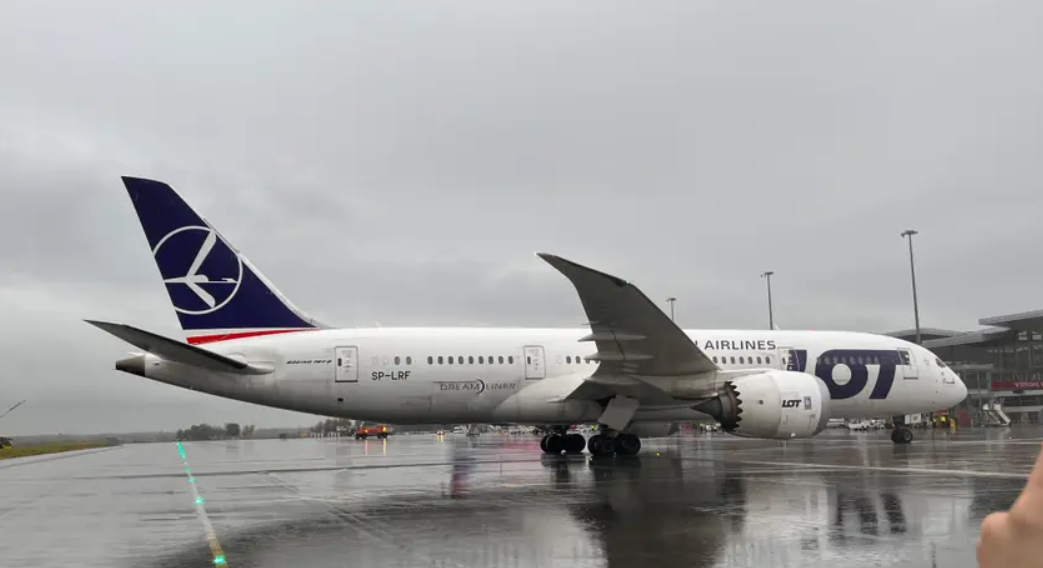 We will fly from Wroclaw to Seoul by direct plane. On Friday (November 3) the full deck of the first plane took off. The distance it will cover is more than 8 thousand kilometers. Passengers will fly to the capital of South Korea on the world's most modern aircraft - the Boeing 787-8 Dreamliner. Flights are scheduled once a week, on Fridays.
Wroclaw - Seoul is an important air connection
This is a historic moment. The direct flight between Wroclaw and Seoul is the first regular connection between Wroclaw and another continent. The first plane took off from Wroclaw to Seoul on Friday (November 3) at 4:35 p.m. The flight takes 11 hours and 20 minutes.
On the first flight, out of 252 seats on the plane, 246 are occupied. I can't hide the fact that we were very keen on this particular direction. There's a reason why the vicinity of Wroclaw is called Little Seoul - it is here that the Korean LG corporation, for example, has its headquarters.

Cezary Pacamaj, CEO of the Wroclaw Airport Authority.
There is a need for such connections in the Wroclaw agglomeration, because it strengthens the city - thanks to Korean investments (e.g. LG Energy Solution, Industrial Bank of Korea) we have world corporations.
- This is a very important connection. We have a large Korean community that lives here, works here and has grown into the fabric of our city and region. Thanks to the new connection, they will be able to travel freely to their country, which is also an amazing tourist destination," said Karol Przywara, vice president of Wroclaw Airport.
It is worth mentioning that more than 580 Korean companies are located in the Lower Silesian region. That's 48 percent of all Korean companies that have invested throughout Poland.
This is a beautiful summary of Wroclaw's relationship with Korea. It started with business, which has created a large Korean community that enriches us not only economically, but also culturally. Breslau also has a partner city in Korea - Cheongju, which is home to the Energy Solution giant.

Magdalena Okulowska, president of the Wroclaw Agglomeration Development Agency.
Wroclaw on the list of the largest Korean investments in Europe
Wroclaw and the Wroclaw agglomeration have had strong business ties with South Korea for years through LG Energy Solution Wroclaw's investments. Recall that a partnership agreement between Wroclaw and Cheongju was signed on April 13 this year. The LG Energy Solution Wroclaw concern originates from this city.
Every year, batteries for about 700,000 electric cars leave the LG Energy Solution factory near Wroclaw. All indications are that soon there will be up to a million of them a year.
In April 2023, we wrote on wroclaw.pl that South Korea's largest logistics company, opened a regional office in Wroclaw.
Koreans thank you for the Wroclaw-Seoul plane
- This dream could not exist and come true if it were not for cooperation. I would like to thank all the shareholders who together convinced PLL LOT to make this connection operational," said Cezary Pacamaj.
He added that the Koreans were delighted and thanked for the connection.
By plane from Wroclaw to the US?
Another dream of the Wroclaw airport is a direct connection to the USA. It's all due to Intel's massive investment near Wroclaw.
- We also dream about San Francisco, we would like to launch such a connection," admitted Katarzyna Piskorz, board member for corporate affairs at LOT Polish Airlines.
Katarzyna Piskorz added that LOT's new connection to Seoul is a success. It will be operated once a week. Boeing 787 Dreamliners between Wroclaw and Seoul will fly on Fridays, but it is not excluded that more such connections will appear.