iTechArt exceeds one hundred specialists in Wroclaw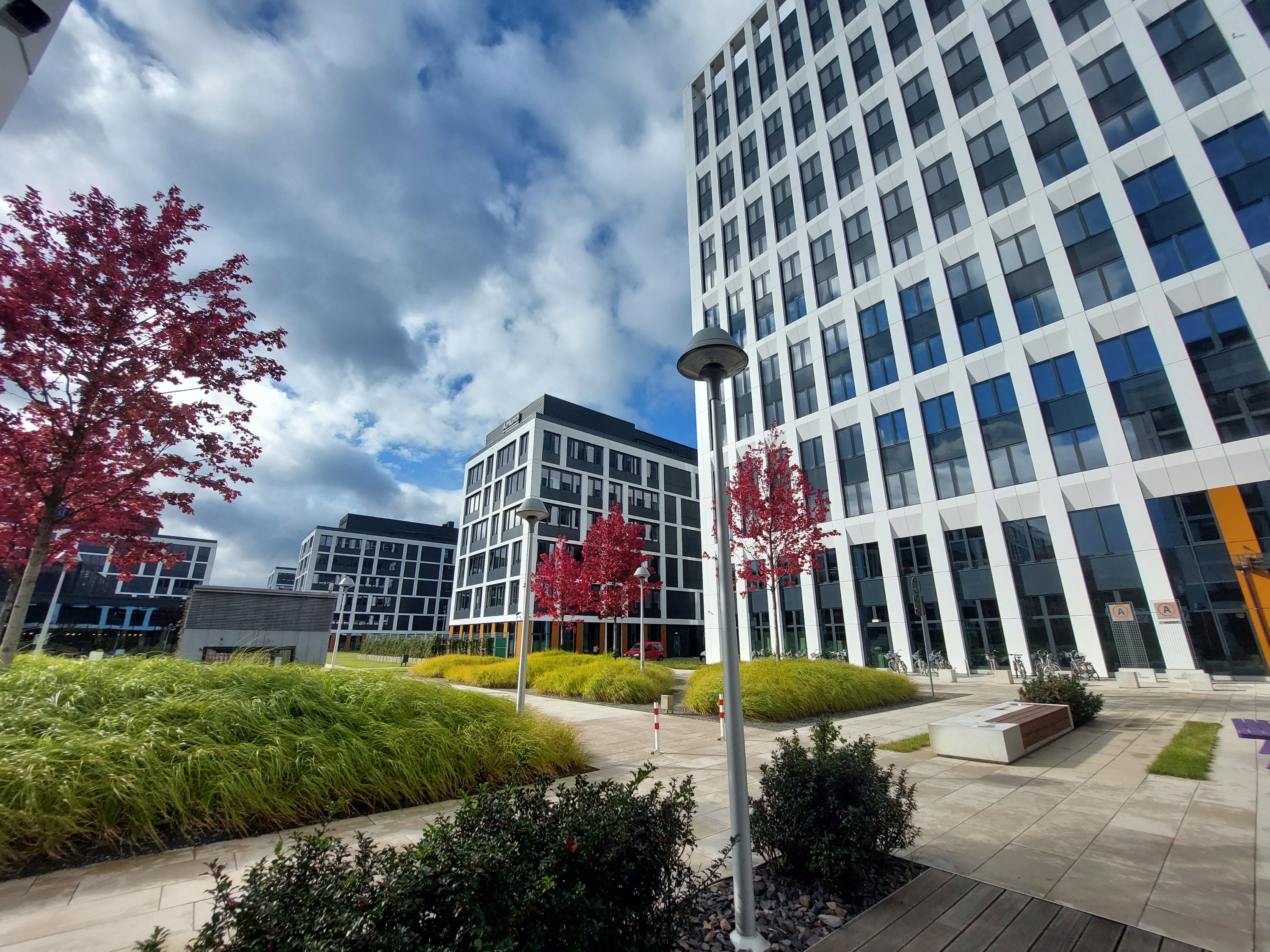 International technology company iTechArt has just surpassed a hundred employees at its branch in Wroclaw, Poland. It took iTechArt less than a year to assemble such a team. "We consider this a big success, because we did not assume such a rate of growth" comments Vitali Aksionchyk, Managing Director of iTechArt Poland. The Wroclaw office is home to nationwide leaders in of such technological areas as Java, Python and Data, also intensively developed are the rare blockchain competencies. By the end of the year, the company is expected to move to its target office in the Business Garden complex.
iTechArt is one of the fastest-growing technology companies in the US according to Deloitte and the Financial Times, with headquarters in New York and offices in Europe and Asia. The company already employs more than 3,500 engineers, on nearly 300 projects diverse in technology and scale. Clients range from Silicon Valley rising stars to giant Fortune 500 organizations.
Wroclaw is simply a great city. Our success in this market is a natural correlation of the city's atmosphere, advantages and investment climate investment climate of the city and the potential of our projects. Not without significance is the fact that Wroclaw is well known and well associated outside Poland. Our clients want to know who and where will take care of the development of their often globally unique products. We highly appreciate also the city's support in acclimatizing our specialists from other countries who have decided to to settle in Wroclaw.

Vitali Aksionchyk, Managing Director of iTechArt Poland
Fast development in only one year
The development of such dynamic companies as iTechArt in Wroclaw is always a great joy for us. The fact that investor feels good in Wroclaw, finds talents and friendly atmosphere here is the greatest appreciation of the potential of the capital of Lower Silesia. We are impressed by the pace of development of the company iTechArt. Wroclaw was among the first three cities in this part of Europe that the company trusted and I am convinced that it will remain one of the key locations for a long time.

Magdalena Okulowska, president of the Wroclaw Agglomeration Development Agency
At the moment, the company occupies temporary space in the Business Garden office complex on Legnicka Street, but at the end of the year it is moving to a target space in the same building.
It hasn't been a year yet, and there are already a hundred of us. This means that our new office may be too small for us even before we move into it! I myself started in a group of five people, which quickly turned into a department. We built a whole structure, a harmonious team, well balanced in terms of seniority, nationality, skills. In Wroclaw we currently have 13 competencies technological competencies and we are already planning more. We have also hired a Happiness Manager, who takes care of the comfortable organization of work in the office and that we take breaks often enough at work work!

Bartosz Zaremba, Department Manager at the Wroclaw branch of iTechArt
The Wroclaw branch is staffed by leaders in the Data, Java and Python areas, who take care of the development of these competencies throughout iTechArt in Poland. Here there is also a strong team supporting the emergence of a global FinTech Center of Excellence, including, among others, the rare blockchain specialization. The new office, scheduled to open in December, will house more than 150 employees.
A lot of work is still ahead of us, but we see more and more people coming to the office instead of working remotely, more and more is happening, we are creating our own traditions, and soon we will have our first meetup in Wroclaw with our Wroclaw speaker, and we are already thinking about more.

Klaudia Siatkowska-Fret, Happiness Manager
An important plan for iTechArt in Wroclaw is to reach out to the technology community by organizing industry meetings and meetups, participating in conferences or engaging in university events.
We have many specialists who have great professional achievements and can share their experience. We have also prepared a proprietary internship program and we hope that it will quickly find its way into the hearts of students. We want to show what the professional IT world. We will accept motivated people, and there is no shortage of these in Wroclaw. In such people we want to invest in, because of course our goal is to employ them later.

Bartosz Zaremba
Soon the high level of iTechArt specialists will be seen by all interested Wroclaw residents. On Thursday, September 29, at 6:00 pm, the first event in the iTechMeetup series will be launched at the Lower Silesian Film Center, 64A Pilsudski Street. This this time it's "Java on the silver screen". Participation is free, and you must register for the event at this link.