JABIL has opened its design center in Wroclaw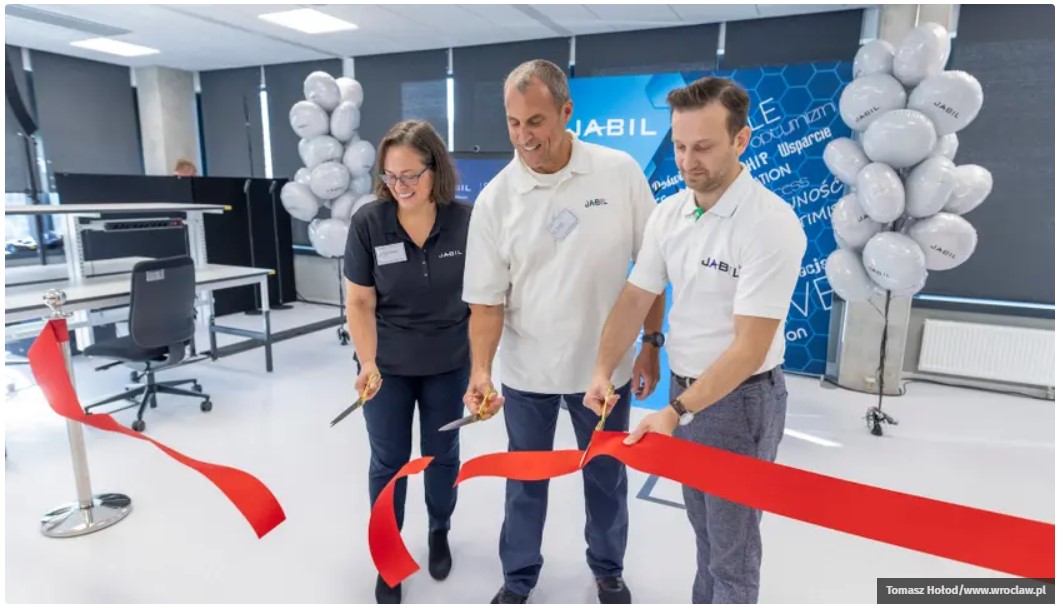 JABIL - an international supplier of manufacturing solutions for the automotive and medical sectors - has officially opened its new design center in Wroclaw. It will employ several dozen highly qualified engineers. Recruitment has already begun.
The just-opened JABIL design center is located in the Business Garden office complex on Legnicka Street. On an area of 950 sqm there are modern workplaces for highly qualified engineers of various specialties.
We are an international company specializing in manufacturing various types of units for customers around the world. Our Wroclaw branch will be part of the automotiv, transportation and healthcare division. Here we will design and analyze new products. Currently we are recruiting mechanical and electronic engineers and also people for technical positions. Ultimately, our team is expected to consist of 30 people.

Michal Drwięga, manager of the JABIL design center in Wroclaw
They will design the power supply and printed circuit
JABIL's design center in Wroclaw will deal with electronic power design, industrialization assistance, mechanical design, printed circuit board design, project management and value add/value engineering services, among others. Its activities will expand the company's design capabilities in concept feasibility, development engineering, industrialization, materials science and advanced manufacturing technologies.
The just-opened design center will provide JABIL with the next-generation capabilities and talent necessary to help our customers remain ahead of the trends.

April Butterfield JABIL vice president of technology
Educated staff and location friendly to international contacts
JABIL chose Wroclaw, due to, among other things, its large number of students and technical graduates, as well as its location that makes it easier to serve customers in Europe and on other continents.
It is very important for us that the next such advanced technology project is opening in Wroclaw. It's nice to hear that our city is appreciated for its business ecosystem and considered a place where you can get very good employees. For Wroclaw, this is another opportunity for providing good jobs for residents. We are pleased that this is another such investment this year. It gives us hope that the current difficult time is not slowing down our development and that with new, innovative products, it is possible to get through this crisis.

Magdalena Okulowska, president of the Wroclaw Agglomeration Development Agency
Company listed on the New York Stock Exchange
Together with the design center, JABIL will also launch its European Human Resources Employee Services (HRES) team at the same location in Wroclaw. The HRES team will support the company's 21 factories across Europe. Its employees will support the company's branches in 10 European countries, in eight languages.
JABIL currently employs more than 17,500 people across Europe, including nearly 3,000 at its Kwidzyn factory.