Congress of Family Companies 2022 "Renewal from scratch"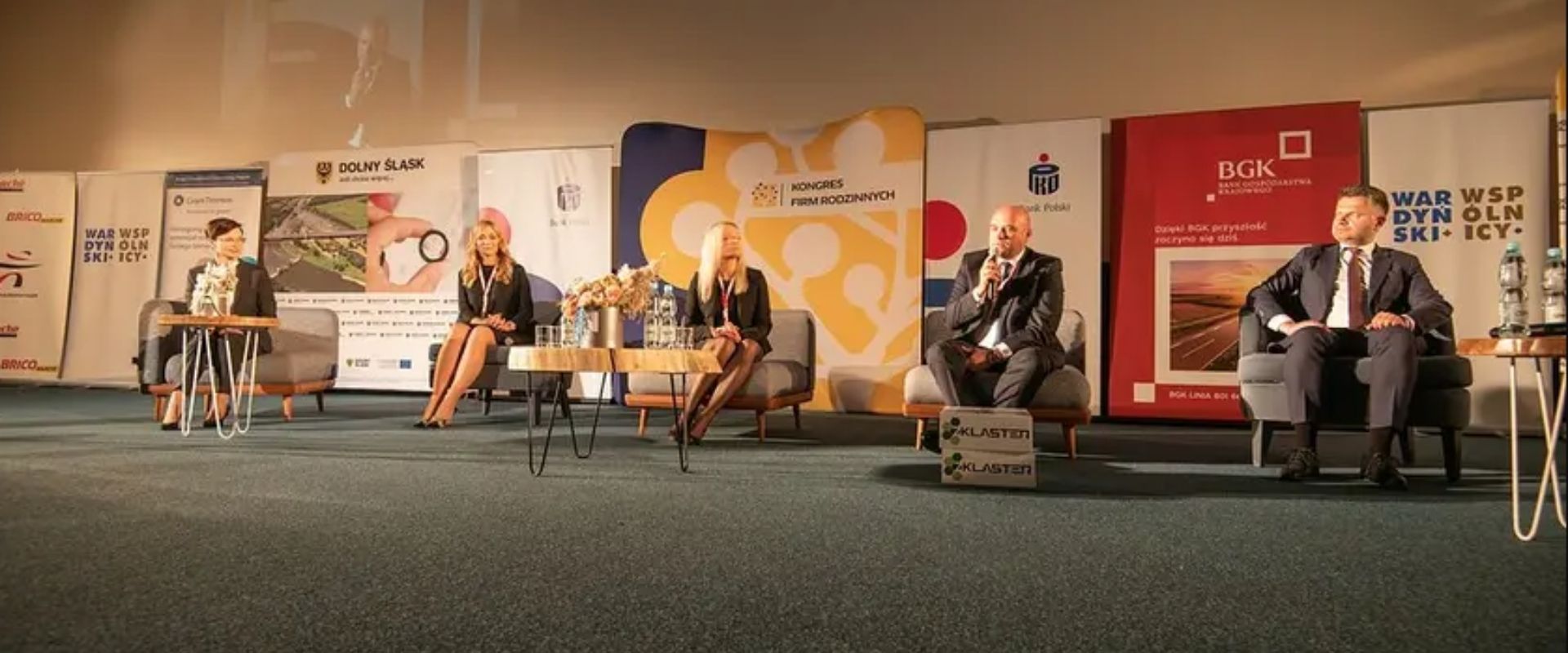 The 5th edition of the Congress of Family Companies, one of the biggest events in Poland addressed to family entrepreneurs, will take place on June 7th in the Centennial Hall in Wroclaw. This year's slogan of the Family Business Congress is Renewal from scratch, and the subject matter touched upon will concern finding oneself in a world shaken by changes. Participation in the event is free of charge, registration is ongoing.
Congress of Family Companies Wroclaw 2022
The last two years have brought a number of changes, including economic and social, that have shaken the markets.
Entrepreneurs have to cope not only with the reality of the pandemic, but also with rising energy prices, inflation, tax revolution and turbulence caused by the war in Ukraine.
This year's Family Business Congress "Renewal from scratch" meets this complex situation and aims to provide entrepreneurs with knowledge as well as effective and already proven solutions that they can implement in their organizations. It will also be a space for discussing new phenomena and exchanging experiences.
- The concepts and business models modified in the last two years need to be evaluated and revised anew. This raises a host of questions to which there are still no good answers. They concern concrete legal solutions, tax settlements, but also ways out, evaluation of benefits and risks and searching for paths for future development. The slogan of this year's Congress "Renewal from scratch" refers to this necessity of re-examining the usefulness of one's business solutions and making necessary changes - says Krzysztof Safin, PhD, prof. of the Warsaw School of Banking and Management, initiator and creator of the Family Business Congress.
Congress of Family Businesses Wrocław 2022 Program
In the framework program of the Congress, main areas were selected, around which discussions will be held with the participation of experts, entrepreneurs and invited special guests.
This year, the organizers have proposed four main areas of debate:
- Trends that family businesses cannot ignore
- How to win the Polish Tax Order for yourself and your company?
- Life begins after succession - challenges for successors, seniors, employees and the environment
- No macro without micro - about small companies in a different way
The event will also feature speeches by special guests - representatives of the world of science and business, both nationally and internationally recognized. There will also be prizes in the Family Entrepreneurship Promoter Contest, the results of which will be announced at the Congress.
Family Business Congress "Renewal from scratch". Event details
The Congress will be held on June 7, 2022 at the Wroclaw Congress Center at the Centennial Hall in Wroclaw.
Participation in the event is free, the registration form is available at https://kfr.com.pl/.
Event website kfr.com.pl