Large building plots in Wroclaw are sold by WPT. See how much they cost for and what you can build there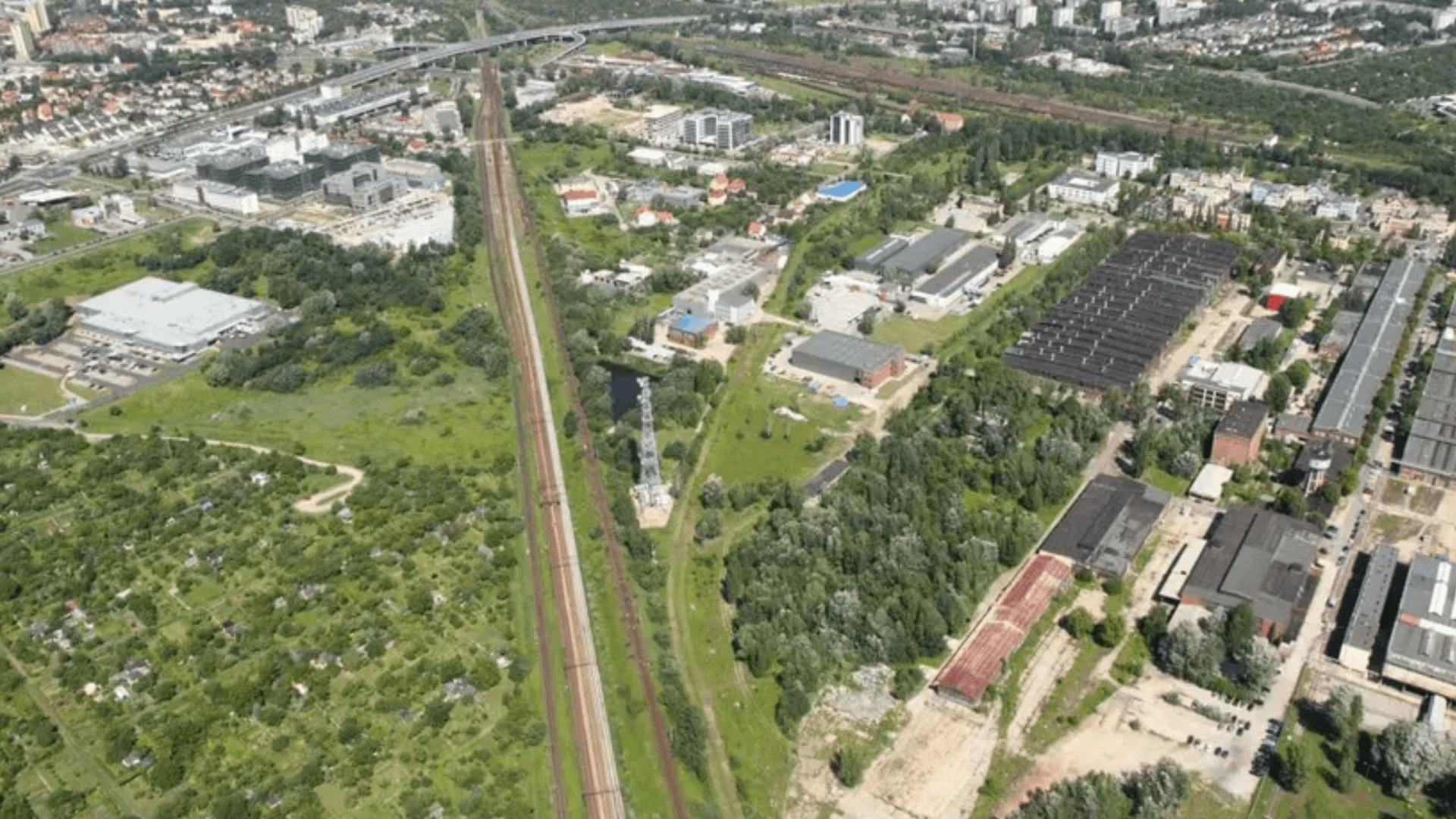 Wroclaw Technology Park has announced three calls for proposals for the sale of undeveloped land properties located in Fabryczna Street in Wroclaw. The net asking price is PLN 1,400 per square meter. The investment area will be used for constructing: offices, company headquarters, banks, hotels, higher education institutions, kindergartens, cinemas and theaters, as well as sports and health care facilities.
Building plots for sale in Wroclaw. Offer WPT at Fabryczna Street
The biggest plot on Fabryczna street, which Wroclaw Technology Park (WPT) wants to sell, has an area of 3232 sq. m. The second biggest plot has 2459 sq. m. The third one is 2268 sq. m. The second largest one measures 2459 sq m, and the third one - 2268 sq m.
The plots are situated in the area covered by the local zoning plan for industrial areas in the vicinity of Strzegomska Street, approved by way of the Resolution No. XXXII/2290/04 of the Wroclaw City Council dated December 30, 2004 (Official Gazette of the Lower Silesian Voivodeship No. 28.655 dated February 16, 2005). The area is marked in MPZP with symbol 16AG2.
The land properties have access to a public road via internal roads and access to the power supply, water supply and sewage disposal system (there is a possibility of connecting to the system situated in the road).
WPT: investment plots for sale in Wroclaw, land use
Land use categories:
business services - business-related office activities, e.g., corporate headquarters, legal activities, accounting, bookkeeping, consulting, market research, brokerage, information provision, preparation of studies, advertising;
finance - activities related to financial intermediation, e.g. activities of banks, brokerage houses, leasing companies, insurance companies and pension funds;
science - activity of higher schools, scientific and research institutions, project and implementation activity;
education - operation of nursery schools, elementary schools, junior high schools, high schools;
culture - activity of theaters, cinemas, museums, art galleries, libraries, culture houses, literary music clubs, cabarets;
tourism - activities of facilities and groups of tourist interest, activities of travel agencies, hotels, motels, tour operators, youth hostels, tourist information;
sport and recreation - activities related to improving physical condition and active recreation, e.g. sports halls, fields, courts, ice rinks, swimming pools, indoor swimming pools, gyms, bowling alleys, billiard clubs;
in-building health services: health clinics, doctor's surgeries, conducted in buildings with other uses, where less than 50% of their usable area is located;
in-building retail: activity connected with the retail sale of goods; excluding fuel sales, with a sales area of up to 2000 m2 , conducted:
in facilities for other purposes, in which it occupies less than 50% of their usable area;
department stores - representative, multi-storey facilities run by a single entity, as well as small services, e.g. photographer, printing, beauty salon, hairdresser, laundry, shoemaker;
in-building catering - activity of: restaurants, cafes and tea shops, wine bars, beer bars and pubs, bars, confectionery, conducted in objects of other uses, in which it takes up less than 50% of their usable area;
production - activity of enterprises and production plants;
wholesale - activity connected with the wholesale of goods;
construction - the activity of companies providing services related to land preparation for the construction, erection of buildings, building installations, construction finishing works, rental of construction equipment
transport - activity related to transport, storage, import and export of various materials and products, renting equipment and machinery, e.g. means of transport of agricultural or industrial machinery, servicing and repair of motor vehicles, petrol stations, as well as activity of postal and telecommunication companies.
WPT building plots: price per square meter
The WPT informs that the net asking price is PLN 1,400 per 1 sqm. Value Added Tax (VAT) will be added to the sale price of the property at the rate applicable on the date of sale. At present the VAT rate amounts to 23%.
Bidding competition: who can participate
The competition is open to: natural persons, legal persons and organizational units which do not have legal personality but have legal capacity.
Submission of offers for the purchase of investment plots
WPT invites interested parties to submit bids. The offer should include:
amount of the offered price;
conditions of sale transaction, including: method of financing the real estate purchase (e.g. own funds, credit, etc.);
characteristics of the bidder (e.g. type of business activity, form of business activity, including information whether the entity is a foreigner within the meaning of the Act of 24 March 1920 on the Acquisition of Real Estate by Foreigners (Journal of Laws of 2017, item 2278, as amended);
the date of conclusion of the sale agreement;
if a participant in the bidding procedure is a consortium, a capital group or a group of business entities which are not a legal person within the meaning of the Polish law, then a person indicated by the other members of the consortium, capital group or group of business entities holding appropriate powers of attorney will be deemed to be a participant in the bidding procedure;
participants who are commercial companies or other legal persons are obliged to submit documents authorizing them to actively participate in the tender procedure.
After reviewing the submitted offers, the WPT shall contact the offeror who submitted the offer containing the highest price among all submitted offers.
Deadline to submit bids to buy building lots
Application for participation in the competition: along with required attachments, should be submitted by 30.06.2022, until 15:00 directly to the secretariat of the WPT headquarters, in Wroclaw, Muchoborska 18 Street. For detailed information please call: +48 781 871 804.