More than 230 million euros have been won in 5 years by Wolves Summit finalists. In this May, the next meeting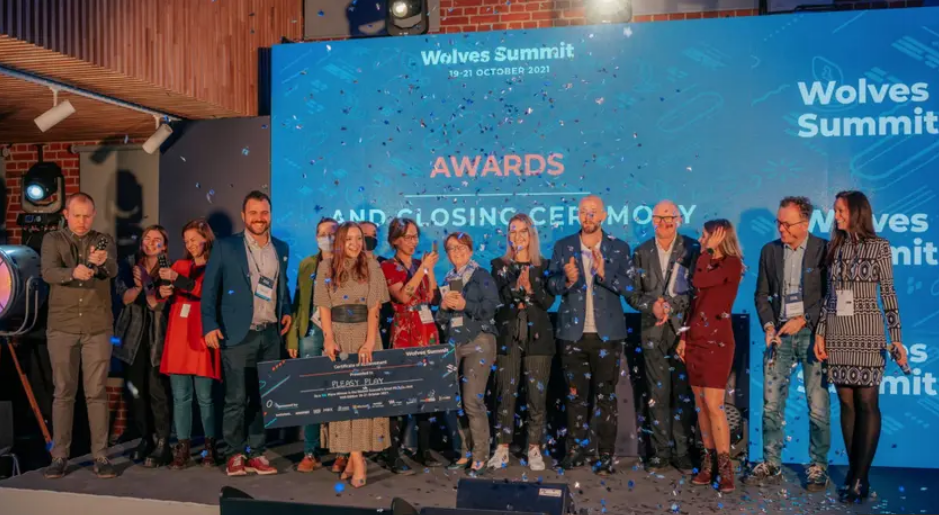 From 2016 to 2021, the 73 finalists of the Wolves Summit Great Pitch Contest raised €232 million in funding for their projects from investors present at the event. This year Wolves Summit returns to Wroclaw after successes in London and Vienna. It is one of the most effective networking events for startups, investors and corporations. This time it will be held from May 23 to 25 .
Wolves Summit serves as a source of technology projects and a digital innovation hub for investors and corporations. Since 2015, it has attracted more than 29,000 participants from 90 countries. Among them were nearly 10,000 startups and 3,500 investors. The May festival, to be held in Wroclaw, will abound in networking opportunities and building relationships with investors.
Meetings with tangible benefits for business development
According to the event's organizers, Wolves Summit is renowned for its unique networking opportunities that consistently deliver tangible results, even at a time when startup funding is slowing down in Europe and Poland.
Wolves Summit is more than just another conference about new technologies. It's a meeting place for innovation enthusiasts and investors, who in Wroclaw, London or Vienna can establish relationships that are crucial for business growth and scaling. The quality of networking for startups, corporations and investors, is unrivaled here, and the partnerships and deals that result from these connections are a testament to the success of the festival.

Michael Chaffe, CEO of Wolves Summit
One conversation worth PLN 3.5 million
Proof of the scale of the venture is the number of meetings held during the event. Over the years, the festival has hosted more than 45,000 of them. Among them, a conversation that led to a PLN 3.5 million worth of investment in British startup Subly, which supports automatic generation and translation of subtitles.
This time, the most promising startups will be sought out by representatives of Antler, a global gas pedal based in Singapore. This year's event will host representatives from Invest Hong Kong, Google, the European Innovation Council, the European Innovation Fund, Microsoft and SODA.
They will talk about deep tech, smart city and startups in times of crisis
This year's edition will feature dedicated sessions for deep tech, smart city, socially oriented investors and startups developed in times of crisis. Wolves Summit also showcases success stories, offering, among other things:
Expo Zone - the largest exhibition zone in Wolves Summit history
Great Pitch Contest - a competition for innovative projects, where 50 semifinalists will compete for the title of best startup in thematic tracks
Corporate Innovation Challenges & Side Events - initiatives to support the ecosystem in times of crises for a sustainable future
Talent Matchmaking - an opportunity to meet potential co-founders or employers.
Wolves Summit not only in Wroclaw
Wolves Summit also organizes year-round technology events in Poland, Austria and the UK. Since 2020, it has held more than 100 virtual events for some of the world's biggest brands: Panasonic, the United Nations, the Department of International Trade. In 2021, the team began supporting corporations such as LG Electronics, PwC, Garage+, the Economic Development Board in Singapore in addressing innovation challenges.
This year's Wolves Summit will be held May 23-25 in Wroclaw, Poland. For more information on the festival, visit the event's website.