NG Tech, EY, Accenture and Kyndryl share knowledge. Webinars for students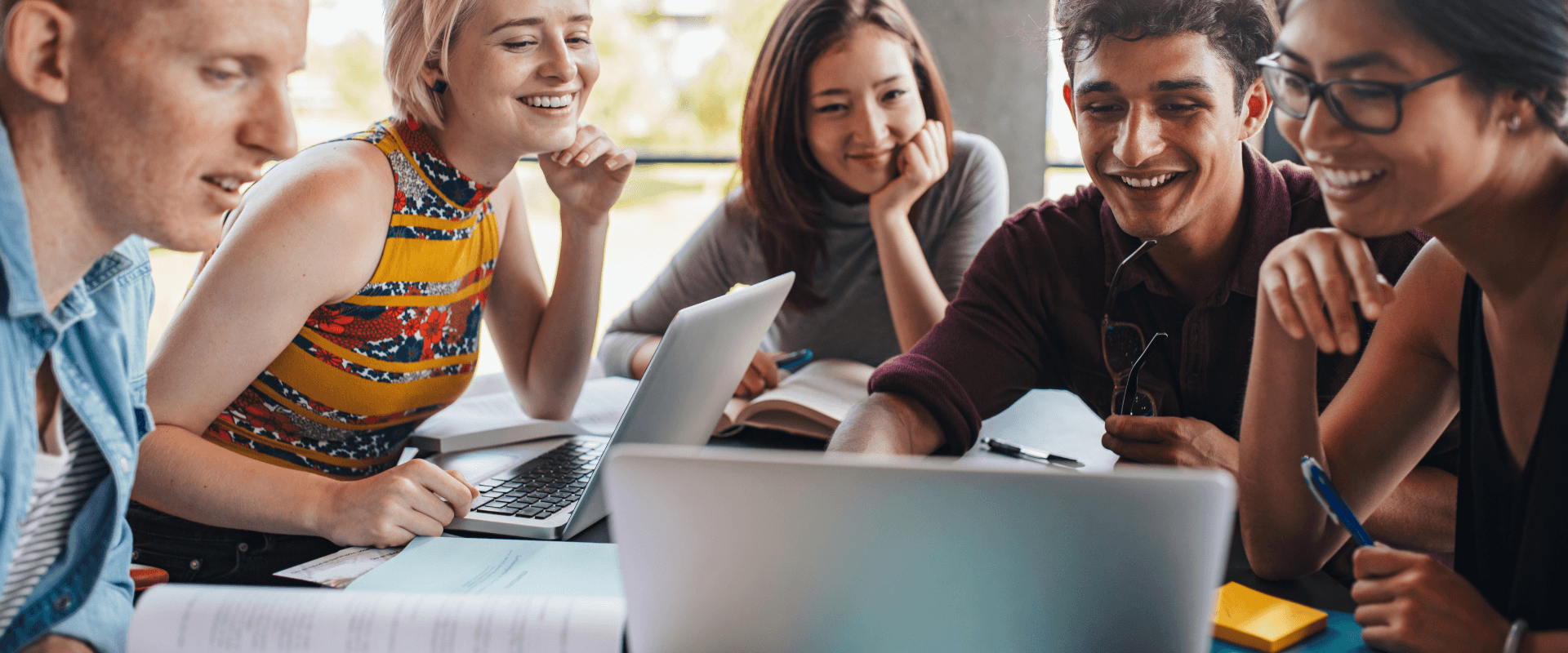 What happens when employees of four big IT players on the Polish market find themselves in one place? They will join forces to share their knowledge and experience with students as part of the Corporate Readiness Certificate (CRC) project. Registration for the webinars till 13th February.
ING Tech, EY, Accenture and Kyndryl (ex IBM) are proof that together you can do more. There is no doubt that these experienced companies have in their ranks the best professionals, who have polished their knowledge for decades and often used it in practice.
Jarosław Jackowiak from Kyndryl emphasises that the Corporate Readiness Certificate Programme is a very important part of the responsible business strategy (CSR), which they implement on the Wroclaw market.
- It is a unique initiative of companies, which compete with each other every day, but together want to equip students and graduates with practical knowledge needed to work in business services and IT sector. This knowledge and contact with business practitioners ideally complements the academic education provided to students at the universities in Wroclaw, which are educational partners of the CRC programme. The initiative is elitist and CRC certificate is recognized on the market not only among IT companies such as Kyndryl
Last year more than 1,300 students applied for the programme, more than 400 started after the entrance exams and only 240 finished and passed the final exams.
Corporate Readiness Certificate 2022: registration until 13 February
In February, students at partner universities across Poland will have the opportunity to sign up for webinars of their choice, the completion of which will be crowned with a certificate. The choices this year are:
Quality Engineering Development

Microsoft Azure Fundamentals

Cloud Applications Development

Cloud Development and Operations

Mainframe

Microsoft Data

Employer brand management and employee development in IT organizations

Penetration Testing of Web Applications

OT/IoT Cybersecurity & Critical Infrastructure Protection

ServiceNow Fundamentals

SAP Platform for Business Applications

Analytics in credit risk management

Management in SCRUM teams

MsSQL

Oracle SQL/PLSQL - Introduction

Risk model management in the era of big data

Project Management in shared service

Communication and multiculturalism in business

Oracle to the infinity and beyond

Change - the biggest trend beyond 2020

Design Journey

Project Management with AGILE methodology

IT Services Management

Client Management in IT Environment

Architecture in IT

Design Thinking in a Nutshell (Basic)

Design Thinking - Facilitation (Advanced)

Service Now

Administration in Project Management - PMO

Hybrid Management Tools

Artificial Intelligence for Companies & Enterprises
The organisers emphasise that the classes are an excellent option for people who already have their career preferences in mind, for those who are still hesitating, and also for those who assume that the corpo is not for them - this is a great opportunity to find out in practice.
Corporate Readiness Certificate 2022: calendar
Registration for the webinars is open until 13 February. Then there will be entrance exams (22-23.02), exam checking (24.02- 2.03), online classes (from 7.03 to the end of May), final exams and projects (end of May) and a final gala in June. Corporate Readiness Certificate 2022, links to enrolment posts: facebook and linkedin.