Not just Intel. Wroclaw is attracting more and more large and small investors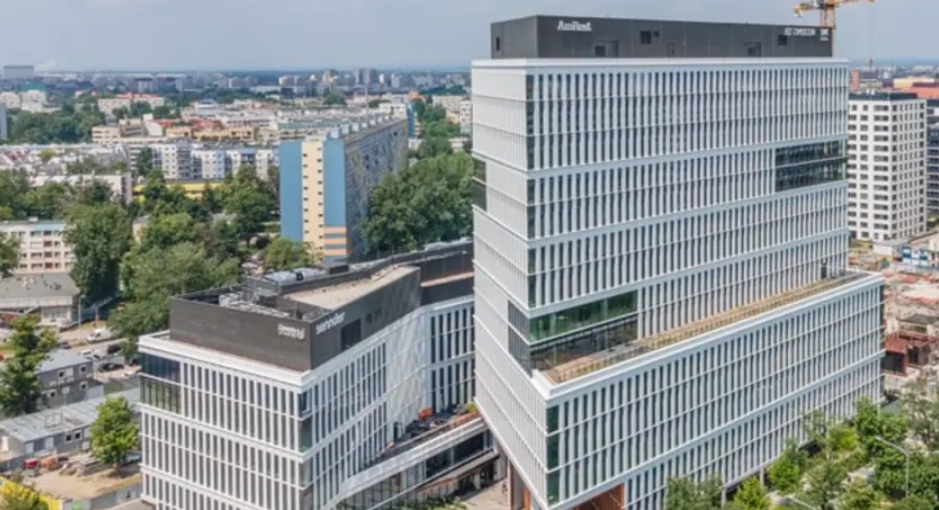 For years, Wroclaw has enjoyed a reputation as an attractive place to do business. This is clearly confirmed not only by the largest investment of the Intel concern in Poland, but also by numerous international reports and rankings, which place the capital of Lower Silesia among the best cities both for living and doing business. Particularly good conditions have been created here for companies connected with modern technologies.
More than PLN 2.27 billion - this is Lower Silesia's record pro-investment budget for 2023. It enables the implementation of a number of initiatives that contribute to increasing the level of GDP in the region. On top of that, a large number of young, technological companies are operating here. According to the Startup Poland 2022 Foundation Report, Wroclaw has the largest number of them registered in Poland, at 21 percent, with companies such as Accenture, Google, Infor, Kyndryl, Nokia, Ocado, Sii, Softserve, and GlobalLogic operating in the city, with more planning to locate their headquarters here. About 12 percent of Wroclaw residents work in this industry.
Exceptional conditions for business have been recognized
Such good conditions for doing business have been recognized in Europe. Wroclaw gained recognition in the prestigious "European Cities & Regions of the Future 2022/23" ranking, where it won first place in the category of medium-sized cities in terms of business friendliness and third place among all medium-sized cities. This ranking is particularly important because it is compiled by independent experts.
In turn, McKinsey analysts this year recognized Wroclaw as an example of dynamic development and good quality of life. Over the past 20 years, gross domestic product per capita here has grown at an average annual rate of 4.6 percent. That's the fastest growth rate of any Polish city.
And in the "Business Environment Assessment Study" conducted by Antal, Cushman & Wakefield and Vastint, Wroclaw was named the best city in Poland in terms of attractiveness for investment and as a place to live. This assessment was influenced by, among other things, low unemployment (1.6 in Wroclaw and 4.7 percent in Lower Silesia, compared to 5.2 percent for Poland as a whole), as well as modernized infrastructure, modern office space, public administration support and strong educational potential.
A place for global brands to grow
Wroclaw is home to a growing number of international companies, including leading players from sectors such as IT, finance, automotive and modern business services. Companies such as Google, Nokia, and Capgemini have their branches and R&D centers here. Their presence contributes to job creation, technology transfer and the development of the local business ecosystem.
Confirmation of the confidence of global brands is also provided by their continued growth in the capital of Lower Silesia. A prime example is BNY Mellon, for which Wroclaw is one of six strategic locations. The bank has been operating and growing its business here for more than 12 years and already employs some 2,500 people. In addition, it has recently announced further expansion, which involves increasing its team of specialists to as many as 4,000. The largest transaction in the office market was also made with its participation, and soon the company's headquarters will move to one of the most modern office buildings, in the Centrum Poludnie complex on Powstancow Slaskich Street, being developed by Skanska.
More than 1.3 million sqm of office space
According to a Knight Frank report on the first quarter of 2023, Wroclaw's office stock reaches 1.33 million sqm, placing it second in size among regional cities, just behind Krakow. At the same time, another 154,000 sqm is still under construction, the highest among this group.
One of the key business locations is located on Powstancow Slaskich Street, an ever-expanding complex of office buildings that includes Skanska's flagship investment, Centrum Poludnie.
Center South is about redefining and changing the way we think about offices. Placing emphasis on the mental and physical health of its users. Security and new technologies make it a place not only for business development, but also adapted to other types of activities such as education. This is confirmed by the first foreign branch of Coventry University operating here, the IPS High School - the only educational institution in Wroclaw authorized by two global educational organizations. The investment was designed in accordance with ESG principles, making the building accessible to all, including people with disabilities.

Marek Stasienko, director of leasing at office company Skanska
In addition to the ultra-modern building, the contractor also took care of the external infrastructure, which can also be used by the city's residents. To ensure that both they and the employees of the South Center have not only a comfortable place to work, but also to relax, a publicly accessible basketball court, swings and comfortable seats, among other things, have been planned here. As a result, the place fits perfectly with today's wellbeing needs.
However, this is not the end of the development of Wroclaw's office market. More office complexes are planned for completion in the coming years, including Infinity, Brama Olawska, Artefakt, and Quorum.