One Swedish company leaves, another Swedish company enters Wroclaw. Aira instead of Volvo. Bus production goes out, heat pumps enter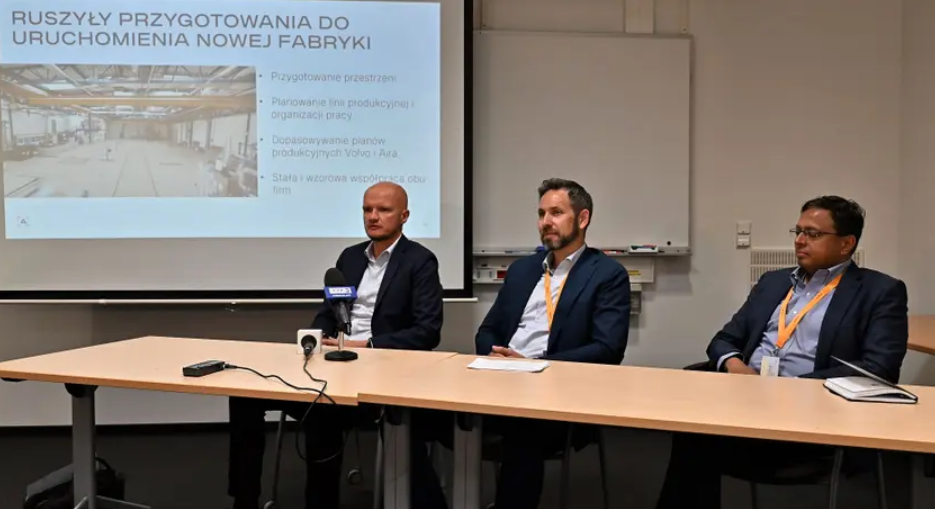 One Swedish company leaves, another Swedish enters Wroclaw. Why exactly in place of Volvo? Because it knows good Swedish labor organization, and a well-maintained factory can relatively easily switch to a different production process. What about the workers who make the buses? This is an open topic for now.
Aira is not giving specifics for now on how many workers it will hire. Certainly, the first choice will be Volvo employees. They know the Scandinavian style of work, are experienced and good professionals.
We are recruiting for 65 positions in the first phase. This does not mean that we want to hire 65 people. We need several employees per position. We have received 650 applications. However, also please don't take it as meaning that 650 applicants have come forward. Some people have recruited for a couple of positions, just in case.

Tomasz Wcislo, director of the Airy factory in Wroclaw
Martin Lewerth, Aira's CEO, does not reveal specifics on the scale of the investment. The financial contribution will grow until it is possible to talk about an amount of several hundred million euros.
Aira is a company created by the Swedish Vargas Group. The group focuses on the business of providing the market with solutions that help reduce carbon emissions, foster green solutions, while making household budgets less burdened by energy bills.
The Wroclaw plant will produce heat pumps. Compared to heating a house with coal or gas, this is definitely a greener solution, and the recent energy crisis related to the war in Ukraine has shown that it is also cheaper. Heat pumps have gained popularity in Poland, but for the time being the Wroclaw-based product from Airy will not be targeted at us.
Initially, we will produce heat pumps for other markets where we already have a sales network. However, ultimately we want to be present in 10 markets, including Poland. The important thing is that we will not only manufacture the pumps in Wroclaw, but also employ fitters and service technicians. We will not outsource this to other entities. We want to offer our service comprehensively.

Peter Prem of Aira's board of directors, responsible for the product
The ambition of the Vargas Group is to provide comprehensive solutions - not only heat pumps, but also photovoltaic panels, batteries, so that the household can be largely self-sufficient in energy.
Why will one of these components, heat pumps, be manufactured right here?
We looked at about 80 locations for our factory. However, when we received information about Volvo's plans and came for our first visit, we knew right away that this is where we wanted to organize production. We were convinced by the advanced production system here. What matters is the work culture, the way of organization - all this is already here.

Martin Lewerth, CEO of Airy