Over 1.4 million passengers in Wroclaw Airport in 2021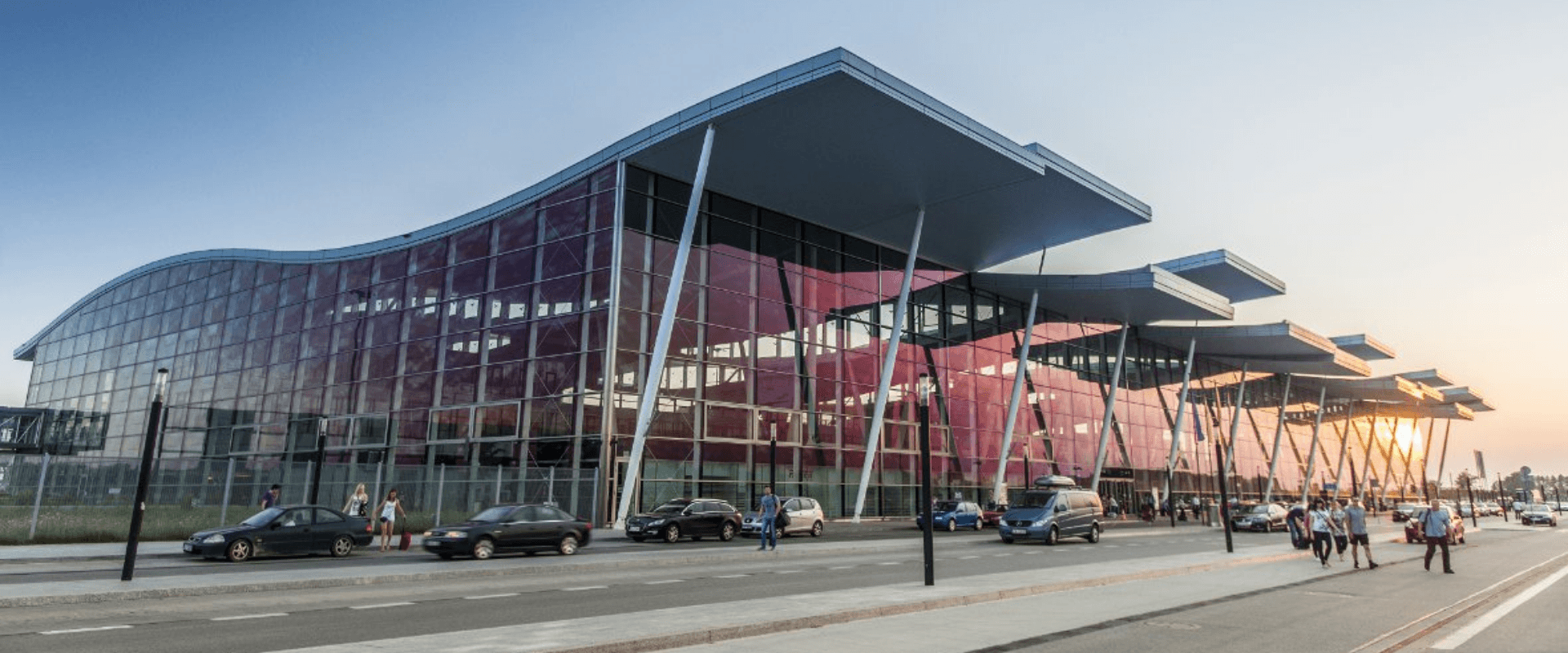 Despite several months of lockdown, Wrocław Airport has served more than one million passengers - an increase of more than 40 percent compared to 2020. Travelers used mainly low-cost connections.
As the airport itself emphasizes, the statistics of 2021 were greatly influenced by several factors. First, passenger air traffic returned only from the May weekend, and fully from mid-June. This was a result of the restrictions associated with the pandemic wave of early 2021. Secondly, when the restrictions were lifted, interest in holiday flights grew. Especially from the offer of low-cost airlines and travel agencies.
Air traffic with low-cost airlines is growing
It is confirmed by numbers. In July, the Wroclaw airport handled 217 thousand passengers, in August 247 thousand, and in September 215 thousand. This is respectively 55 percent, 65 percent and 60 percent of what it will be in 2019. The most popular were flights to Turkey, Greece, Italy, Spain or Croatia.
- Since the holiday peak, traffic, especially low-cost traffic, has recovered quickly. In the last months of 2021, only 25-35 percent fewer travelers used such connections than in the same period of 2019, that is, before the pandemic. I hope this is a lasting trend. Despite the temporary slowdown that we have now in January, I perceive it as a good prognosis for 2022 - says Dariusz Kuś, CEO of Wroclaw Airport.
Low-cost airlines - counting together with the domestic low-cost connection to Gdansk - in the entire year 2021 carried a total of nearly 867 thousand passengers at Wroclaw airport, i.e. by about 34 percent more than in 2020. For comparison: in 2019 it was over 2.1 million. The offer of travel agencies was used by nearly 300 thousand travelers, more than 185 percent more than last year and 45 percent less than in 2019.
More passengers - an increase of 40 percent
The situation is different for network connections. Carriers systematically recreate and develop the offer from Wroclaw, but traffic remains at 35-40 percent of what it was in 2019. This is due to the fact that companies and large corporations continue to reduce travel of a business nature. This is the case all over the world. Of course, network carriers are trying, with some success, to replace their network of business connections with an offer aimed at passengers travelling privately - hence the possibility of connections to many exotic destinations with a stopover in Frankfurt or Amsterdam.
In total, Wroclaw airport handled almost 1.42 million passengers last year, which is 40.9 percent more than in 2020 and 60 percent less than in 2019.
- Taking into account all the circumstances, I believe that the glass is half full, because we observe an upward trend. There are strong indications that it will be maintained - emphasizes Kuś.
He adds that for the last two years everything has been dictated by the COVID restrictions.
- This year we expect gradual lifting of restrictions for travellers. This is already happening in the UK and Spain, for example. I think that other countries, and then Poland as well, will follow this path. This is a factor favouring an increase in air traffic this year</i< - emphasizes Dariusz Kuś.
Is such a moderate optimism visible in the carriers' plans? What is the offer for the next summer?
- Now we are in a difficult moment, in the period of intensified pandemic, so low-cost carriers have temporarily limited their offer, but I think such situation will last only for the first weeks of the year. Already in February, in March, that is 2-3 months earlier than a year ago, traffic will start to return to normality. So there is a chance that the offer of low-cost carriers and travel agencies for vacations will already be more similar to that of 2019 - concludes the president of Wroclaw Airport.