Panattoni's gigantic realization in the region. DSV will be present at the Wroclaw Logistics South Hub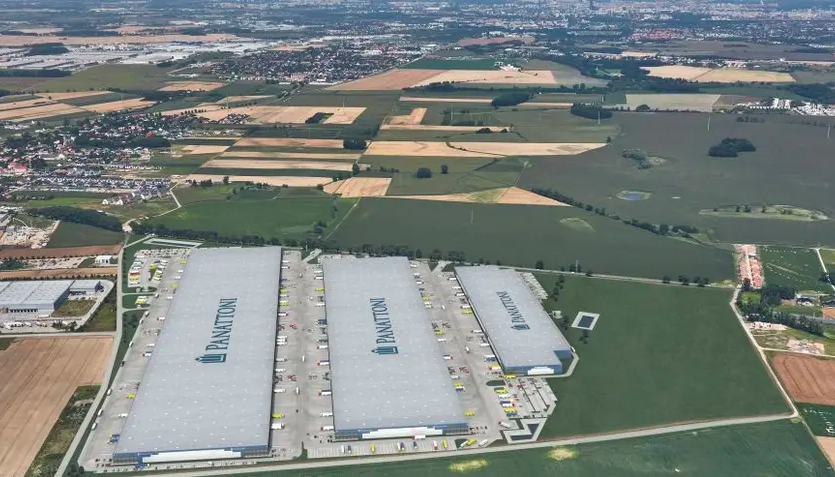 Panattoni, Europe's leader in industrial real estate, is leasing nearly 80,000 sqm to DSV, a global logistics operator, at the Wrocław Logistics South Hub.
Panattoni, a leader in Europe's industrial real estate market, has leased nearly 80,000 sqm to DSV - a global logistics operator - as part of the Wrocław Logistics South Hub. This is the first agreement for space in the developer's largest development in the region, which will eventually occupy 250,000 sqm. Its construction began this summer.
A powerful speculative warehouse will be built in Wroclaw. What will be inside the giant hall?
Panattoni with the largest project in Lower Silesia. The Wroclaw Logistics South Hub will occupy nearly a quarter of a million sq. ft. 120000 sqm of speculative space to start. Panattoni, a leader in the industrial real estate market in Europe, is not slowing down and is launching another giant business platform in Lower Silesia - Wrocław Logistics South Hub in Magnice, just 15 km from the center of Wroclaw.
DSV at Wrocław Logistics South Hub
As early as the end of March 2023. Panattoni will approach a quarter of a million sq. m. of industrial space delivered for DSV in Poland. That's when 75,300 sqm will be delivered as part of the Wrocław Logistics South Hub development, which will cover a total of 247,000 sqm. This is another development in the region for the global logistics operator, for which Panattoni has also delivered space in Warsaw, Lodz, Krakow and Gdansk, among others.
DSV is growing all the time on the Polish market, and this year it once again found itself on the podium in the ranking of TSL companies. We are happy that by providing space throughout Poland we can support this success and that a company with offices in more than 90 countries, in the region of Central and Eastern Europe is betting on us. We repay with a high standard of technology and sustainable construction, which is extremely important for a company of such scope and ambition. Adding an excellent location, close to the S8 route, we become an ideal partner for national and international operations.

Marek Dobrzycki, Managing Director at Panattoni
The investor adds that the sustainable realization of the space for DSV will allow the developer to obtain BREEAM certification at the Excellent level and significantly reduce energy consumption and CO2 emissions. Employees will benefit, among other things, from green relaxation zones or modern office spaces examined for acoustics, air quality and daylight access. Panattoni will also prepare charging points for electric cars or spaces for carsharing.
Panattoni's largest development in Lower Silesia - Wroclaw Logistics South Hub
Locally and internationally. Panattoni's largest project in Lower Silesia - Wroclaw Logistics South Hub - is being built in Magnice, in the immediate vicinity of the S8 route cutting across almost the entire country - from Bialystok in the northeast to the Wroclaw Motorway Bypass (A8).
The complex is also located near the A4 highway, enabling efficient connections to Western European countries. The international character of the investment is emphasized by the fact that it is only two hours from the borders with the Czech Republic and Germany.
Huge demand for powerful warehouses and logistics parks in Wroclaw. What's inside the giant halls
More than 600,000 square meters of modern warehouses are currently under construction in Lower Silesia. Almost two-thirds of them, developers are building in Wroclaw and the immediate vicinity. Lower Silesian halls are primarily awaited by tenants from the e-commerce and logistics sectors. Powerful warehouses in the region are being built by Panattoni, Hillwood and GLP. And it doesn't stop there, as more developers are already lining up with new investments. New investments, means lots of new jobs.