International Planit has jobs for Ukrainians and Poles in the construction industry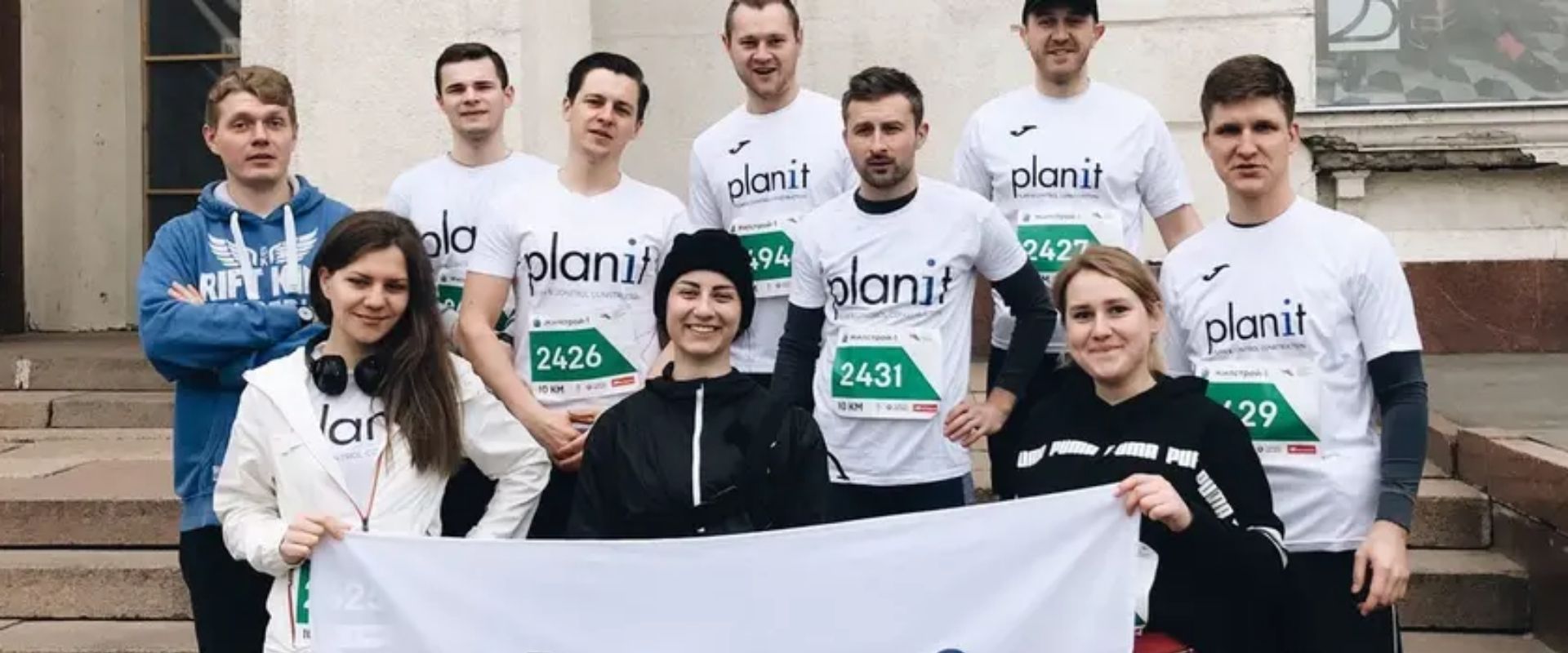 They do architectural consulting and are specialists in the construction industry, but now they are helping Ukrainians - the international company Planit, which has an office in CitySpace in Wroclaw, is expanding and offering jobs for Poles and Ukrainians.
Planit international company: construction industry
Planit is an international architectural consulting company. They optimise construction processes, anticipate risks, implement their own working methods and ultimately speed up construction and save money.
Planit Wroclaw job offers. Jobs for Ukrainians and Poles
Planit specialists work in offices in Poland, Ukraine and the USA. In Wroclaw, they have been working since 2019 in the CitySpace office building, where they have 37 jobs on 370 sqm. Planit recruits and looks for employees, they have jobs for Ukrainians and Poles.
- Currently, there are 22 people working in our office in Wroclaw, who are responsible, among others, for the quality of service and communication with partners. We're also growing and we're currently looking for new team members for positions such as construction engineer, project administrator and project leader with experience in construction - Oleg Demydenko, CEO of Planit.
Planit chose Wroclaw and CitySpace because, due to the situation in Ukraine, the company needed a proven office in Poland, in a good location and with a fast lease term.
- From the beginning we liked the location of CitySpace in Wroclaw. In 2019 Planit was looking for an office due to another escalation of Russian-Ukrainian relations. Then a state of emergency was imposed in Ukraine for some time. After it ended, we opened an office in Wroclaw - emphasizes Oleg Demydenko.
Planit supports Ukrainians: employees and students
Planit focuses on development and is not limited to Wroclaw. In Poland, it also has an office in Lublin. The company wants to open new branches. Currently, however, it focuses on supporting its specialists in Ukraine. Until February 24th, Planit worked in Kharkiv, Dnipro and Lviv. After the aggression of Russian troops, Planit maintained its offices in Lviv and Mukachevo.
- Currently, the company's largest office is located in Lviv. Some employees work in a decentralized mode from different cities in the west of the country. Our previous offices in Dnipro and Kharkiv are now empty. Fortunately, the one in Kharkiv is still untouched by rockets and missiles. We are currently in the process of evacuating our equipment from there - says Oleg Demydenko.
Planit Buildit Ukraine: relocation of workers from Ukraine
For the past 7 years, Planit, through its non-profit organization - Buildit Ukraine, has been focusing on improving the vocational training system in the AEC sector (architecture, engineering, construction) through the dissemination and implementation of modern information technologies.
Currently, however, the company's main focus is on helping the families of its employees and students from Ukraine. It helps in evacuation of employees and their families, supports them in renting an apartment, arranging legal formalities, gaining access to health care, as well as provides the most needed necessities.
The activities also include Ukrainian students who had to leave their country and go to European Union countries. Buildit Ukraine helps them apply to universities, get scholarships and find jobs.