Powerful investment of Bosch 70 km from Wroclaw. They will build a modern heat pump factory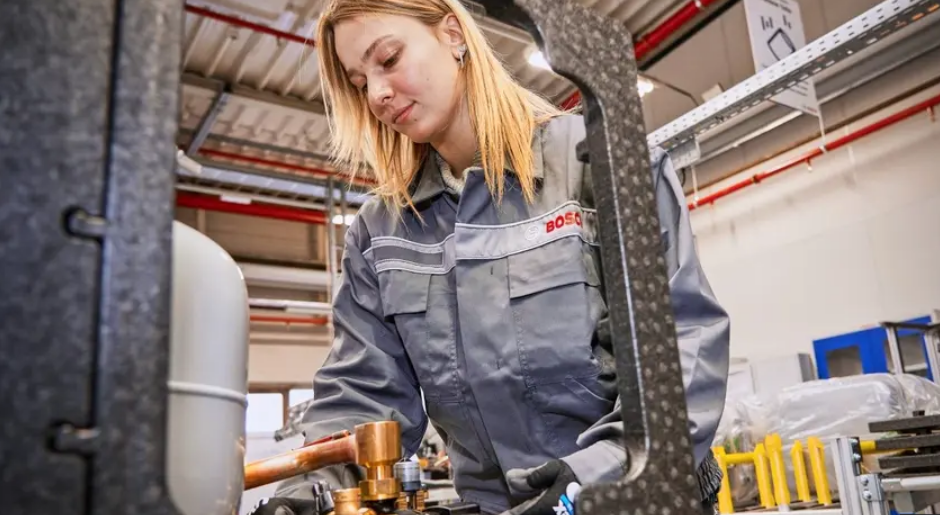 A new Bosch heat pump manufacturing plant will be built in Lower Silesia - the investment is worth nearly PLN 1.2 billion. The new factory will create 500 new jobs by 2027.
Heat pumps are one of the key technological solutions enabling Europe's energy transition based on renewable energy sources. Responding to growing demand, Bosch has decided to invest nearly PLN 1.2 billion by the end of 2027 in a new heat pump manufacturing plant in Poland. The new factory will be located in Dobromierz in Lower Silesia, near Walbrzych and 70 km from Wroclaw.
We are looking forward to creating innovative, sustainable technologies in Poland from Bosch that will help our country's energy transition.

Rafal Rudzinski, CEO of Robert Bosch and representative of the Bosch Group in Poland.
Bosch Group is investing in Lower Silesia. They will build a powerful heat pump plant
Construction work is scheduled to begin in 2024, and production will start in late 2025 and early 2026. By 2027, the plant is expected to create about 500 new jobs. The new Bosch location in Lower Silesia will produce outdoor and indoor heat pump units mainly for the European market and will join the company's production and manufacturing network.
- I am very proud to announce the establishment of another Bosch Group manufacturing plant in Poland. Bosch has been producing brake components, household appliances and power tool accessories in our country for many years. Now we will welcome a new, innovative product that is an important heating solution based on RES - it reduces the use of fossil fuels and supports the fight against climate change. This is great news both for Poland and for the Bosch Group in Poland," says Rafał Rudziński, CEO of Robert Bosch and representative of the Bosch Group in Poland.
Heat pumps in Poland. Big increase in interest
Demand for heat pumps in Poland has grown by several tens of percent year-on-year in recent years, and in 2022 market growth in this segment reached 120 percent . Bosch predicts that by 2025 the entire European heat pump market will grow by about 20 percent per year. An additional 30 million heat pumps are expected to be installed in the European Union during this decade.
Bosch is betting on Lower Silesia and Wroclaw
The investor emphasizes that Lower Silesia has a central location in Central Europe and well-developed logistical connections to target markets. As a result, logistics costs, which have a major impact on the final price of heat pumps for the end customer, can be reduced. In addition, the proximity of recognized universities and research institutes located in Wroclaw ensures the availability of highly qualified personnel.
Bosch in Wroclaw and in Poland. What do they do?
The Bosch Group has been present in Poland since 1992. It is represented by four companies: Robert Bosch; Bosch Rexroth; BSH Domestic Appliances and sia Abrasives Polska.
Bosch operates in Poland in five locations: Warsaw, Wroclaw, Lodz, Rzeszow and Goleniow, and employs more than 8,500 people (as of Dec. 31, 2021).
In 2021, the Bosch Group in Poland generated a domestic sales turnover of nearly PLN 6.1 billion, and the Bosch Group in Poland's total net revenues, including sales of unconsolidated companies and internal sales, amounted to nearly PLN 12 billion.