Prestigious universities and attractions attract foreigners to study in Wroclaw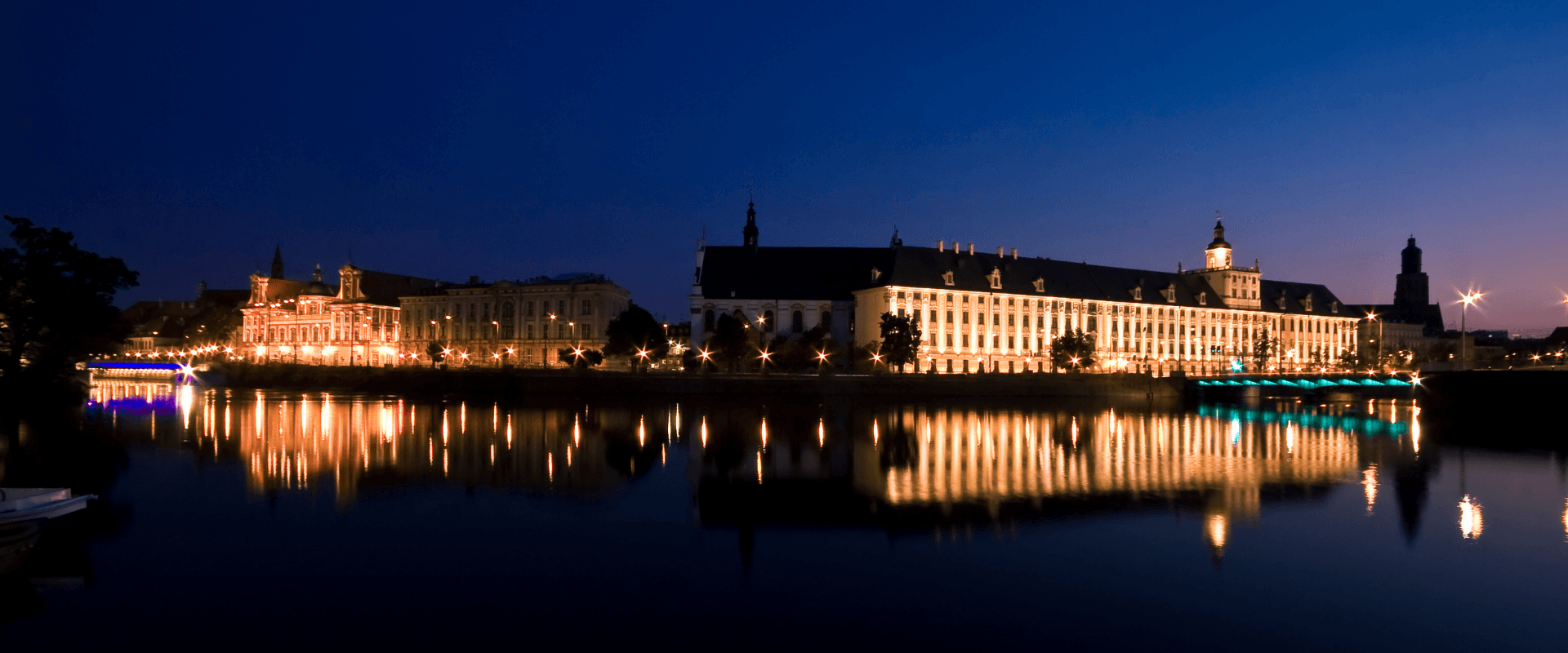 More than 8 thousand foreigners, representing 73 nationalities, are studying in Wroclaw universities. Lower Silesia, and above all Wroclaw, is at the top of the list of places in Poland most often chosen by foreigners to study.
The report "Study in Poland. Foreign students in Poland 2021" was prepared by the Conference of Rectors of Academic Schools in Poland and the Educational Foundation "Perspektywy".
It is an extensive, 100-page study on the number of foreign students in Poland, including a description of global phenomena.
Worldwide, 6.1 million young people study outside their home country (in 1998, 2 million people left). As many as 58% of them are Asians, mainly from China, India and South Korea. Approx. 40 percent of research candidates are attracted to universities in Australia, Canada, the United Kingdom, and the United States.
New Caledonia and the rest of the world
In 2021, the indexes of Polish universities had 84 689 people. This is 2.5 thousand more than a year earlier. Foreigners account for about 6.95 percent of all students between Bug and Oder.
The largest group of foreigners are Ukrainians, with 38,437, followed by Belarusians, but their number is much smaller - 9,739. There are also more students from Kazakhstan, Uzbekistan and Azerbaijan. In total, 189 countries are represented in Poland. In 2020 for the first time Polish universities were chosen by the citizens of Nauru, New Caledonia and Reunion, an island in the Indian Ocean.
Wroclaw ahead of Krakow, Gdansk, Poznan
In presenting the scale of interest in studying in Poland, the authors of the report use the names of the provinces (although it is clear that the decisive factor is the strength of attraction of the regional capitals). In this ranking the largest number of foreigners study in the Mazowieckie Voivodeship (in words: in Warsaw) - a little over 24.5 thousand, followed by Lodzkie (8245 people) and Dolny Slask (Lower Silesia) - 8121 foreigners.
Out of that number as many as 8070 foreigners have been enrolled in Wroclaw's universities. These are representatives of 73 nationalities. The largest group are Ukrainians.
Most of the foreigners have the University of Wroclaw, followed by the non-public Higher School of Banking and Technical University. The most popular are management, logistics, medical studies and computer science.
- Parents of young people in Ukraine send their children to study in the West, this is no longer exotic. Besides, Poland is in the European Union - this is an advantage, and Wrocław has good universities where many Ukrainians study, which is also very important
The "Study in Wroclaw" project is an undertaking sponsored by the Wroclaw Agglomeration Development Agency and the largest public and non-public higher education institutions in Wroclaw. Its aim is to promote academic Wroclaw among young people outside Poland. "Study in Wroclaw" has been implemented for 16 years, the participants of the project have just signed an agreement on cooperation for the next three years. They were joined by Coventry University, a new university on the academic map of Wroclaw.
- Wroclaw universities have their own reputation, and Wroclaw itself draws with its attractions and location, because it is easy to get to Berlin and Prague
Ana Arabashvili from Georgia studies migration management at the University of Wroclaw. - Wroclaw was not my first choice, but here were studies that interested me - says the student from the Faculty of Social Sciences.
Mirosław Lebiedź: - Most people stay in Wroclaw after graduation. Professionally they do well, they get jobs, among others in companies in the IT industry and new technologies.