Project "Innovation voucher - grant funding for Lower Silesian enterprises"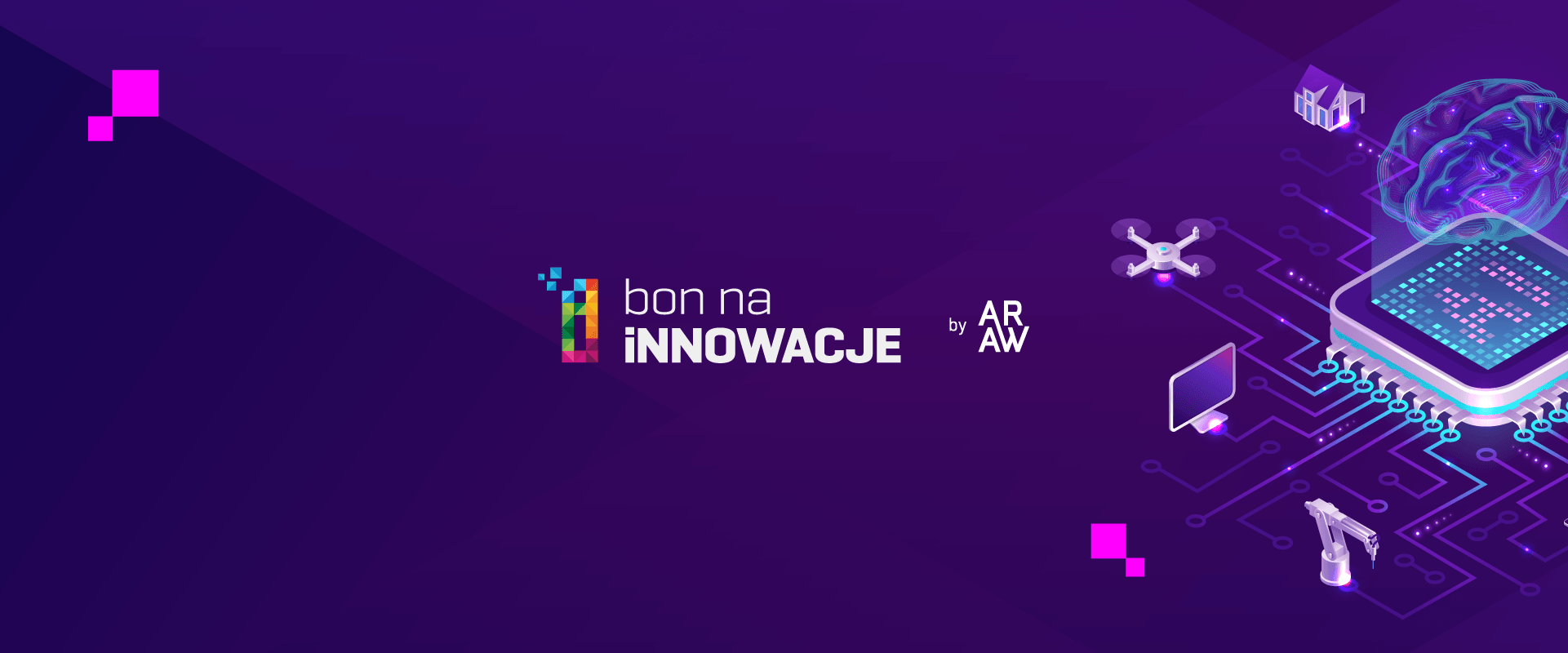 Grant support for entrepreneurs for research and development works. The project is aimed at increasing the level of innovative activity of SMEs in Lower Silesia. The project is co-financed by the European Regional Development Fund under RPO WD 2014-2020.
Project "Innovation voucher - grant funding for Lower Silesian enterprises"
implemented by the Wrocław Agglomeration Development Agency
co-financed by the European Regional Development Fund
as part of the Regional Operational Programme for Lower Silesia 2014-2020
Priority axis 1: Enterprises and innovation Action 1.2: Innovative enterprises
Sub-action 1.2.2: Innovative enterprises
Scheme 1.2.C.b: Services for enterprises - "Innovation voucher"
The main objective of the project is to increase the innovativeness of Lower Silesian SMEs through improving their business activity on the basis of knowledge derived from scientific environments.
The objective will be implemented through:
stimulating cooperation between science and economy sectors,

enabling or developing cooperation of Lower Silesian SMEs with scientific institutions,

creating conditions for better development of the Lower Silesia SME sector

in the field of innovative products, services, production technologies.
Activities in the project
Innovation vouchers will be granted to companies from the SME sector that have their headquarters (or a branch/film/plant) in Lower Silesia. As part of the innovation vouchers, research and development services provided to entrepreneurs by universities and other research institutions will be financed. The services will concern the implementation and/or development of a product/technology by the SME.
The project will support a minimum of 20 Lower Silesian enterprises from the SME sector planning to carry out research and development work in the following areas:
Chemistry and biomedicine

Auto-Moto-Aerospace

Natural and secondary raw materials

Machinery and equipment

Green Deal

Industry 4.0

Technology-assisted living.
The above specializations and sub-areas are defined in detail in the Lower Silesian Innovation Strategy 2030.
Amount of support and financing methods
The amount allocated for grants in the announced call (allocation) is: PLN 4,000,000.00.
The maximum value of support in the form of a voucher - to co-finance a service for an SME - up to PLN 200 thousand per one entrepreneur.
Maximum percentage level of support is up to 85% of eligible expenditure (entrepreneurs' own financial contribution - 15%).
Settlement of funds after the service has been provided (reimbursement of incurred expenses).
An open competition for entrepreneurs will be held under the project. The announcement of the competition is planned for mid-February 2022, the call for proposals for March-April 2022. More information, contest rules and templates of documents will be published soon.
Information on the project and the competition can be obtained by contacting innowacje@araw.pl and calling +48 539 095 063 (Mon-Fri 8.30-15.30).