According to Hays, salaries in the financial sector will continue to rise steadily as the demand for accountants, auditors, or controllers remains strong in the market. It is estimated that around 86% of companies in the industry plan to hire new employees in 2020, therefore competition from other employers will pose a key challenge in the future.
The HR Sector will face challenges related to talent acquisition and retention as well as diverse management and fast-changing labour laws and regulations. In 2020, recruitment specialists with in-demand skills (such as fluency in foreign languages) are expected to earn on average 5-10% more than last year.
As might be expected, IT remains one of the highest-paid industries. The biggest salary increase is expected in the field of security (even up to 20%) and process automation (around 10%). Software development professionals are likely to see a pay raise as well.
Downloads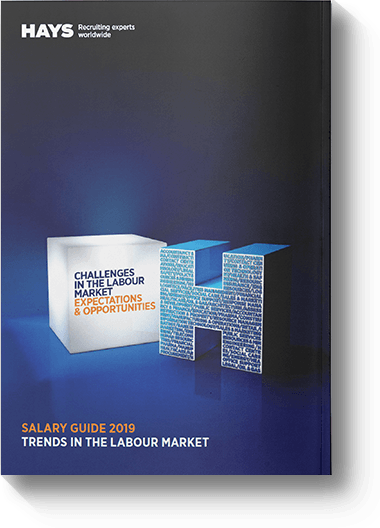 Salary guide 2019
DOWNLOAD FOLDER