Shared Mobility – Investment in Future?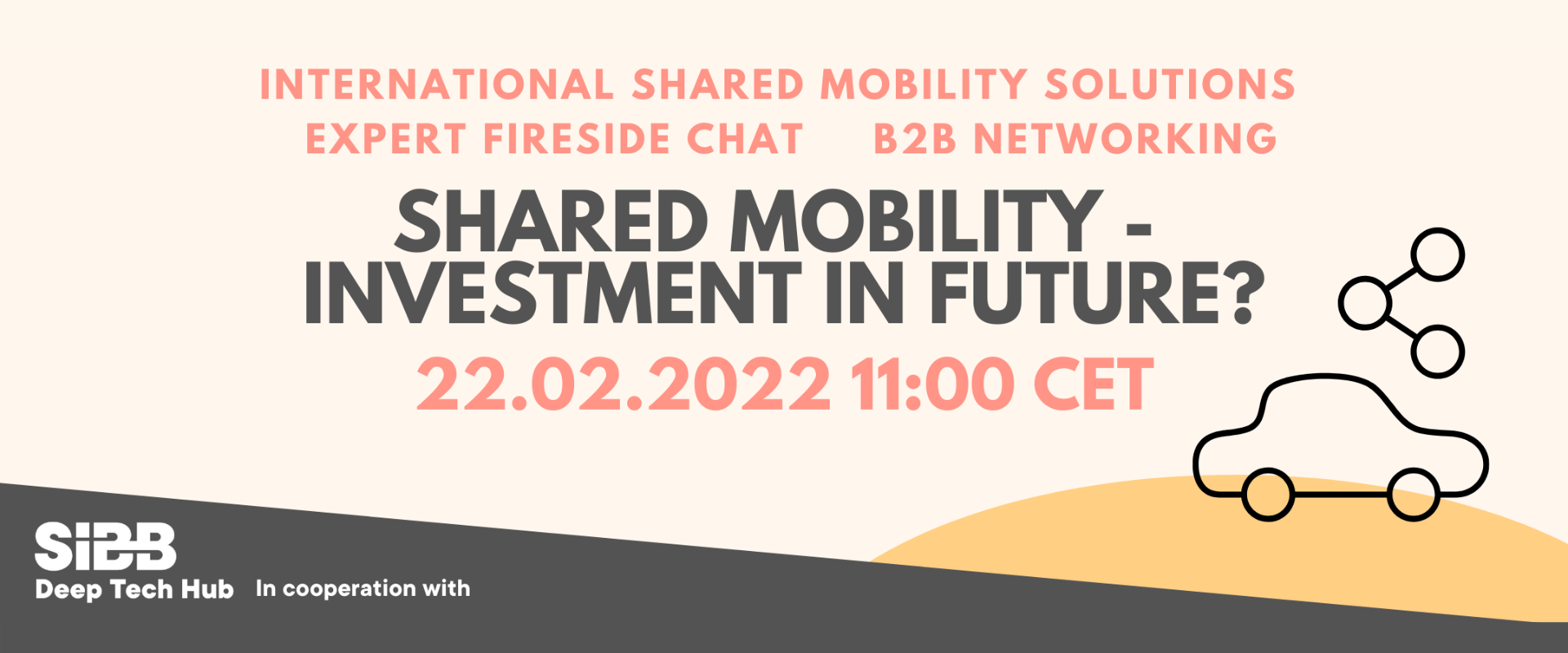 What is the image of the shared mobility in the upcoming years? It will be for sure more intelligent – with the growth of digital mobility and technology trends in transport, infrastructure, and new shared mobility solutions.
On the other side, current state of shared mobility has certain challenges – data collection, availability of the transportation providers, coordination of the information into the platform.
SIBB e.V. Deep Tech Hub Poland invites experts from municipal services, representatives from various shared mobility services and infrastructure solution providers for a cross-border discussion on the topic of the current and future state of shared mobility in Berlin and Polish municipalities.
Pitch Session

Fireside Chat

B2B Networking
Link to Eventbrite: https://www.eventbrite.de/e/shared-mobility-investment-in-future-tickets-250355368647
Pitching companies (to cite):
Experts/ fireside:
Jerrit Siegmund, COO,

OKAI

, Berlin, Germany

Public Organization Expert, Berlin, Germany TBA

Robert Bednarski

, Deputy Director, Smart City Department,

City Hall Wroclaw

, Poland
Event partners:
ARAW https://araw.pl/