Skanska sells office complexes in Kraków and Wroclaw for EUR 128 million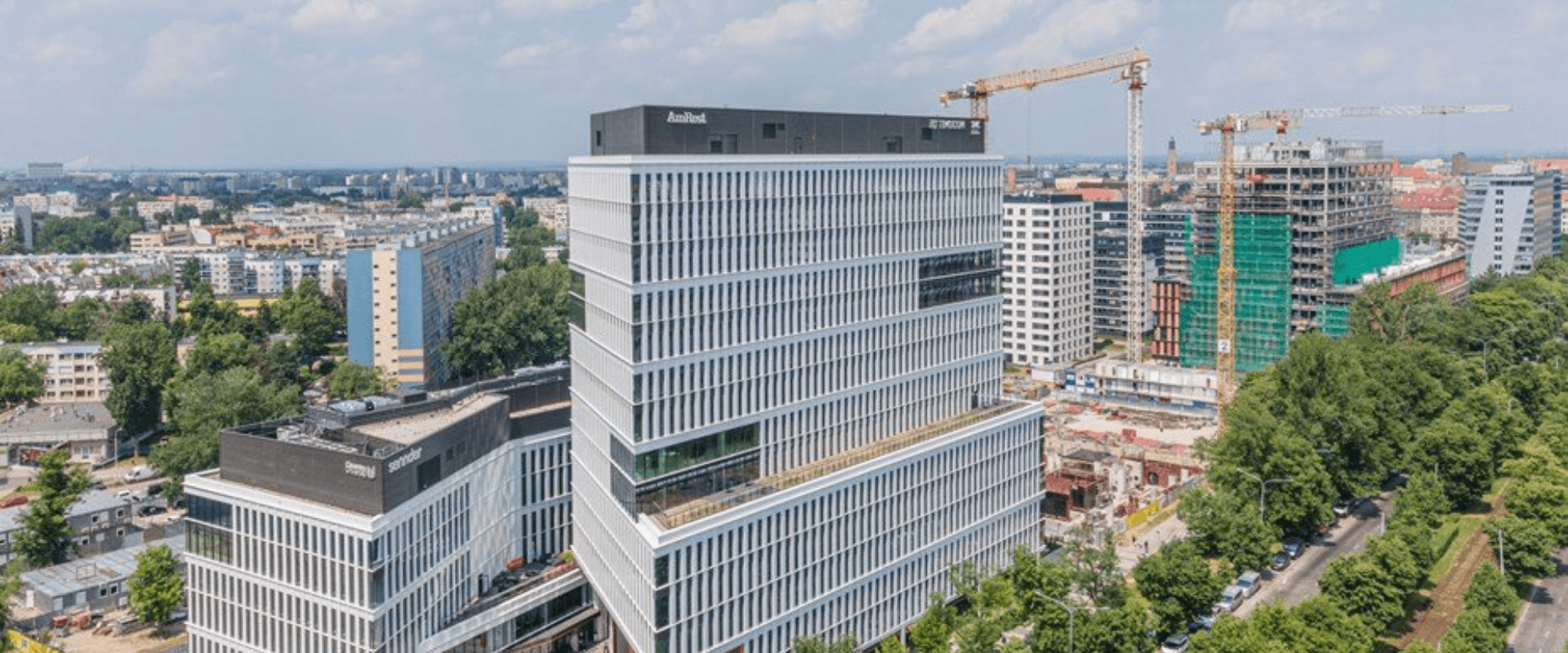 Skanska sells large office complexes in Wrocław and Kraków. Their buyer is Swedish Stena Real Estate BV, which in Wrocław bought what was built within the first stage of the Centrum Południe complex on Powstańców Śląskich Street.
Wroclaw's Centrum Południe business complex is Skanska's largest construction project in the capital of Lower Silesia. The cornerstone for Centrum Południe was laid in April 2019 [PHOTOS]. There will be 85,000 sqm of office and retail space in five buildings. In August 2020, the first two buildings, totalling about 28,000 sqm, were made available to tenants. Those buildings have now been purchased by Swedish Stena Real Estate BV.
Centrum Południe: ecological solutions
The first phase of Centrum Południe was recognized as the best sustainable project in the CIJ Awards Poland 2020 competition and it also received the PLGBC Green Building Award 2021.
It is the first investment in the capital of Lower Silesia to use green concrete. At the first stage, about 1,380 sqm of anti-smog pavement was built, helping to neutralize pollution emitted by cars. Read also: Center South with electricity from a wind farm.
The Centre South will be bigger
In August 2021 Skanska informed about another investment in the emerging complex Centrum Południe. The newest skyscraper under construction there will have 17 floors, over 21 thousand sqm of office space, terraces for tenants and a basketball court. The second stage of the complex is to be ready in the fourth quarter of 2022.